Israel Needs Your Support
Take a stand for Israel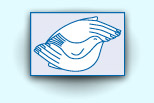 More than ever, Israel needs committed friends around the world to voice their support in her struggle for peace and security. Terrorists and militant dictators seek to eliminate Israel from the map.
Iran's President Ahmadinejad says Israel must be "wiped off the map", Israelis live in daily fear of Hamas rocket attacks and terrorists threaten Israel and promote anti-Semitism.
One way you can show your solidarity with Israel and the Jewish people is by wearing this Free U.S.-Israel flag pin. It is a gift from The Fellowship to say thank you for helping spread the crucial message of support.
"Pray for the peace of Jerusalem: May those who love you be secure." - Psalm 122:6