How about some Tastykakes?
Yes, please! Get your FREE coupon here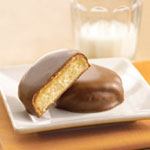 Tastykakes are a Philadelphia tradition! Krimpets, cupcakes, juniors, pies, Kreamies, cookie bars, donuts, honey buns, danish and other snacks.
Tastykake products use sugar cane and cocoa from Africa's Ivory Coast; Vanilla from Madagascar; Cinnamon from Indonesia; Nutmeg from the East and West Indies and Banana Puree from Ecuador.