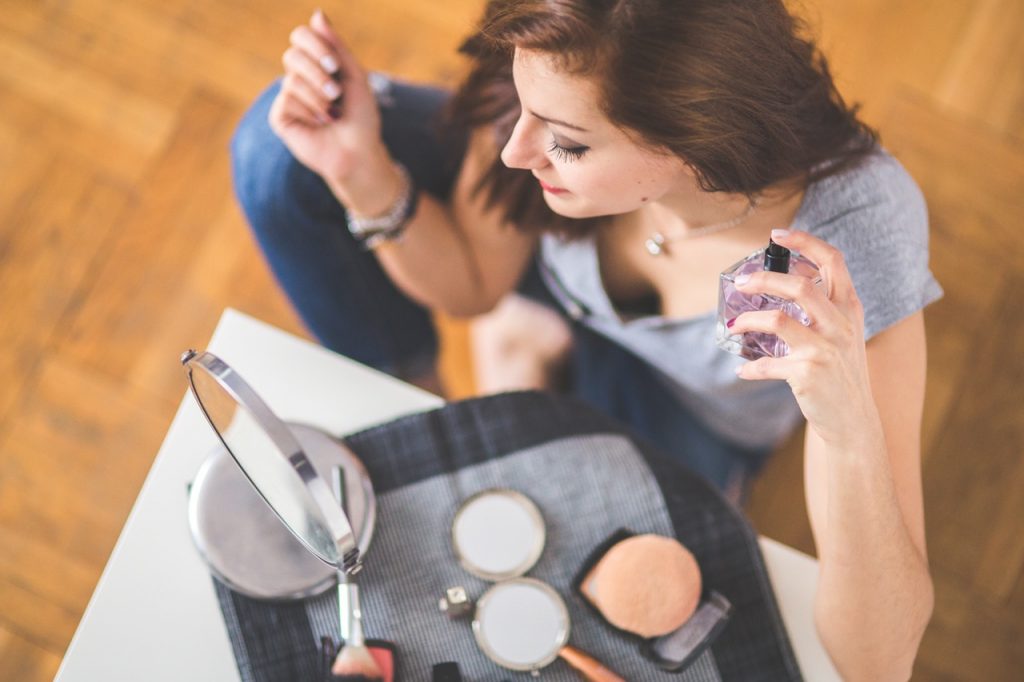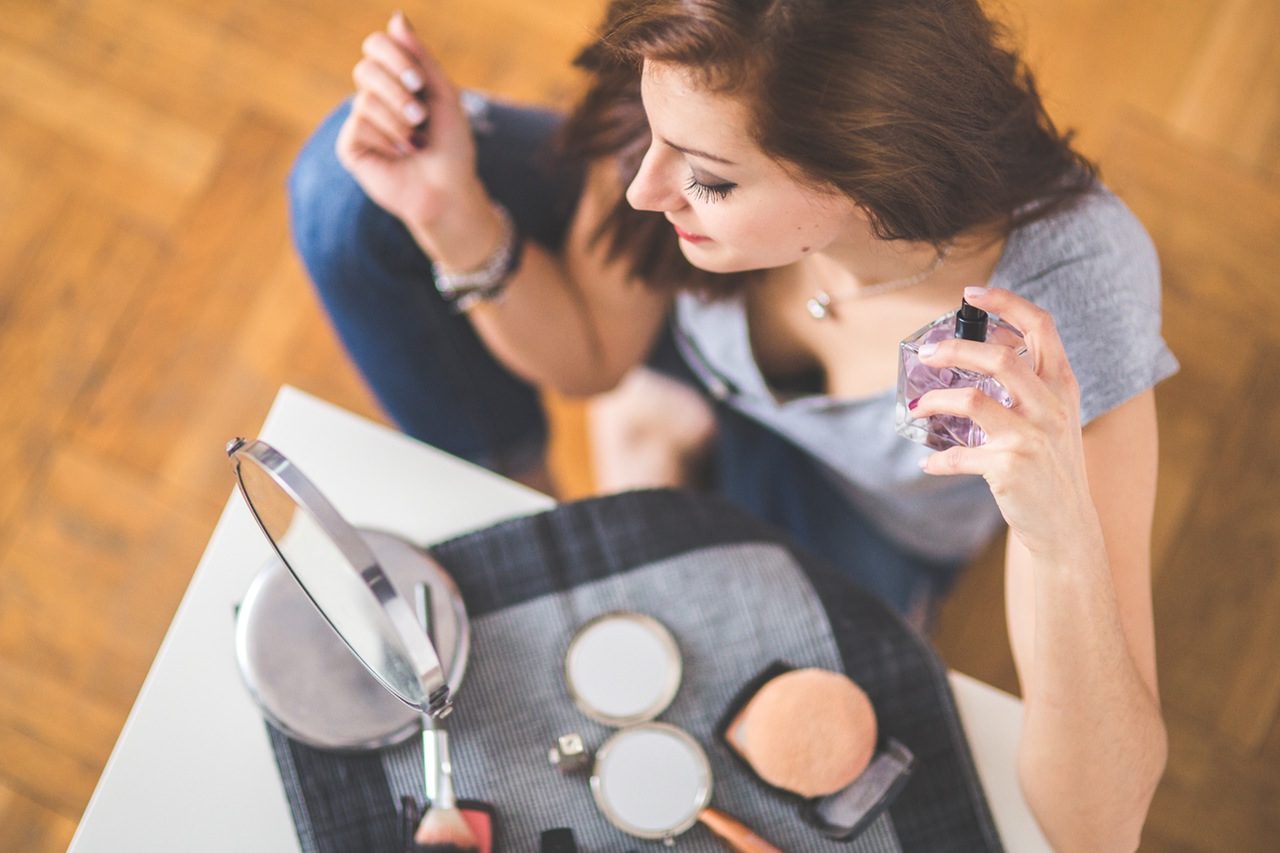 Here it is.
We're already considering sundresses and cutoffs before leaving the house, but it seems like winter JUST left us. Did you have a chance to even consider buying a new fragrance before spring sprung, or are you still rocking the warm, woodsy scent you sported throughout the fall and winter? Listen, perfume is perfume, and it's nice to just smell "good," but you're grown now and you have to learn to consider the seasons. After all, you wouldn't wear fur-lined knee boots in the summer, would you? And you wouldn't don a floral mini in the winter. So — the same goes for scents. Along with the rest of your beauty products, changes have to be made. Whether you want to go with something clean and fresh, or sweet and fruity, there's a fragrance for you on this list we've compiled here at The Shopping Masters. Take a peek. Or a whiff, rather.
1. CLEAN Reserve Six Piece Travel Spray Layering Collection | $45.00
CLEAN is especially cool because typically, fans of the brand mix these scents all the time. The company behind these scents has made it easier with the introduction of the Reserve Six Piece Travel Spray Layering Collection. So, from day to day, from Rose to Rain, you can go softer with one layer and then get a little more intense with the next. Or create a different scent every day, if you'd prefer. But across the board, these all smell absolutely amazing and are super light for warmer temperatures!
From CLEAN:
CLEAN Reserve Amber Saffron • A fresh blend of delicate florals, soothing musks, warm amber and exquisite saffron.
CLEAN Reserve Velvet Flora • A blend of bergamot, bright tangerine, exotic saffron, patchouli and leathery woods
CLEAN Reserve Blonde Rose • A true feminine balanced floral that is subtle yet sophisticated and sexy
CLEAN Reserve Sueded Oud • A fresh and creamy approach to a traditional oud
CLEAN Reserve Warm Cotton [Reserve Blend] • A blend of floral and cotton accords, plush lily, amber and three dimensional musks
CLEAN Reserve Rain [Reserve Blend] • A blend of Amazonian rain with sparkling bergamot, chilled cucumber and dewy water lily
2. POP By Stella McCartney Eau de Parfum | 1.6 oz $72
POP is ideal if you're into floral scents. This new one from Stella McCartney is being marketed to those who maintain their character while opting to stand out unapologetically. Young women like musician Grimes, art student — and Madonna's daughter — Lourdes Leon, model Kenya Kinski-Jones, and activist Amandla Stenberg are all a part of the POP campaign. The brand chose their spokespersons wisely.
From Stella McCartney:
"POP is a unique scent, it combines the vibrant floralcy of tuberose with sandalwood, echoing the multi-faceted character of the new generation of Stella McCartney icons. POP reinterprets tuberose, chosen for its iconic bold scent, by emphasizing its brighter, crisper, solar floralcy. This newfound vibrancy is balanced with sandalwood; the unexpected combination of the floral and woody notes resulting in an undeniably feminine scent that makes a statement without being overwhelming."
3. Stella By Stella McCartney Eau de Toilette | 3.3 oz $77.00
Now, Stella by Stella McCartney may not be brand-new, but should that mean exclusion from our list of springtime "smell-goods"? Nope! There's something crisp and classic about this fragrance. The garden rose notes co-mingle with other floral and citrus undertones and lend an airy feel to Stella. Perfect for a quick date after work.
From Stella McCartney:
"Stella By Stella McCartney Eau de Toilette is a fresh and sparkling scent of garden rose. It contains the same notes of amber and rose as the original, but includes additional accords of frozen lemon, mandarin, freesia, peony and violet leaf. It opens with fresh mandarin and frozen lemon, balanced with watery tones of freesia to create a soft, dewy feeling. The floral heart of Bulgarian rose essence with crunchy violet leaves and delicate peony petals, brings a freshness to the fragrance, while amber gris base notes reveal a masculine undertone."
4. Escada Turquoise Summer | 3 oz. $77.00
While we all wait patiently to see what Escada has up their sleeve for their limited-edition fragrance this year, let us reflect on 2015's Turquoise Summer. After 22 years of creating annual fragrances, Escada released this fruit-filled scent last summer. The company says that it was "inspired by the serene atmosphere of summer, vivid orchards and butterflies."
From Escada:
"Escada Turquoise Summer invites you on a fragrant holiday with its irresistible and mouthwatering fruity – floral mixture. The edible fruity sensation provided by tutti frutti notes is intensified by a joyful cocktail of berries – strawberry combined with juicy raspberry and black currant.
And at the heart, the red fruits give way to a fleshy peach note, perfectly complemented by the fresh floral scent of violet and orange blossom.
The intense fruitiness is balanced by the sensual base notes with a relaxing blend of creamy vanilla and smooth sandalwood."