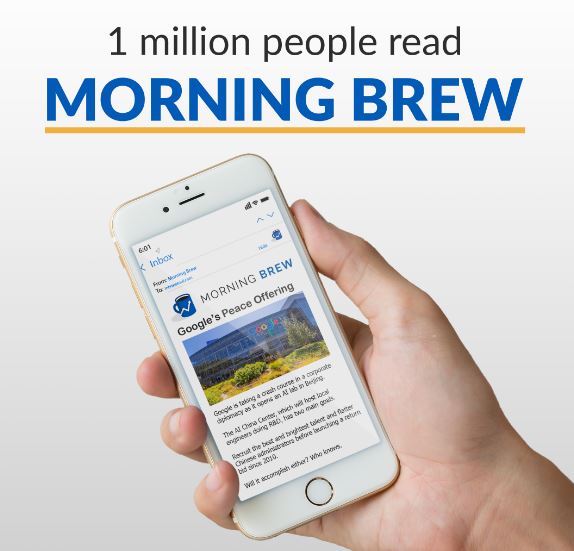 The Morning Brew email newsletter is free, entertaining and informative – a must read for every young professional wanting to stay caught up on everything happening in the business world.
It summarizes the big financial topics of the morning in short, easy to read sections that you can read over a cup of coffee- so learning the news doesn't feel like work!
I have enjoyed reading it every day since singing up and would recommend it to any working professional – subscribe to the newsletter for free here.