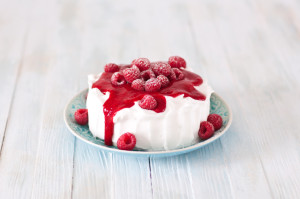 Not all recipes need be boring. Adding a little alcohol to even the most simple recipes can often enhance flavors, bring out moisture and, let's be honest, just be plain ol' fun!
Boozy Olives – The perfect appetizer, or an addition to a martini – these olives are soaked in gin, vermouth, lemon zest and lime juice to make a perfectly refreshing little treat.
Boozy Peaches and Cream – Peaches and cream are dreamy. Peaches and cream with a little bourbon added in? Positively divine.
Boozy Bourbon Chocolate Cupcakes – A little goes a long way with this decadent treat. A little bourbon, a hint of coffee-liquer
Cocktail Popsicles – These are as delicious (thanks to the addition of a little coconut rum) as they are beautiful – and super easy to make!
Brown Ale, Cheddar and Bacon Mac & Cheese – You had me at bacon mac & cheese, but adding some brown ale to the mix really brings out a depth of flavor you just have to taste to believe.
Mahi Mahi Tacos with Tequila-Soaked Watermelon Salsa – Need a fresh idea for Taco Night? This refreshing coconut lime marinated mahi-mahi version is topped off with a perfect for summer (or any time) watermelon salsa that's been soaked in, what else? tequila!
Tequila Lime Chicken – Tequila + lime + chicken = a mouthwatering combination. The tequila really helps to keep the meat nice and moist while the lime adds a nice zesty touch.
Chocolate Stout Upside-Down Pineapple Cake – Chocolate and booze were made to be together and this deliciously boozy dessert is no exception.
Boozy Butterscotch Ice Cream – The Irish whiskey called for in this ice cream recipe actually helps to intensify and enhance the richness of the butterscotch flavor. Say it with me now, "Mmmmm…."
Boozy Bacon Jam – Yum, yum and yum, why not add a little zing to your morning toast? This would also make an awesome appetizer spread on some crostinis with goat cheese.