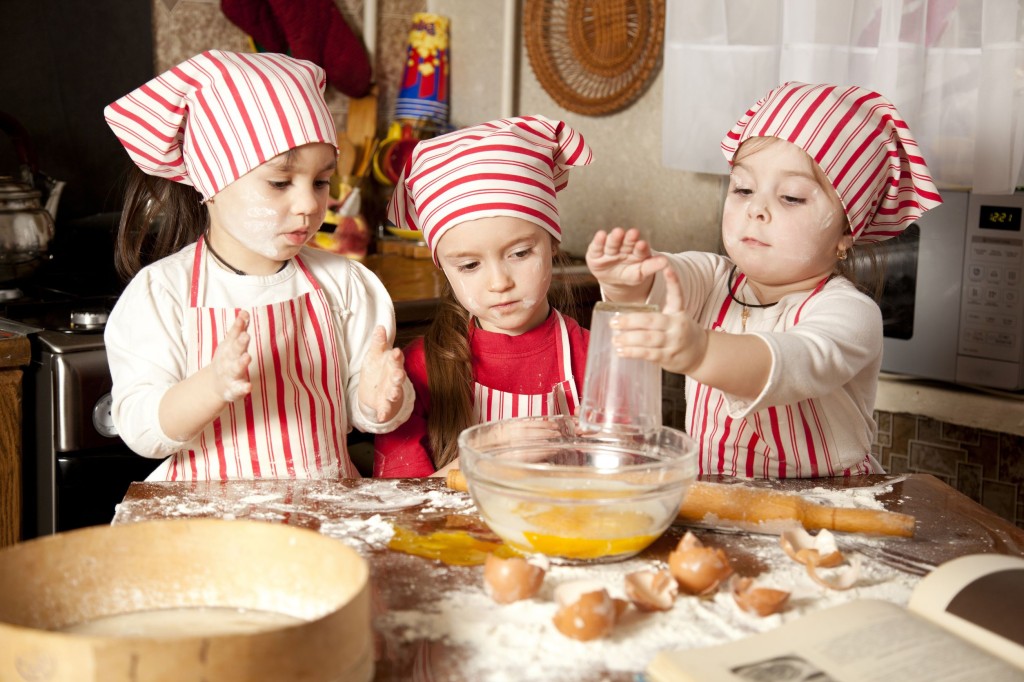 Who doesn't love the smell of fresh-baked cookies?
More importantly, who doesn't love eating a fresh-baked cookie?
Now that it's summer, the last thing you probably want to do is have an oven on in the house… no matter how good the cookies smell or taste! That's why these quick and easy cookie recipes don't require you to have the oven on for long, if at all. Two are no-bake, one can be made in the microwave, one requires ten minutes of baking and, just in case you're missing that cold weather and the hot cocoa that comes with it, we've included a hot cocoa cookie recipe that requires only eleven minutes of oven time.
Enjoy summer-friendly baking with these five delicious and easy recipes:
No Bake Peanut Butter Cookies
Ingredients:
2 cups sugar
½ cup milk
½ cup butter
pinch of salt
1 ½ teaspoons vanilla extract
1 cup creamy peanut butter
3 cups oats
Directions:
In a medium saucepan, combine sugar, milk, butter and salt. Bring to a boil for one minute. Remove from heat. Add the vanilla and peanut butter and stir until smooth. Pour over oats and mix well. Scoop out onto a cookie sheet and let cookies cool and harden. These cookies can be refrigerated.
Makes about 20 cookies.
(Original recipe found here.)


No-Bake Chocolate Peanut Butter Cookies
Ingredients:
2 cups sugar
3 tablespoons of cocoa
¼ cup butter
½ cup milk
½ cup peanut butter
2 ½ cups quick oats (**Be sure to use quick oats, not regular. Regular oats will not cook and will be difficult to chew.)
1 teaspoon vanilla
Directions:
In a saucepan bring the sugar, cocoa, butter, and milk to a boil. After it begins to boil, remove from heat and add peanut butter, quick oats, and vanilla. Stir the ingredients until the oats are well covered (about 1 minute). Immediately place cookies on wax paper in the size of your choosing to cool. Cookies can be refrigerated.
Makes about 20 cookies.
(Original recipe found here.)
Chocolate Chip Cookie in a Cup
Ingredients:
1 egg yolk (be sure to remove the egg white!)
A drop or two of vanilla extract
1 tablespoon white sugar
1 tablespoon brown sugar
1 tablespoon butter
Pinch of salt
⅓ cup flour
1 tablespoon chocolate chips
Directions:
Mix melted butter with white and brown sugar, egg yolk, pinch of salt, and vanilla extract. Slowly mix in flour and chocolate chips until you have a dough. Put the mixture into a coffee mug or small microwavable dish. (**The recipe only yields enough dough for one cookie—if you choose too large of a mug or dish the cookie won't be very cookie-like!)
Microwave for 45-50 seconds. Ready to immediately be devoured with a spoon when done!
Six-Ingredient Healthy Oat Cookies

Ingredients:
2 bananas
2 cups oats
2 tablespoons peanut butter
1 tablespoon cocoa powder
¼ cup chocolate chips
1 tablespoon agave syrup
Directions:
Blend all ingredients together in a bowl. Drop spoon-sized amounts on an ungreased baking sheet. Bake for 10 minutes at 350 degrees. (Really, that's it!) Cookies can be refrigerated.
Makes about two dozen cookies.
Hot Cocoa Cookies
Ingredients:
½ cup shortening or softened butter
½ cup sugar
½ cup brown Sugar
2 eggs
1 tablespoon vanilla
1 ⅓ cups flour
5 packets hot cocoa
1 tablespoon unsweetened baking cocoa
1 teaspoon salt
1 teaspoon baking soda
1 ½ cups marshmallow bits
Directions:
Preheat the oven to 350 degrees. Cream together the shortening (or butter) and sugars in a large bowl. Beat in eggs and vanilla. Sift together the flour, hot cocoa, cocoa, salt, and baking soda in a separate bowl. Add this mixture to the larger bowl and stir until combined. Mix in the marshmallow bits and place tablespoons of dough 3 inches apart on ungreased baking sheets. Bake for 11-12 minutes. Cookies may not appear done, but they will set as they cool. Let the cookies cool for 5 minutes before removing from the tray.
Makes two and a half dozen cookies.
(Original recipe found here.)
By: Amanda Oliver