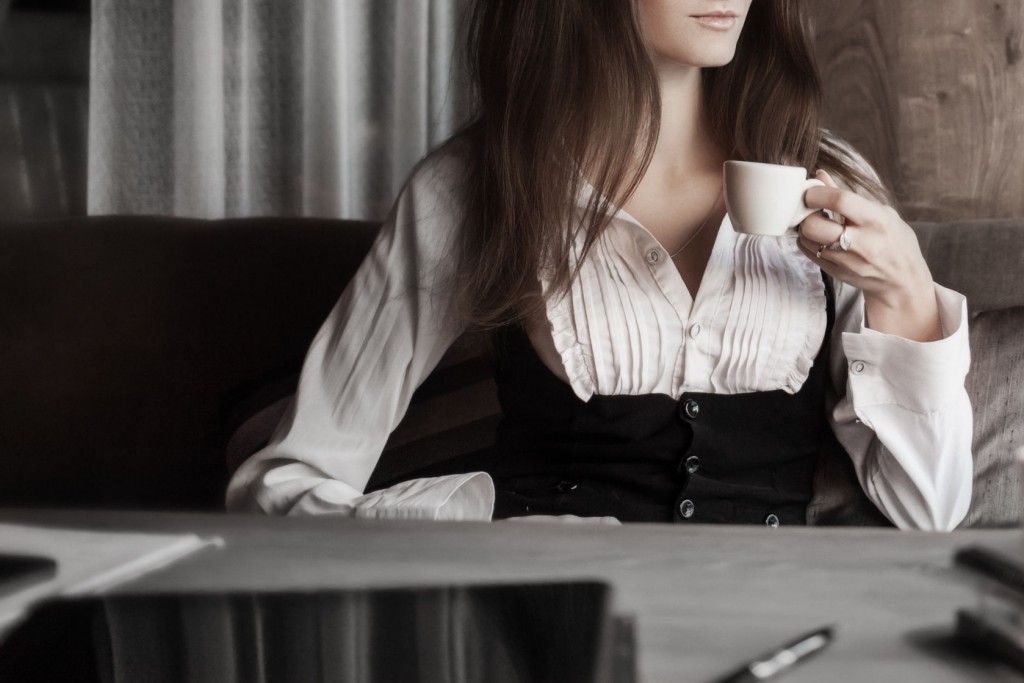 How many minutes do you spend in the morning standing in front of your closet, trying to figure out what would be the most appropriate addition to your outfit for the day? Especially now that the temperatures are dropping, everywhere and anywhere, from coast to coast, there are ways that you could (and should!) be switching things up for the office as we enter fall and head through the winter. From outerwear to shoes, bags and watches, we here at Weekly Sauce have compiled a list of a few items you ought to be considering for the change in season, whether you're an intern starting out to a CEO at the top of the totem pole.
For the Intern
The North Face Aconcagua Vest in Black | $99.00
Sure, you aren't on the slopes and probably won't get that sort of time to yourself for another 18 months or so. In the meantime, keep warm as you make coffee and print shop runs in this Aconcagua Vest from The North Face. It's perfect for those cooler days when you have to do a ton of moving, because it's comfortable and light enough to jet around the city in without looking or feeling like a giant marshmallow. The 550-fill down fill is guaranteed to keep your body toasty, while the fit of the vest maintains your womanly figure. Those secure zip-pockets keep those random business cards and your bosses' keys within arm's reach, too.
Fjallraven Kanken Backpack in Ocean Green | $75.00
Who could imagine that a bookbag popularized by Swedish children in the late 1970s would turn out to be one of the most popular items from the Fjallraven brand to date? The Kanken Backpacks come in a variety of colors, so if you're particularly creative in your profession, these are a cool way to express your style while ensuring that you have everything you need for your work day — and your manager can throw a couple things in there if need be. Even on a rainy day, these Karkens hold up well. The Vinylon fabric repels excess moisture and keeps your precious tools protected.
For the CEO
Oliver Peoples Ollies in Buff | $340.00
You've been wearing glasses for years — through middle and high school, all through college, straight into your high-powered days. Maybe you alternate your glasses with contact lenses for a little variety. Still, all these years later, you hate them, right? You wear them to give your eyes a break from contacts — and that's only when you absolutely have to. It's time to grow up a little, doll. Glasses are so stylish these days, too. Maybe you just haven't met a pair that you could fall in love with. Oliver Peoples' Ollies, for example — these retro frames are super-cute and the shape is universally flattering. Plus, you have a few choices as far as which color you want to go with. The clear ones, or Buff, are for those willing to go out on a limb just a bit. If you want to keep it traditional, try the Ollies in Amber Tortoise/Buff.
Rebecca Minkoff Mini Perry Satchel in Port | $395.00
You may be the one in charge, but that doesn't necessarily mean you can throw your cares to the wind and forget about carrying anything, even your bag — nope. You've got to be sure you have the essentials — besides, the interns can't get it all. With everyone working from the most compact gadgets these days, you can keep a decent-sized purse by your side and be set for a long day. Rebecca Minkoff's  Mini PerrySatchel ought to do the trick. Best part? They have some rich colors for the fall — from Port to Sandstone.
For Everyone
Stella Eau de Toilette, 1.6 oz | $68.00
The rule of thumb is to keep whatever beauty routine you may have at a minimum in the office. Low-key is the winning blueprint to follow. And that goes for fragrances, too. Nothing too overpowering, light, but still strong enough to make a statement. The latest release from Stella McCartney — simply called Stella Eau de Toilette — is perfect as we move into the cooler months. Boasting notes of mandarin, frozen lemon, freesia, Bulgarian rose, violet leaves, peony petals, and amber, Stella is great for anyone in the workplace, from intern to head honcho.
OPI Samoan Sand | $9.50
Remember how we said that "understated" is better, beauty-wise? That goes for your nails, too. Even in a creative environment, unless it's outright encouraged, keep the bolder colors to a minimum and err on the side of caution with something neutral. That's where OPI's Samoan Sand comes in. This shade of beige is universally flattering — literally, it's known to look just as pretty against any and every complexion. You may as well buy them two at a time and stock up.
MARC By Marc Jacobs 'Sally' Round Leather Strap Watch, 28 mm | $175.00
Keep it classy and professional with this smart looking watch from MARC By Marc Jacobs. There's nothing like seeing a prim and proper timepiece with a leather strap, paired with a crisp work wardrobe. This particular style sports a skinny band, too, for those concerned about putting anything too bulky around their delicate wrists. Again, this accessory works for everyone on the food chain. After all, none of you can afford to be late!