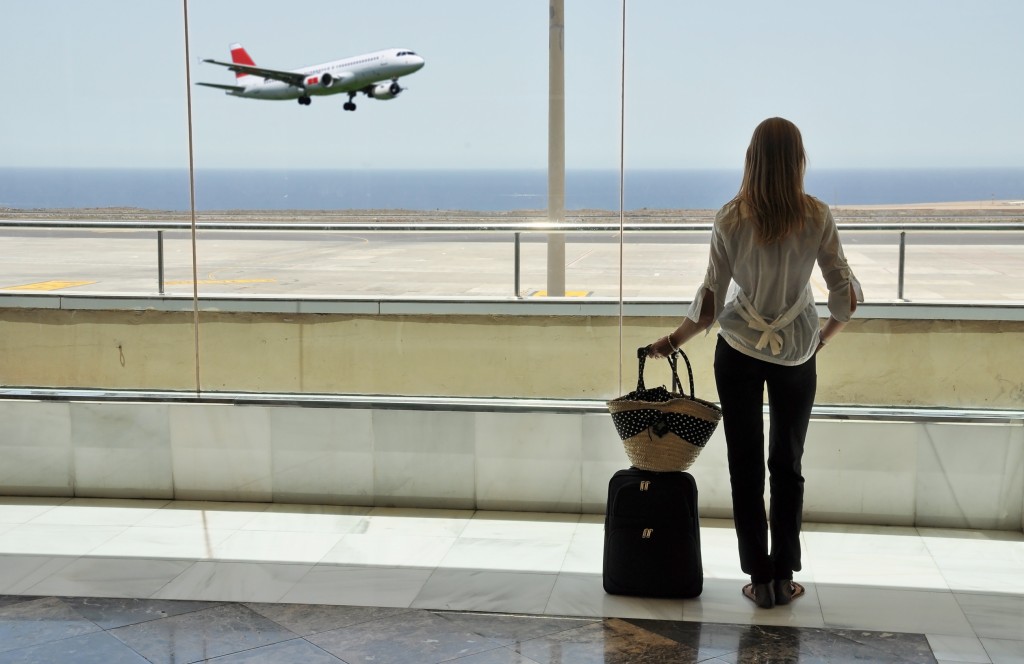 The holidays are fast approaching, and that means that many of us will be boarding planes and trains and all manners of transportation to visit with loved ones. Sometimes, the most challenging part of travel-planning has to do with what you're packing in your suitcase. And once you have that figured out there's the question of what to actually wear on the plane. For short flights, it generally makes sense to have on what you'll want to be wearing once you arrive, but layering is usually the key to comfortably pulling this off. For longer flights, you might want to go for something a little easier to relax in, but without looking like you just got out of bed. (Even if you did.) Here are some travel necessities.
Comfy Pants
Now the comfy pant does not need to be confused with the pajama pant — these are very different. Well-tailored and fitted pants can be comfy, too. Denim with stretch in it can move with you and will actually help keep you feeling more put together than a more casual pant would anyway. Boyfriend jeans work well, as do palazzo pants, which can look pretty chic. Just don't wear anything that's going to cut off your circulation because developing deep vein thrombosis is a real (yet not too common) risk associated with flying. Moving your legs around every so often and keeping the circulation going is another way to prevent this.
Layers
For one thing, going from town to town via plane can bring on some pretty fast temperature changes. For another thing, boarded but waiting for take off is often stifling and mid flight can get pretty chilly. Having easy layers that can be tied around the waist or tossed into your carry on is ideal for making quick adjustments. Shawls, flannels, and light jackets are all good options and can even double as makeshift pillows when necessary.
This unisex circle scarf from American Apparel can be used as a shawl or a scarf and looks cute while it does it.
Easy-going Shoes
Fashion is fun but so is being able to walk while you drag an over-sized suitcase in one hand and balance a scalding coffee in the other. Shoe removal is the standard for security lines and you never want to have to drop everything to wiggle your way out of tight boots. Aim for something stylish but still comfortable and capable of a quick slip off or on. Keep in mind the shoes you wear on the plane should be logical for your destination as well to lighten up your suitcase load.
Any sort of ankle boot is going to be a breeze for no-hands removal. This one from Free People comes in an adorable slouchy leather.
A pair of traditional Converse is a popular go-to for casual outings, since they're comfortable and won't be sliding off like a sandal might if you end up sprinting to a gate or two. You can also customize your own.
Safest travels and happy holidays!
---
By: Kate Ferguson