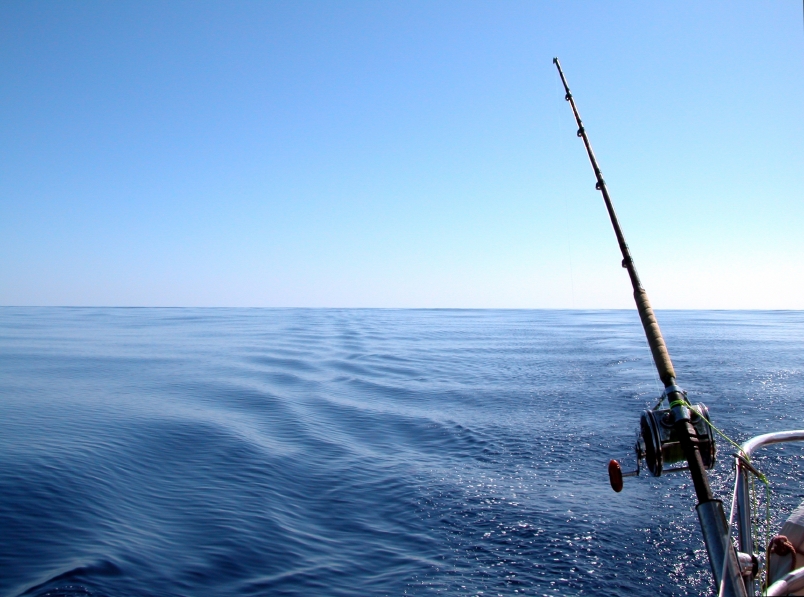 We may not hunt and gather, or forage for our food quite like we used to, but there is something to be said catching your own dinner.  All you need is a fishing pole, some good bait, and a little bit of patience.  Cast aside your Old Man and the Sea notions, and get ready to cast a rod into the water.
Baja California is an ideal fishing spot.  Baja Norte in particular is a ripe fishing town, bordered by the Pacific and the Sea of Cortez.  Famous anglers like Hemingway used to venture south of the border to try their luck catching black and blue marlin and sailfish.  Steinbeck even called this area of the Pacific "tuna water—life water."
While a fishing trip isn't always quite as romantic as one might hope (it's hard work!), the fishing game in Baja is considered some of the world's best and if you're able bodied and willing, there are several companies happy to take you for a jaunt on the sea.  Try Pisces Sportfishing & Luxury Yacht Charters, one of the most trusted charter fleets in Mexico.  They offer a variety of packages- starting at $112—as well as weeklong luxury yacht trips sailing the Sea of Cortez.
If a boat isn't your speed, channel A River Runs Through It and head to Bighorn River in Eastern Montana.  This is one of North America's prime fly-fishing spots for large trout.  The crowds ease up in the fall so if a peaceful cast is what you're hoping for, plan a trip when the summer travelers have since returned home.  They say the average catch runs about 17 inches.
Book a room at Bighorn River Lodge, where the rooms are spacious, there's a fly shop on the premises, and professional instruction is available.
-Arianna Schioldager