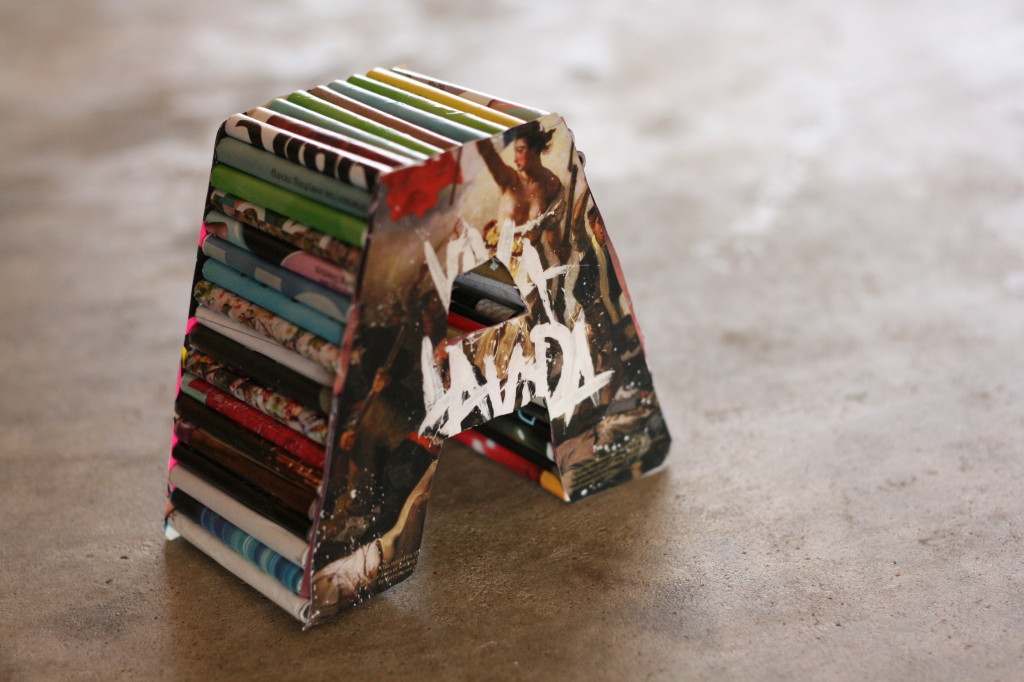 Looking for a project to do with your besties (or your kids, even) one of these summer afternoons?
Instead of splurging on fancy block letters from Anthropologie or World Market, customize your own 3-D letters in any font and color of preference. All you'll need is a small budget, household supplies and a bit of free time. Turn up the new Coldplay album, clear your craft table and let's get down to business.
What you'll need:
Poster board ($1-$2 each from Target)
Newspaper
Masking tape
Mod Podge acrylic sealer, matte
Scissors
Pencil
Ruler
Printer/printer paper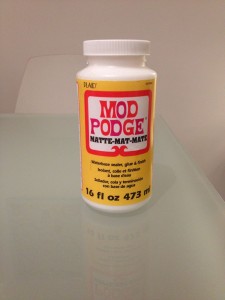 Step 1: Open up MS Word (or a similar word processor) on your computer. Find a cool font for your letters. You can download any of the Google fonts for free, or search for free fonts online. Simpler fonts will have a better chance of staying upright. Type out what you want to say. Pump up the font size; you'll probably have to hit 700 or 800. Aim to fit one letter per printer page.
Step 2: Print 2 copies of each letter. Consider choosing a light gray color for the font, so you can still see the silhouette but save on expensive ink.
Step 3: Cut out the letters. Voila, you have stencils.
Step 4: Set the stencils on the poster board. Use your pencil to trace around the letters. Try to use as much negative space as possible, so the poster board doesn't go wasted.
Step 5: Cut the letters from the poster board.
Step 6: Using your ruler, draw long two-inch strips, at least the length of the poster board. Cut them out.
Step 7: Tape the two-inch sections to your letters, so they become 3-D. When you're done, the letters can stand up on their own.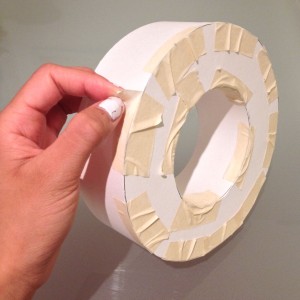 Step 8: Tear up one-inch to two-inch strips of newspaper. Dip them in Mod Podge, or smear the paste on one side of the newspaper. Lay the sticky newspaper strip flat on the letter, wrapping around the edges. Mod Podge dries fast, so don't wait too long.
Step 9: Leave as newspaper print, or paint in a desired color.
Done. Prop them up for show. Permission to brag, granted.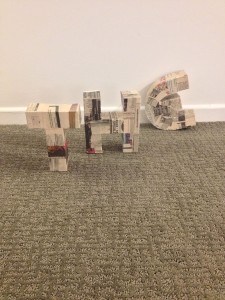 By: Dominique Fong