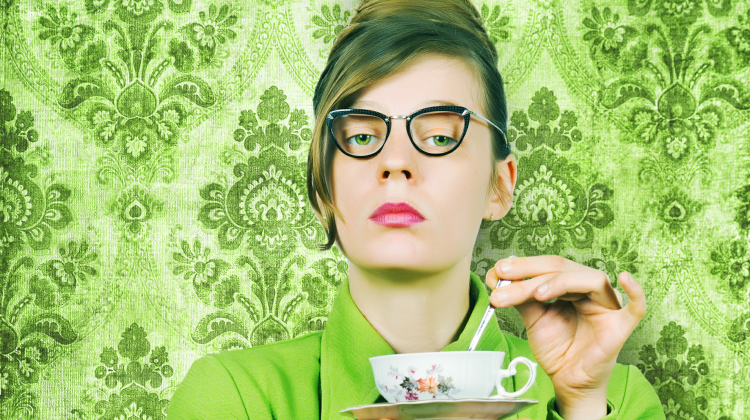 An article from Travel + Leisure made a list of the snobbiest cities in America… and you'd be surprised at which places made the list. Santa Fe, for instance. Quiet little Santa Fe? Really? And what about Beverly Hills, the land of 90210 and Chihuahuas who do yoga and housewives with cash to burn? Surprisingly not.
In order to determine "levels of snobbiness" (yeah, there's a reason this article appeared in Travel + Leisure and not Scientific American), the magazine measured several factors. First, it looked for the usual suspects: a reputation for residents who are aloof, in addition to high-end shopping and more high-brow forms of entertainment such as classical music and theater. It also factored in more modern forms of elitism, such as how tech-savvy a place is, how many artisanal coffee houses it has, and how eco-conscious the residents are.
The number one snobbiest place in America, according to the publication's survey results, is San Francisco, which is filled with hip boutiques, art galleries, and fine dining (which has –rightfully — earned the city a foodie reputation). Right behind the city of hills is the city of the big apple AKA New York City, which ranked first for the theater, art and fashion scene — along with its Meatpacking District that is filled with exclusive clubs. The other cities that rounded out the top 10 are, in order from "snobbiest" to "least snobbiest,"  as follows: Boston (home to Harvard Square and the Ivy League elite), Minneapolis, Santa Fe which tied with Seattle for the #5 spot on the list, Chicago, Providence (in Rhode Island), Washington, D.C., and Charleston.
Don't think that they completely forgot about Los Angeles, however, which ranked at No. 16 out of 20. What are your thoughts on this list? Do you agree? Or do you think they should have taken other factors into consideration for measuring the level of snobbiness for each city?
---
By: Kamala Kirk