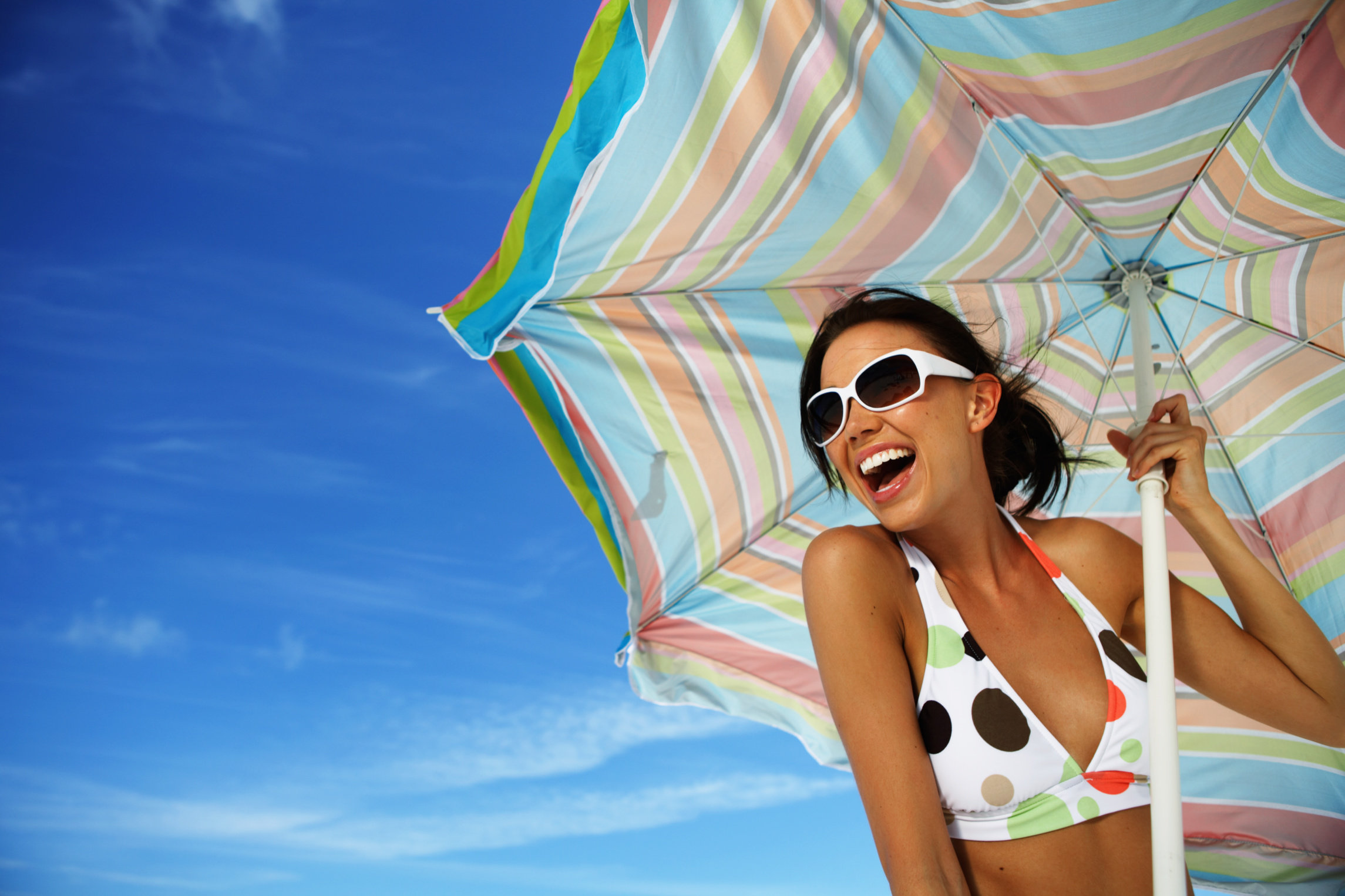 Summer's finally here, and 80-to-90 degree weather is upon us. While we all love sunny days and the freedom to be out and about enjoying them, it's even better when we can do so without worrying about how to keep our skin healthy. (Hint: The easiest tip to remember is to drink plenty of water and nosh on fruits and veggies daily.) These aren't the best days to be parading around with a face full of makeup or neglecting the use of sunscreen. Even if you're only out for a couple of hours, it's still important to remember that the elements of these warmer months can be harsh, and you definitely want to be sure to take special care. That way, you can maintain healthy skin all season — then all year long. Check out Weekly Sauce's top eight tips for keeping your skin in tip-top shape.
Wash with an Oil-Free Cleanser | Neutrogena Oil-Free Acne Wash
Neutrogena has been one of those classic brands for skincare since most of us went through puberty years ago. Dermatologists swear by the company's Oil-Free Acne Wash and it's been proven to not only cleanse your pores, but the salicylic acid prevents future breakouts as well.
Use a Night Cream | Origins High Potency Night-A-Mins, $41
We already know what you may be thinking, but night creams aren't only for your mom. You're never too young to start taking extra care of your skin. This moisturizer from Origins gets rid of dead, dry layers of skin through the use of time-released "resurfacers." It also has ingredients like Vitamins C, E, and H to help your face look and feel refreshed the next morning.
Skip the Foundation, Reach For the BB Cream | Smashbox Camera Ready BB Cream Broad Spectrum SPF 35, $39
It's way too hot to apply and reapply foundation. Seriously. Skip the heavy duty stuff and go with a tinted moisturizer. Smashbox's Camera Ready BB Cream is a great one that comes in a variety of shades. The cream boasts an SPF of 35 — the ultimate in protecting your face from the sun. Amazingly, it not only hydrates your skin but hides fine lines and acts as a primer as well, keeping your face shine-free!
Don't Forget to Take That Makeup Off | Yes To Cucumbers Hypoallergenic Facial Towelettes, $8.59
Between running around in this heat and touching up your makeup, you can believe the amount of sweat and dirt just waiting to clog your pores every day this summer. For some quick clean up, go with these towelettes from Yes to Cucumbers. They're cooling, calming, and hypoallergenic — so you won't likely to break out.
Tone Up | Fresh Black Tea Age-Delay Instant Infusion Treatment Toner, $48
Who would have thought that a toner could provide so many positive benefits for your face? This one from Fresh contains black tea, blackberry leaf extract, and lychee seed extract — all of these ingredients improve the elasticity of the skin. Vitamins E and C help protect the skin and Japanese mandarin extract is the toning ingredient, evening your complexion. This particular product may be on the expensive end, but you can't deny the skin-boosting qualities it boasts.
Soften Up | Burt's Bees Lemon & Vitamin E Bath & Body Oil, $8
Burt's Bees has always been a go-to brand for all-natural products that do the job for a reasonable price. This body oil is infused with lemon, Vitamin E, and sweet almond oil — perfect for slathering on while you're still damp from the shower, and guaranteed to make your skin soft and smooth for sundress season.
Take Your Vitamins | Murad Intensive-C Radiance Peel, $49.50
Throughout this list, the word 'vitamin' pops up more than a few times — it's important that your skin is 'fed' daily — especially your face, because it's always exposed to the elements. This Murad Intensive-C Radiance Peel isn't for daily use, necessarily, but it instantly does the trick in brightening your skin even as it exfoliates.
Scrub It Out | Biore Acne Clearing Scrub, $7.99
Sometimes, even after the most diligent care, your skin still may break out during the summer. Biore makes some incredible products to help even things out before they get too bad. This gentle scrub has salicylic acid to clear the pores and you immediately notice the difference in your skin after use.