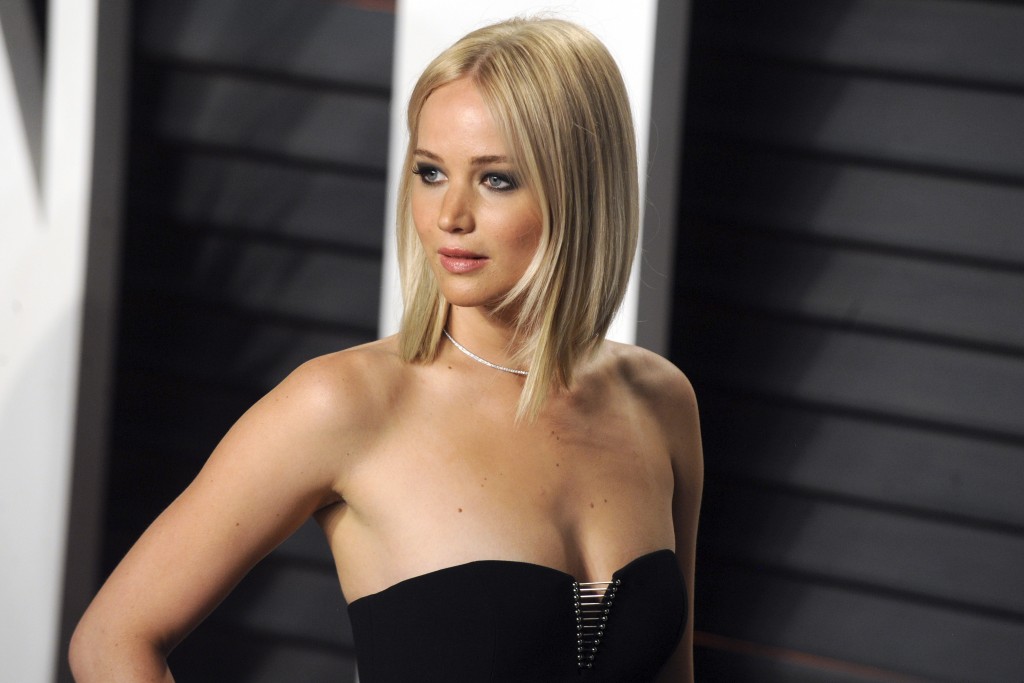 Jennifer Lawrence focuses on striking a balance between eating the right foods and exercising to keep in shape.
Despite her love of scarfing down junk food (as she's repeatedly mentioned), Jennifer knows exactly what to do when it comes to maintaining her figure.
Dalton Wong is her former personal trainer, and worked with Jennifer in 2010 when she needed to transform into a superhero for her role as Mystique in X-Men: First Class.
Dalton told online magazine Healthista that in the lead up to filming, they spent 10 to 12 hours a day together. He would put Jennifer through her paces in the Espresso Energizer program, which combines strength circuit, high-intensity, and low-intensity exercises, or the Anti-Ager course, which is a 15 minute circuit designed to boost energy levels.
"We would do high intensity workouts in the mornings, such as cardio, and then relaxing stuff in the evenings, like yoga. Some days I would just take her to have a massage," he said.
Dalton reveals that Jennifer did not know much about exercise and diet when they first started working together. For instance, he showed her why vegetables are important and why you need to include proteins in your diet.
"It's not about starvation diets," he said. "It's about eating protein, a lot of vegetables, colorful foods, and foods that are dense in nutrition, like greens."
He adds that Jennifer was still able to have a "normal life" during training.
"It's OK to have these lovely things in life, as long as you make sure that you exercise, and eat fruit and vegetables as well," he smiled.
In Dalton's new book, The Feelgood Plan, Jennifer writes that, due to (or in spite of, perhaps) spending so much time training together the pair remain good friends, and when she's in London she loves to train in his gym before they go out for burgers and fries.