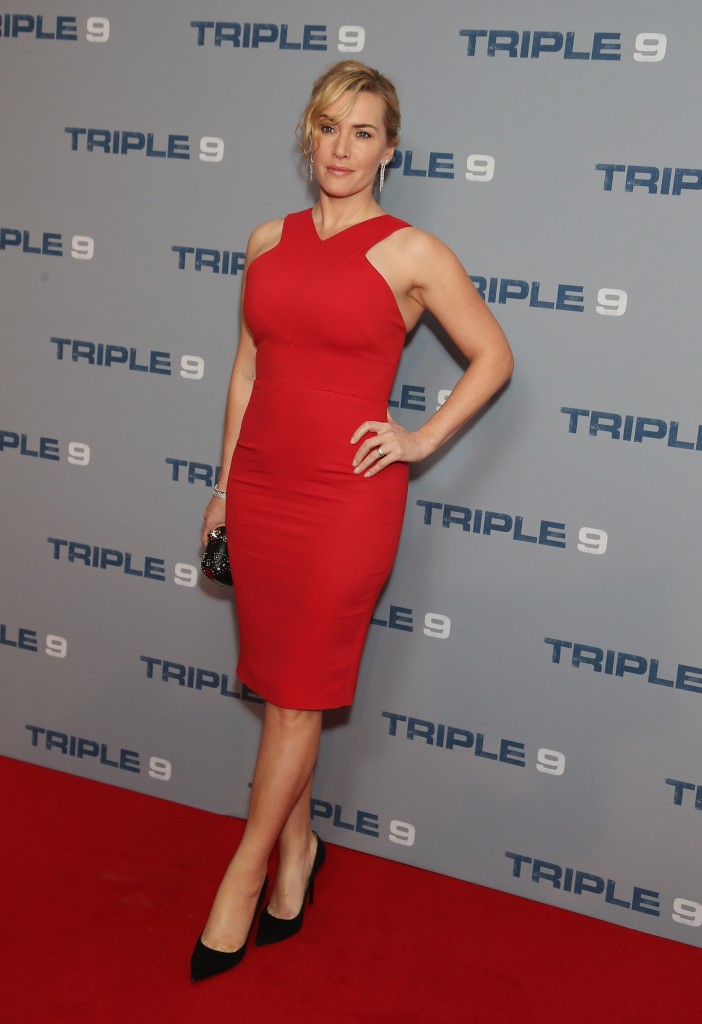 KATE WINSLET said yes to TRIPLE 9 because she was desperate for a "short, sharp jolt" back into work after giving birth.
Kate welcomed her third child Bear into the world in December 2013, her first with husband Ned Rocknroll. The British actress is barely away from a film set, so was gagging to get back to moviemaking as soon as she could. When John Hillcoat's thriller Triple 9 came up, she immediately said yes.
Kate relished playing the evil Irina, a role fans don't normally see her in.
"The film was made quite a while ago, and I had just had a baby who is now is almost two and a half, and he was only six months old at the time," Kate told Cover Media. "And I have to be honest, just from a selfish acting stand point, I just wanted a short, sharp jolt back into reality. I wanted to be terrified. I wanted to feel out of my comfort zone, and to work with a great group of people and sort of give me that feeling back. And it certainly did all of the above."
Kate is joined by an all-star cast including Chiwetel Ejiofor, Aaron Paul and Casey Affleck. The actress loved being the baddie for once, especially wearing Russian crime boss Irina's "tacky" outfits. However an on-set accident meant her alter ego's trademark red boots nearly had to be cut.
"There was a restaurant scene between Chiwetel and I, which we wrapped at about 2 am," she started, adding that as they finished an extra stood up too quickly.
"And his chair feel backwards, and for some reason the highest point of the chair landed on the knuckle of my big toe, and actually did break my big toe. And it's still broken, it still clicks out. But my first thought was, 'Sh*t it's the red boot scene tomorrow, I'm never going to get the boots on.' And I was so determined to get them on because it was so important to poor Margot (Wilson, costume designer). Anyway I made the movie with the broken toe." (CM-DHB/WNHYD/CM-SC)