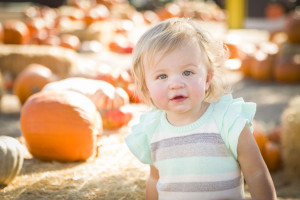 Fall is such a pretty time of year with the leaves changing, and depending on where you live and there's so much fun stuff to do. For instance, carving pumpkins, trick-or-treating, making hot apple cider, the list goes on and on. I used to dread this time of year because I felt like it was the beginning of a 6-month or so hibernation, where we all had to report to our houses and not see daylight or our neighbors until it was warm again. But now I appreciate the chill and try to make the most of all seasons with my kids, which teaches them to appreciate it as well.
My kids and I love the outdoors so much so we take advantage of every opportunity we get. This year I decided to research our area in Ohio and I've found so many different places to go (depending on how far you are willing to drive). I have lived here all of my life and never knew about some of the amazing places where you can take your kids. A friend of mine showed me a beautiful waterfall located in a huge forest with cliffs and all kinds of hiking, if that's your cup of tea. I took my kids there and they were amazed that we have such cool things right in our backyard.
I also decided to get on Google and start looking up fun fall activities for kids. I have taken my kids to pumpkin patch farms before but they're commonly overpriced and pretty lame for the cost. This year I looked for any that were within an hour driving distance, which in Ohio you can pull off in about 45 minutes. I found a kid friendly pumpkin farm with animals, corn mazes, and hayrides that was just 15 minutes away and only $3 per person to get in. Such a great deal! We went and we all had such a blast, everyone was exhausted by the time we got home. There is so much to do that usually you can take your kids to that is very cheap if not free if you just take the time to do a little research. Thank goodness for this kind of virtual access when looking for this kind of material, I can't wait to see what I can find to do this winter when we have tons of snow.