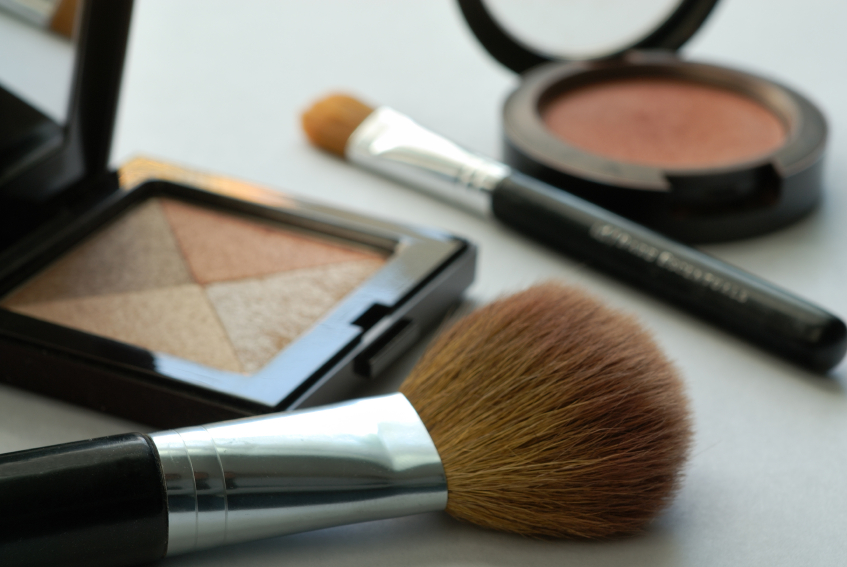 Every artist needs the right tools.  When Michelangelo painted the Sistine Chapel, he not only designed his own scaffolding, but he used unique brushes for different areas of his craftwork.  For instance, when painting details like facial hair, he used a broad brush with sparse bristles.  And what's your face if not a masterpiece—your very own Sistine Chapel you show the world.
Here's a list of must have brushes for every girl:
Face
Whether or not you wear a ton of foundation or concealer, every girl has her off days where a Foundation Brush, designed to create a smooth, even and flawless finish, can be her best friend.  This brush typically has long, flat bristles that taper at the tip. Using the brush to apply foundation (instead of a sponge) gives you ultimate control and an even-toned, silky complexion.
The Powder Brush has fluffy bristles ideal for applying loose powder over foundation.  This brush is also helpful when dusting a shimmer or an all-over bronzer.  A good powder brush helps everything appear even.
The Contour Brush is in every makeup artist's kit.  If you want to highlight your cheekbones and make your face appear slimmer, this brush is a must. Similarly an Angled Blush Brush makes cheeks pop.
Eyes
A Smudge Brush is ideal for adding depth along the lash line and in the corner of the eye. This brush has short bristles that form a rounded tip and is needed for smudging and creating a smoky eye. In the same family a Small Smudge Brush is necessary for defining and smudging smaller spaces.  
And finally, don't just a brush by its name.  An Angled Brow Brush doesn't have to be for applying color to brows. Its thin, stiff and precise bristles are great for lining the upper lid.
-Arianna Schioldager