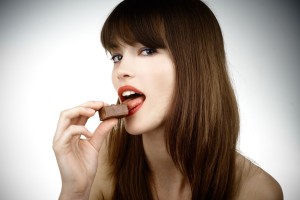 Yes, healthy recipes are necessary for 2014, but we wouldn't be staying true to ourselves if we didn't add at least one post about some new dessert recipes. We've been a huge fan of baking for a very long time, but sometimes we just aren't in the mood (or we don't have the patience) to wait for our dessert to cook up, cool down, and get into our belly! So we've started searching around for some no-bake recipes, and there are way more than we ever could have imagined!
We didn't our spoils a secret, so here are some of the stand outs that, be warned, might spoil your appetite.
1) Chocolate Lasagna – Ummm, what? Did someone say chocolate lasagna? Yes, it's real, and yes, we found it on the web. It's a combination of chocolate pudding, Oreo cookies, and cool whip (amongst other ingredients).
2) Chocolate Peanut Butter Bars – The first thing we saw on this recipe was the animal cracker crumbs, which we've never even heard of using, but it's pretty brilliant. There aren't many ingredients in this recipe, and most can be found in your cabinet already which makes it even more enticing!
3) Lime Icebox Pie – So this is basically a key lime pie, but instead of using key lime they use regular lime. Which is fine by us, and this tart dessert is welcome on our table any time. It's refreshing, the color is always gorgeous, and who doesn't love a slice of pie every now and again?
4) Strawberry and White Chocolate Fudge – This recipe sounds delicious! We love the combination of white chocolate and strawberries, and the 'Nilla wafer crust is a great addition. The colorful sprinkles on top make these incredibly festive, and an adorable addition to your dessert table.