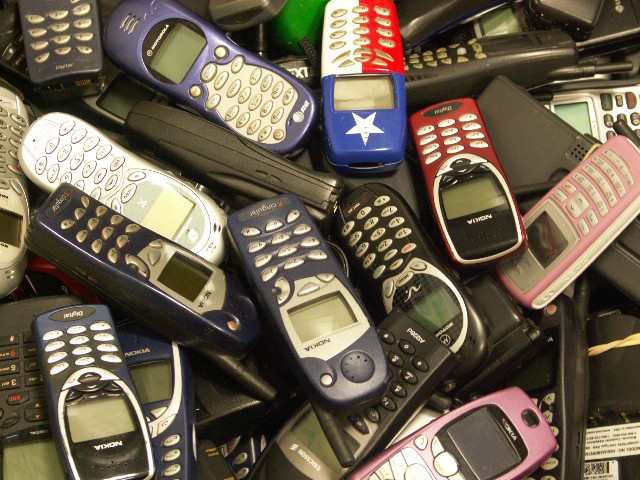 October is Domestic Violence Awareness Month, a movement that evolved from the first Day of Unity observed in October, 1981 by the National Coalition Against Domestic Violence, according to their website. "The intent was to connect battered women's advocates across the nation who were working to end violence against women and their children. The Day of Unity soon became a special week when a range of activities were conducted at the local, state, and national levels." In October 1987, the first Domestic Violence Awareness Month was observed. That same year the first national toll-free hotline was begun.
Technology and interpersonal connection have evolved considerably since the days of volunteer phone banks serving as the only lifeline to isolated and bewildered victims of abuse, but unfortunately the statistics have not.
Based on reports from 10 countries, between 55 percent and 95 percent of women who had been physically abused by their partners had never contacted non-governmental organizations, shelters, or the police for help.

Every 9 seconds in the U.S. a woman is assaulted or beaten.

Around the world, at least one in every three women has been beaten, coerced into sex or otherwise abused during her lifetime. Most often, the abuser is a member of her own family.
While 3.3 million people under age 18 are exposed to domestic violence every year, women ages 20-24 are still at the highest risk of becoming victims. What can you do to help give survivors a voice?  There are also an estimated 500 million old, unused cell phones stored throughout our homes and stuffed away in messy desk drawers, The Frisky notes. This month, Safety Net, a program that aims to educate victims of domestic violence on using technology to escape their abusers, is collecting those old phones. The phones will be recycled for their parts or sold, with the proceeds going toward empowering victims. The Safety Net Project was created by the National Network to End Domestic Violence (NNEDV), and they're partnering with DoSomething.org and MTV to amp up awareness with the Cell Phones For Survivors campaign.
The Cell Phones For Survivors campaign is no-cost and simple way to invest in another woman's future. Sign up at DoSomething.org to receive your free shipping label, follow the instructions and send your old phones to their new life. Check out VolunteerGuide.org if you'd like to do more. — Casandra Armour