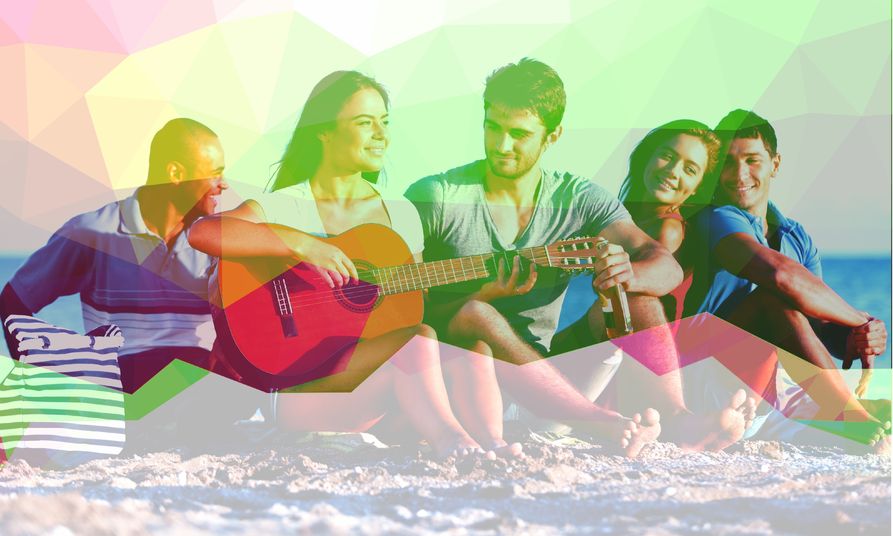 Every summer you say the same thing: "I'm going to put this tablet / laptop / phone down and get away from the computer for once this season!" Yeah… how does that work out for you? Probably not that well, since you're currently reading this post. Trust us, we understand how hard it can be to leave the screen alone for more than a few hours at a time, particularly if that's the primary way you get your work done. We're all adults here — we get it. Those carefree days of leaving work behind are long gone. Still, what's the purpose of summertime if you can't simply enjoy these sunny days — even if it's only every once in a while? Set aside a couple of weeks this season, indulge in this 80-degree weather and bring some good friends along for the ride. Here, Weekly Sauce presents a few things you can do after stepping away from the screen this summer.
Just Coastin'
When was the last time you got on a rollercoaster? If it's been a while, why not gather up the troops and head to your closest amusement park? Yeah we know, a ton of them charge quite a bit just for admission; once you get comfortable with a frozen drink or a snack, it feels like you've spent a fortune. Think about it this way, though: a night out on the town with your girlfriends would cost pretty much the same amount. Get out and have some good old-fashioned teenaged fun!
Turn the Page
Grab a book. An actual book with pages. Yes, this is the age of fast tech, with a new e-reader hitting shelves every few months, but a page-turner that you can hold in both hands is a great way to pass the time. So, find a decent one and hit the park or the beach if there's one nearby. You'll feed your mind while you get some fresh air — two birds, one book.
Shedding Water Weight
If you have a backyard or there is a park nearby, you and your friends can have a huge picnic and water fight like you did when you were kids. Grab a bunch of water balloons and water guns — but make sure that everyone knows what will go down before they come out. That way every attendee can participate and have a great time instead of running from Rambo in their brand new wedges.
Starlight, Starbright…
Go out and get some dinner. Some of the best summer nights are spent on restaurant patios with some good people. If you can find a spot that offers dancing as well, that could be a great night in the making. So when you guys are finished dining under the stars, you can go inside of the restaurant for a little two-step action.
Run the Town
Explore a new neighborhood in your city. This one you can actually do alone if you don't mind the solitude. In most cities, there's a quirky type of neighborhood that you may have driven through but never actually took the time to explore. One day this summer, park your car on a little side street and take your time walking through, stopping at every boutique that looks appealing. Or just grab some gelato and people-watch. Either way, you'll be happy that you slowed down for a second to see something new.
Run the Play
There are plenty of adult sports leagues these days. Whether it's kickball or playground leagues (where grownups play everything from tag to hide-and-seek), those over 25 are playing outside a lot more than they did a few years ago. If you're the sporty type, try to find a league in your city. If you're into flag football, why not sign up? It's usually entails a bit of a commitment, but it's a great way to get away from your screen for the summer and get the blood pumping.
What are you getting up to this summer when you tear yourself way from your screen? Let us know in the comments below.