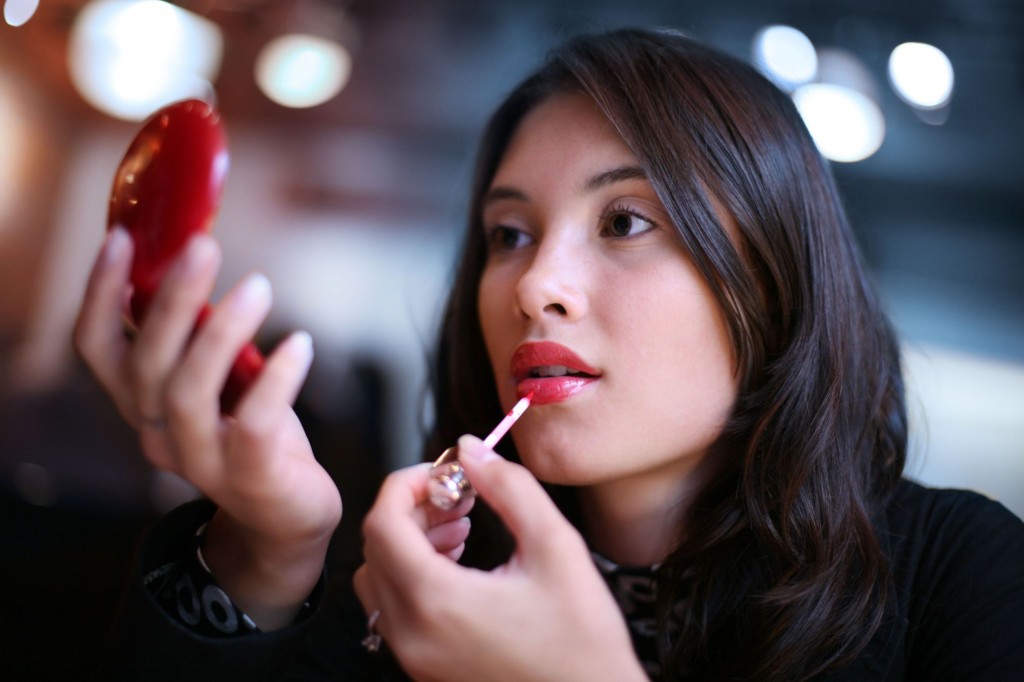 For one reason or another, I've always been mindful of my appearance. I put a lot of thought into everything that makes up the outside of me and I take pride in how I look. I know, it sounds vain. But whoever said "don't judge a book by its cover" wasn't being honest. Because truth of the matter is, no matter how hard we try, everyone judges. It may have nothing to do with vanity, or the passing of preconceived judgments. Well, maybe for some; but for those of us that try to abide by the old adage, I find it inevitable that we all still form some kind of opinion based upon first impressions. That's just basic human nature. We see, and then we think.
Yet, you won't see me scouring You Tube for make-up application  or hair-curling lessons. Unless you're a teeny bopper, single, a blogger by trade, or you simply have enough time on your hands to sit there and watch some amateur teeny bopper tell you, "like, how to do twist your hair like this, and then, like, hold it like that" – it's just not realistic to sit there and "play dress up." I've never taken to that, nor have I ever had the time. And even less so now since becoming a mom.
Pre-baby, I would see moms clad in baggy sweats, an old t-shirt, worn in flip-flops and messy week-old hair. Even if she didn't have child(ren) with her, there was no mistaking that this woman had kids somewhere. It was almost ridiculous how she fit the stereotype completely. I have nothing against her, but I vowed that I would never become "that mom." Only months into motherhood, I'm proud to say that I've kept that vow. I certainly don't have time to play with all my fancy make-up colors, nor do I have the time to make to make pretty curls with my hair anymore. But to me, that's no excuse to give up. These days, I'm all about looking good in the most efficient way possible, but I don't believe in sacrificing quality over efficiency. So here's how I achieve a "perfect face" in 10 minutes (or less). (It's important to note that if you stop to check your Facebook, or answer a text during the below steps, I can't guarantee the 10 minutes).
Start with a good cleansing brush to slough off any dead skin. You can do this every couple of days for that radiant glow. Personally, I love my Clarisonic Mia for this purpose.
Apply a moisturizer containing a minimum SPF of 15
Brush on a powder foundation, preferably one that also contains SPF. I love my Bare Minerals Ready Foundation (SPF 20). In compact form, the application is super-quick and spreads evenly without a lot of work. No sponge work, no worries about lines or creases and it provides smooth, natural coverage.
When I'm in need of running, instead of fumbling around with several tubs of eyeshadow color combinations, I always go to my trusty "The One Sweep" eyeshadow by L'Oreal. It's got 3 complimentary shades built in and the special eye-shaped applicator allows for a one sweep application of all three colors. Super quick, and virtually fool-proof.
If you've got light eyebrows like me, you'll want to brush on some color onto the brows now.
Then, apply your mascara. My current fave is Almay's One Coat Get up & Grow. Waterproof and smudge-proof. It's perfect for those of us that have oily skin and are prone to "panda eyes."
Brush on your pick of blush and you're set to go!
You can certainly add eyeliner, bronzer, lip gloss/stick, highlighter and concealer to the above steps of course, but that may add a few more minute to your time. For a workday, or a simple day trip out, the key to looking fabulous is to achieve that natural, effortless glow. Sometimes, less is more.