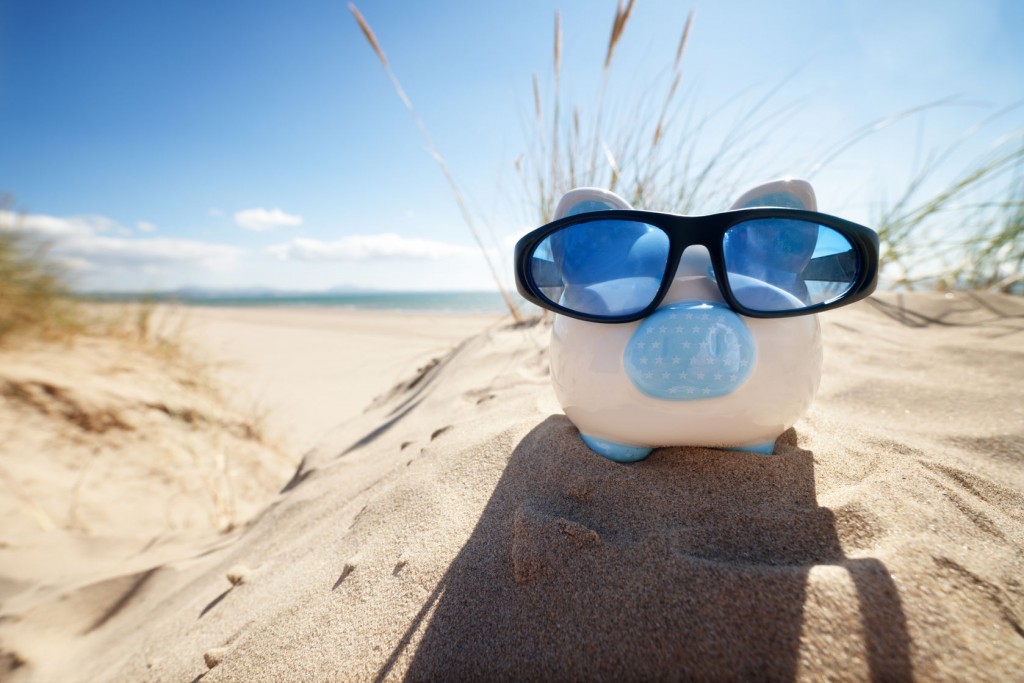 While traveling seems to be one of those ubiquitous pleasures — one of a few activities that everyone seems to enjoy — being able to travel on a budget doesn't sound like it should be possible. Globetrotting can prove pretty expensive, deeming many exotic, far-away destinations little more than pipe dreams. But what if this weren't the case? What if I told you I've compiled a handful of must-see spots that are as stunning and interesting as they are easy on the pocketbook? Well, start pinching those pennies! Fear not, once your plane touches down, those pennies will go further than you may think.
Argentina
First things first, the U.S. dollar holds its own very well against the Argentine peso, making Argentina's chic cafes, art galleries, and wide array of fine-dining options accessible and budget-friendly. Tango the night away in Buenos Aires, feast on famous grass-fed Argentine steaks, and luxuriate in one of Argentina's nicer hotels – all for a fraction of the price you'd find in the U.S. or Europe. Rent a car and explore the spectacular Iguazu Falls and other awe-striking natural destinations. Scour for budget tours, as they may offer better deals on transportation and hotels.
Ko Pha Ngan, Thailand
If you can find a cheap flight to Thailand, then this country will prove as friendly as they come to those looking to travel on a budget. Thailand is one of the most inexpensive destinations for budget travelers, and the island of Ko Pha Ngan ranks among the most budget-friendly spot within Thailand. Ko Pha Ngan, unlike its neighbor Ko Samui, has not yet exploded onto the tourist map, providing travelers with the same soft white sand and warm turquoise water, but for much friendlier prices. Travel away from the tourist town of Hat Rin and you'll find secluded resorts with shimmering pools, beautifully-landscaped gardens and Thai massage – all for the price of a cheap hotel elsewhere.
Luangprabang, Laos
Located on the Mekong River and surrounded by jade mountains, Luangprabang is Laos's greatest tourist destinations. A gem of a city that you'll hold in your heart for years to come, Luangprabang combines traditional Lao culture with Indochina's colonial French heritage. Witness hundreds of saffron-robed monks collect their daily alms each morning, take a boat up the river to one of the many smaller villages where you can lie riverside in hammocks overlooking the Mekong – for a mere few bucks a night. Explore dozens of stunning Buddhist temples, then end the night in your inexpensive, but-beautifully decorated and clean, Lao inn or hotel.
Eastern Europe
For travelers who want to travel on a budget, Eastern Europe is rapidly gaining popularity. In recent years, countries such as Ukraine and Estonia have seen higher tourism numbers as globe-trotters flock to Western Europe's more budget-friendly counterpart. Cheap public transportation, reasonably-priced hotels, and a wide array of dining options make Eastern Europe a haven for culturally-rich getaways. So if Paris and Rome are out of range, consider exploring the other half of this fascinating and stunning continent – whether you're looking for an urban vacation, coastal R & R, or a trek through history, Eastern Europe has it.
Honduras
A beach-lover's dream, Honduras still remains quite unknown to tourists. If scuba diving is your vacation of choice, you can find tremendously inexpensive packages to Roatan Island – a Caribbean island that sits next to the second-longest coral reef in the world. And every hotel seems to offer very competitive vacation packages. If you'd rather stay on the mainland, you can explore tropical national parks, trek the rugged Moskito Coast and peruse Copan, a key Mayan site and a charming colonial village. Unlike Belize or Costa Rica, Honduras has yet to become overrun and over-developed, making it a true gem with options for any vacationer.
Pro-tip: search the "shoulder season" for your destination before you book your flight. Shoulder seasons, when it comes to tourism, are those few months between the high season and low season — the perfect time to plan your trip.