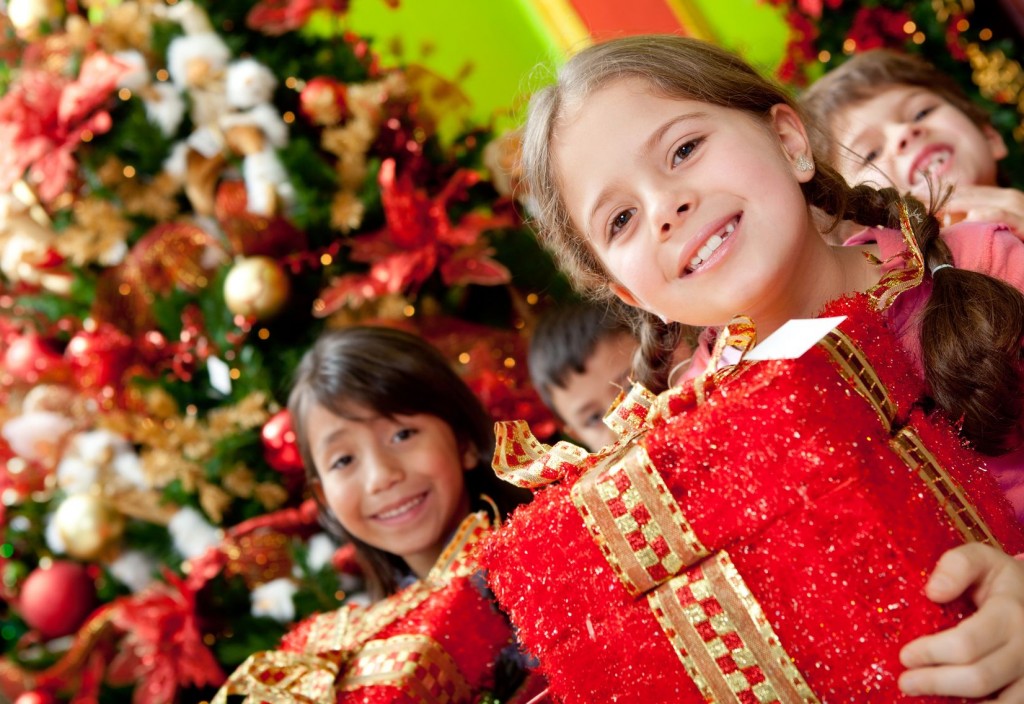 The holiday season is upon us and in addition to everyone else you need to buy gifts for, don't forget the little tykes in your life. You can't show up to a family dinner and not carry a gift or two in tow, especially for your favorite little people in the world. Whether big or small, your cousins, nieces, and/or nephews are sure to appreciate whatever you grab for them. But in case you need a little inspiration, Weekly Sauce has got you covered with just a few options for both genders and a couple of age groups — right in time for Black Friday.
For your littlest nieces
Little girls love to play "mommy." The Baby Alive collection makes it easy for them to do so, especially because these dolls eat, drink, and need their diapers changed periodically.
The Teacup Surprise doll ($19.99) comes with a special sippy cup and a tea set too — so you and a couple family members can join in the fun.
The Play N' Style Christina doll ($24.99) is a good pick for your budding hairstylist — even at age 3. This doll comes with colored extensions, bows, barrettes, and a hair dryer that actually makes noise!
Then your third option if you have a couple more dollars to spend — and this one is pretty cool — Snackin' Sara ($49.99). Your baby niece won't be force-feeding this doll. Sara actually "chews" the treats your little girl creates. She says when she's full, ready for a nap, or a diaper change. Crazy, right? This doll is bilingual — speaking both Spanish and English — and she says over 30 different phrases. Also, Sara comes with a bunch of goodies, from two jars of reusable food to a juice box and two diapers.
For your littlest nephews
You may not have your G Wagon just yet, but what's stopping you from grabbing one for your little nephew? Kidz Motorz has the cutest version of the Mercedes Benz truck in silver ($469.99). The age range is from 3 to 7 and the weight limit is 130 lbs. There's a working FM radio with a connection for Mp3 players — in case he'd prefer his own playlist. Although the price tag is a little hefty for one present, do it if you can afford it! He'll be floored.
For your tween/teen nieces
When kids get a little older, one telltale sign that things are changing is their enhanced attention to details like what they ought to be wearing to school, what's in style and what looks good on them. You remember those days, don't you? Make sure that the young lady in your life — the one that you toted around on your shoulders just a couple years ago — is set this winter with the Girls' Metropolis jacket from The North Face ($199.00). Especially if she's into skirts and dresses.
This parka is long enough to keep the better part of her legs warm. It's padded with 550-fill down, but isn't at all puffy. And if she's still losing things as she matures from a girl to a young woman, no worries — the Metropolis comes with a Velcro media pocket for her phone and and actual ID label if she somehow misplaces her entire coat.
For your tween/teen nephews
Boys are the same about looking good in those years, too. Can't leave them out! A good brand to have them rock with is Mitchell & Ness. The Philadelphia-based company is known for putting out the best looking team gear even if he's never tried out for a team — ever. The 1988 NY Yankees Batting Practice jacket ($135.00) is a great look, especially if you guys are having a mild winter. The tailored fit throughout the body and the sleeves is sure to have him looking sharp and the large twill logo on front will let everyone know who he's rooting for.
If you're having a more brutal winter and the temperatures are low, the Vancouver Grizzlies Stop on a Dime Knit beanie ($28.00) ought to stop the chill while keeping your little man looking cool. The bright red cuff with the team graphic big and bold above it is sure to have everyone looking when he heads back to school in the new year.