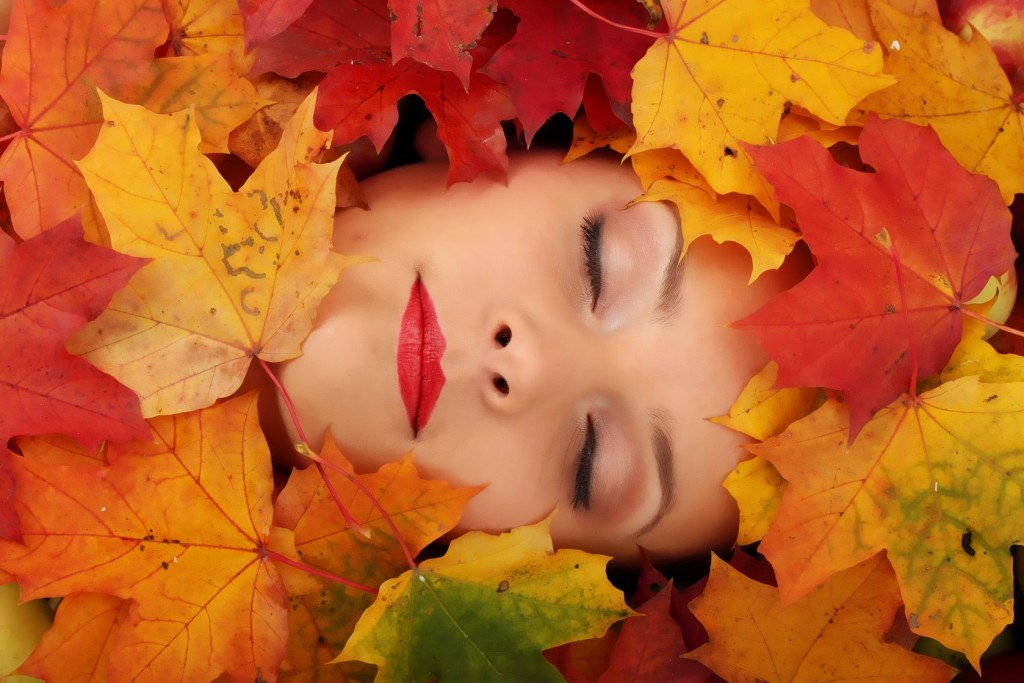 Pumpkin spice and leggings aren't the only bonuses that come with fall. Compliment your trendy autumn duds with on-point makeup to match. Think you have it all together in the beauty department? Check out these four fall makeup trends to see if you're in-step with the latest and greatest in everything from lipstick to eyeliner.
Red Lips
It's undeniable that stark, red lips have been a beauty classic for decades. But for everyday wear for the everyday woman? Recently, not so much. Instead, clear and nude shades have surged to the forefront the last few seasons. This fall, though, red lips are coming back strong as the go-to shade. Try a rich, robust rouge color with a matte finish like MAC The Matte in Dangerous. If you want one with a bit more shine, try Revlon's Super Lustrous™ Shine Lipstick in Rich Girl Red.
Black Eyeliner Gone Wild
Think winged eyeliner is difficult? You haven't seen anything yet. This fall, trends in eyeliner include everything from geometric designs under the eye to double lines to inner corner fillers. A fan of liquid eyeliner and want to try a daring new fall design? Try the Le Stylo Ultra Slim Liquid Eyeliner. More of a pencil girl? Take a look at Lancome's Crayon Khol in Black Ebony by to use to create your next makeup masterpiece.
Sweet, Subtle Blush
This fall, blushes will turn from bright to subdued (maybe because your bright red lips will be doing most of the talking). Think soft colors like rose and peach for your makeup collection this autumn. Take a look at Tarte's Amazonian Clay 12-Hour Blush in Amazonian Clay or CoverGirl Cheekers Blush in Rock'N Rose.
Lashes for Days
This fall's eyelash trend includes the staple of false lashes but goes beyond that, including add-ons (like metallics to mimic water droplets) and layering. If you think your lashes are making too much of a statement this fall, you're wrong. Consider Bobbi Brown's Everything Mascara plus Chanel's Le Volume De Chanel Mascara — it's a match made in layering heaven.
Do you see a fall trend you can't wait to embrace? Is there one that's been left off this list? Whatever your look is this autumn, go out there and rock it. We all know confidence is the best (and cheapest) cosmetic.