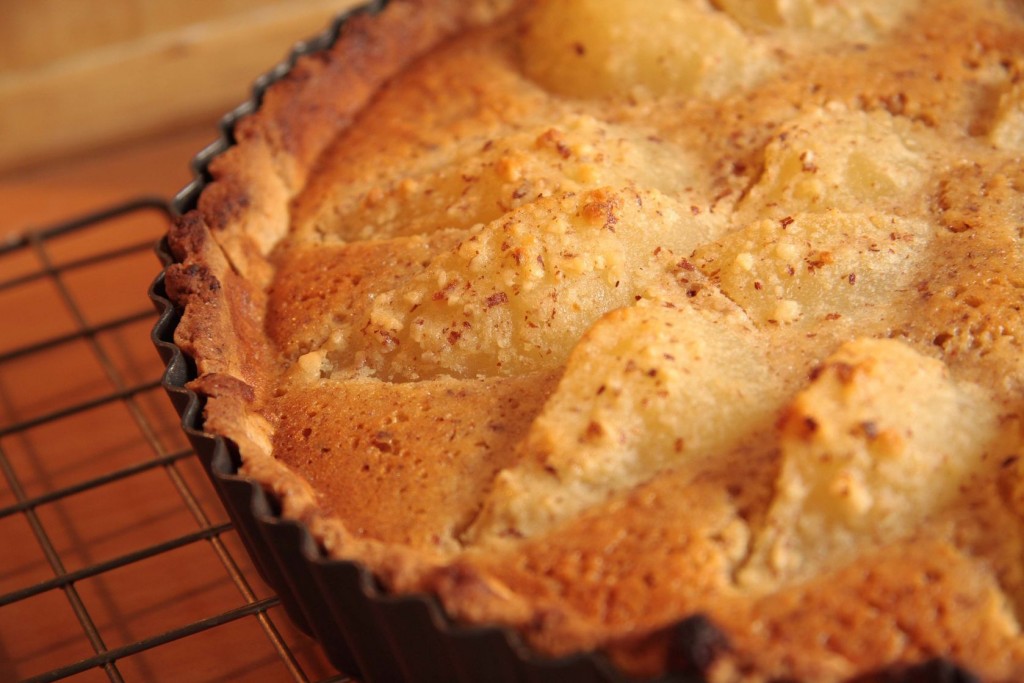 Depending on where you are, you've either had a pretty mild winter or a record-breaking blizzard over the past couple of weeks. Still, no matter where you reside, it is cooler than normal outside and these are the perfect temperatures to stay in, get cozy, and cook something indulgent. Pinterest has a ton of great recipes that you should have been pinning all year. And there are plenty of smaller food blogs like The Food Charlatan that offer some great tips on creating hearty meals for the family. Whether you want to invite the girls over and have a feast or cuddle up under a blanket solo and binge on NetFlix, get your pots and pans ready, because Weekly Sauce has done the research for you to enjoy a night of comfort food at home.
Roasted Butternut Squash Soup
This gluten-free recipe from The Food Charlatan includes cream and butter while somehow managing to still be a low-calorie delight — and it only takes an hour. Miracles do happen! This recipe serves six to eight people.
Ingredients
1 large butternut squash, or 2 small (4 lbs total)
1 tablespoon butter, melted
2 Granny Smith apples, peeled, cored, and chopped
1 large onion, chopped
1 tablespoon butter
8 fresh sage leaves (minced), or 1-2 tablespoons dried sage
3 cups vegetable or chicken broth
2 cups water
11/2 teaspoons salt, or more to taste
1/4 teaspoon black pepper, or to taste
1/3 cup cream
1/2 cup roasted pepitas (pumpkin seeds), to garnish
Hit The Food Charlatan for details on how to make this quick and easy soup.
Creamy Chicken and Mushroom Soup
You've been a good girl since the start of 2016, so allow yourself a bit of bad behavior and make Damn Delicious's creamy chicken and mushroom soup from scratch sometime in the near future. Broths are not your only option — live a little. It only takes a half-hour (for prep and cooking) and serves six people.
Ingredients
1 tablespoon olive oil
8 ounces boneless, skinless chicken thighs, cut into 1-inch chunks
Kosher salt and freshly ground black pepper
2 tablespoons unsalted butter
3 cloves garlic, minced
8 ounces cremini mushrooms, thinly sliced
1 onion, diced
3 carrots, peeled and diced
2 stalks celery, diced
11/2 teaspoon dried thyme
1/4 cup all-purpose flour
4 cups chicken stock
1 bay leaf
11/2 cup half and half, or more, as needed*
2 tablespoons chopped fresh parsley leaves
1 sprig rosemary
Head to Damn Delicious for directions on how to put these ingredients together.
Curry Coconut Shrimp with Spicy Peanut Noodles
Curry can be tricky — have too much and it can upset your stomach, go too light and you'll miss the flavor. This recipe for curry coconut shrimp is the perfect guide for culinary newbies. The flavor combination is tried-and-true and if you want to spice your night up just a little, Evil Shenanigans presents the perfect way to do it. This recipe serves four people.
Ingredients
For the noodles:
1 pound fresh thin egg noodles
2 cups vegetable broth
2 tablespoons soy sauce
2 cloves garlic, minced
1 teaspoon minced fresh ginger
1/4 cup finely diced onion
1 tablespoon fresh lime juice
1 teaspoon toasted sesame oil
1/4 cup creamy peanut butter (natural preferred)
1 tablespoon Sriracha
1 tablespoon red curry paste
1 tablespoon cornstarch mixed with 2 tablespoons water
For the shrimp:
24 large shrimp, peeled and deveined
2 tablespoons vegetable oil, divided
1 teaspoon minced fresh ginger
2 cloves garlic, minced
1/2 cup finely chopped onion
1/2 cup coconut milk
1 tablespoon fresh lime juice
2 teaspoons sugar
1 tablespoon fish sauce
1 teaspoon red curry paste
2 teaspoons Sriracha
1/4 cup fresh cilantro, chopped
For instructions on how to put it all together, check out Evil Shenanigans.
Pepperjack Cheese Grilled Sandwiches
Maybe you've had a long day and you'd like to keep your level of work in the kitchen to a minimum — revisit a childhood favorite tonight. No worries. There's a recipe for tha,t too. A little more grown-up but still, it only takes minutes and we promise, it'll be good. You see it — grilled cheeses! This recipe from Refinery 29 makes two sandwiches, perfect for you to scarf down while catching up on House of Cards.
Ingredients
5 jalapeno peppers
2 tablespoons unsalted butter, softened
3 tablespoons cream cheese, softened
1/3 cup shredded Monterey Jack cheese
4 slices bread
Hit Refinery 29 here for directions on how to make this yummy grilled cheese sandwich.