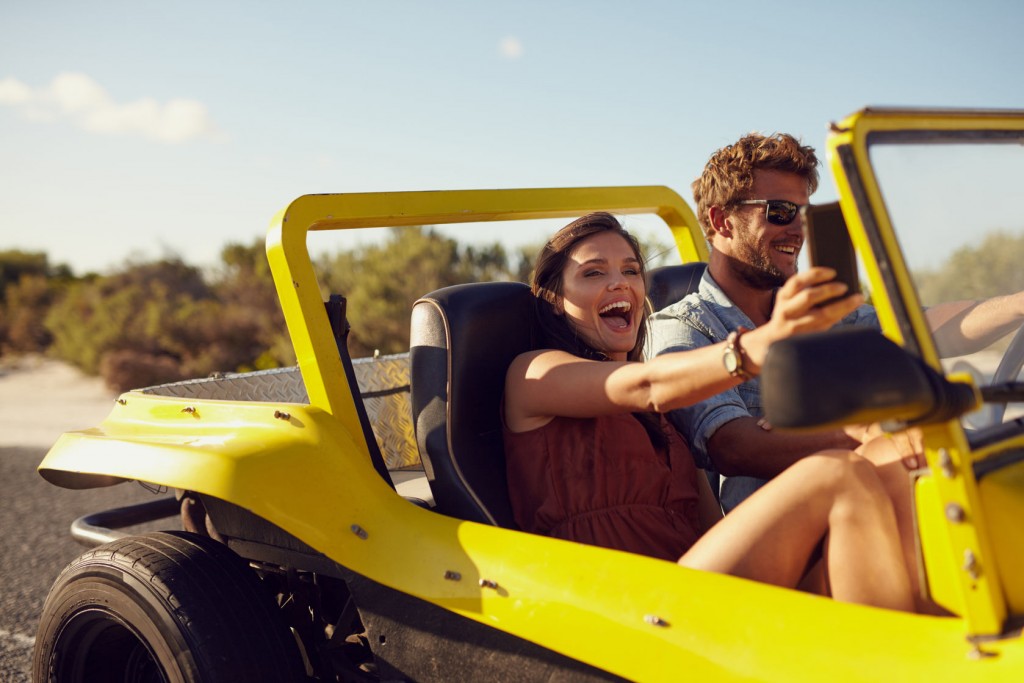 Sometimes, we all just need to get away for a breather. It seems like 2016 has been flying by, and between work, family and friends you may not have had a chance to catch your stride. The job is getting on your nerves, your car is acting up, and you may be having a bit of a meltdown. Even if you don't have a ton of money to take a cruise to the Caribbean for a week, it doesn't take too much to get your bearings and clear your head on a quick trip out of town. Whether you want to travel alone or drag a friend along, everyone needs a break from time to time. No matter where you are in the continental states, Weekly Sauce has a list of three possibles for your weekend getaway.
South
Barrier Islands, Georgia 
Head down to the Georgia coast, approximately three hours from Atlanta, and partake in the beauty of St. Simons Island, Little St. Simons Island, Jekyll Island, and Sea Island. All four are about another hour away from Historic Savannah — if you want some city vibes between laying out on the beach and playing rounds of golf. Just be sure to rent a car.
Stay: The Inn at Sea Island
There's a private beach at this hotel, just in case you want to enjoy the sun and sand and reflect in peace.
Eat: Zachry's Restaurant
You can't hit a beach town and not have seafood. It's guaranteed to be fresh and insanely good. Zachry's — fancier than it appears, nestled in a strip mall across from the beach — is a great choice. Get into the southern vibe and order a plate of shrimp & grits for supper.
Do: Pack a lunch and head to the St. Andrews picnic area (S. Beachview Drive, Jekyll Island, GA 31527) on Jekyll Island for an afternoon. There are grills available and public beach access, just in case you haven't gotten tired of the sun and surf.
East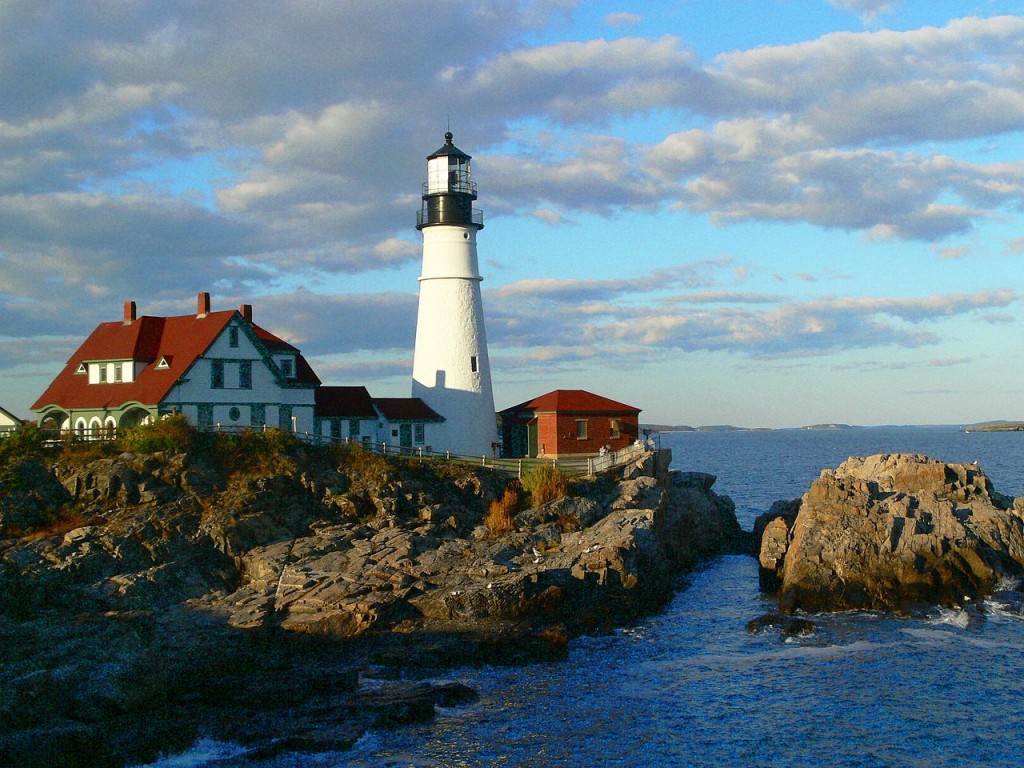 Portland, Maine
The fresh air, seafood, and shopping should be enough to persuade you to visit the Portland, Maine area. The "other" Portland (in Oregon) is gaining notoriety as it steadily becomes one of the country's coolest cities, but there are a number of standout attractions in Portland, ME that are increasingly drawing the young, hip crowd as well. From the countless pubs and restaurants to the art galleries, get into it all within Portland city limits.
Stay: The Press Hotel
The Press Hotel may be one of the most stylish spots in the entire city of Portland. The space boasts a restaurant, bar, and art gallery — in addition to a spa and countless other amenities, including fancy Frette bed linens. The Press Hotel even offers bicycle rentals to their guests. Crazy.
Eat: Eventide Oyster Co.
Eventide is one of the city's hottest new restaurants, paying homage to the old-school oyster bar, with its aesthetic feel and massive menu. Whether you're in the mood for something light or a little more hearty, Eventide Oyster Co. offers everything from lobster stew to tuna crudo. Yum!
Do: Hit the microbrew scene and grab some craft beers downtown after dinner. It's one of the main things Portland, Maine is known for. Later on, work some of those calories off, browsing the boutiques in Old Port.
West
Catalina Island, California
Just off the Los Angeles shoreline, Catalina Island is the perfect getaway for those on the West Coast — and it has been for decades. Leave from Long Beach on the ferry one weekend (which costs under $35 each way) and bask in the beauty of this historic setting.
Stay: Hotel Metropole
This spot is a little pricey but definitely worth, as it's one of the best hotels on the island. Not only does the Metropole offer the basic amenities like free Wi-Fi — it also has a rooftop Jacuzzi. The concierge can arrange activities to keep you busy during your visit, from kayaking to snorkeling to golfing.
Eat: Descansco Beach Club
This restaurant is adjacent to the beach and offers that fun, low-key sort of menu. No stuffiness here — so get yourself a burger, a drink with an umbrella, kick back and people-watch.
Do: In the true spirit of Cali living, most of what's offered on Catalina Island is straight-up physical. Between bike-riding, zip-lining, hiking, golfing, and rockclimbing, there's no way you'll be bored out on the island.
North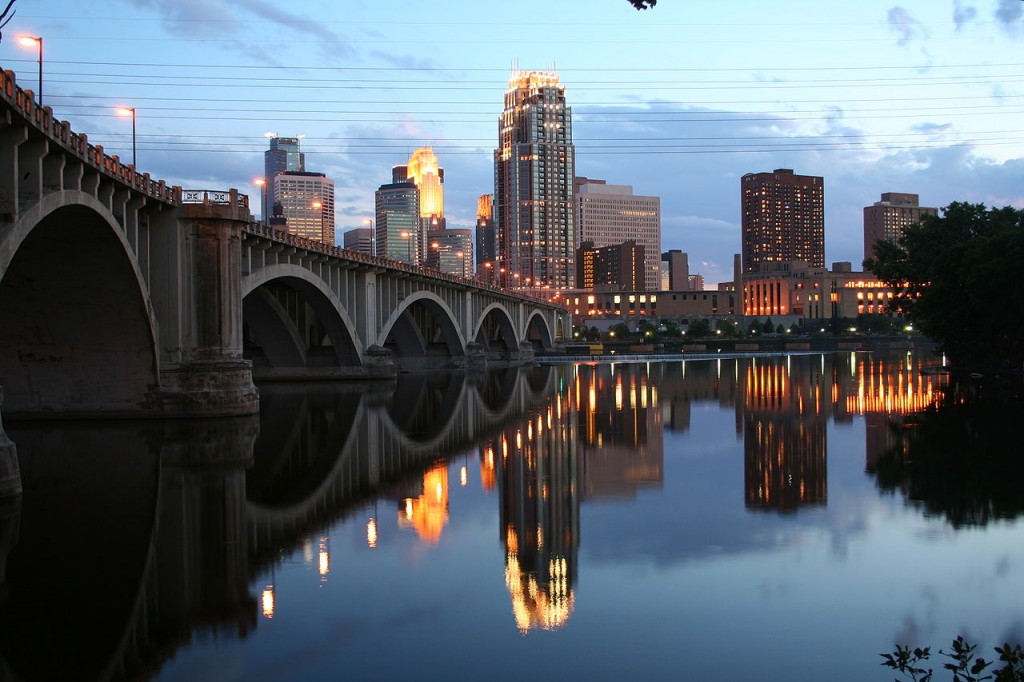 Minneapolis, Minnesota
Situated on both banks of the Mississippi River, Minneapolis should be known as the US' version of Atlantis; with more than twenty lakes and wetlands, and tons of creeks and waterfalls courtesy of the Mississippi and Minnesota Rivers, the larger sibling of the Twin Cities boasts the best-designed and best-maintained parks in the US. Nature enthusiasts will find tons of activities do in their favorite element, while those who'd rather spend their time pursuing more leisurely activities will find themselves engrossed in Minneapolis' arts and culture scene.
Stay: The Grand Hotel
Conveniently located in the heart of downtown Minneapolis, The Grand Hotel is luxurious and stylish. Visitors who like to make sure they work out even when they're on vacation will appreciate the massive fitness center located onsite; in fact, The Grand Hotel was originally built in 1912 as an athletic club. With richly-appointed rooms (they feature signature animal print robes!) and great amenities like an indoor pool, yoga studio, and full-service spa, this hotel is perfect for people looking to pamper themselves before they head out to enjoy the city.
Eat: Victor's 1959 Cafe
When you think of authentic Cuban food, your first thought might turn to Miami, or another location with a large Cuban community. So you'd understandably be surprised to learn of Victor's 1959 Cafe, a restaurant in the heart of Minneapolis that offers authentic Cuban food to the city's residents. The food is delicious and bona-fide Cuban — it was even featured in an episode of Food Network's Diners, Drive-Ins, and Dives — and the walls with messages and doodles scribbled all over them give the place a charming vibe. Pop in for breakfast one morning, order a cortadito and a sweet plantain omelette, close your eyes, and bask in the warmth of the Havana sun — or at least pretend to.
Do: Grab a bike (The Grand Hotel will lend you some for free!) and check out any of the city's beautiful parks and trails of the Grand Rounds National Scenic Byway, a linked series of parks that takes a roughly circular path through the city. If you'd like to experience the scenery from an aquatic point-of-view, hop on one of the many boat tours offered on the Mississippi. Catch a Twins baseball game at Target Field or check out the exhibits at the Minneapolis Institute of Art before you head out to The Pourhouse for a few drinks to start your night off right. The choices are endless!