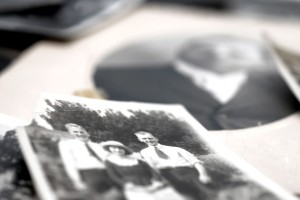 It's not quite holiday card season yet (we just started spring, we know), but if you're itching to get the perfect family photograph for whatever reason, here are five basic tips to make sure you get some surefire keepers.
1. Stop the posing. Every family out there must have tons of family pics with the standard "cheese" faces all looking straight into the camera. But for really frame-worthy images, stop the posing and just have fun. It's the candid shots of family members laughing at one another, or gazing lovingly at a new baby that really strikes an emotional chord.
2. Lighting, lighting, lighting. Any professional photographer will tell you that lighting is key. The best time of day to shoot pictures is when it's not too sunny and bright outside, but not too dark. Think early mornings and late afternoons. And, always avoid having the sun directly behind you. No one wants huge shadows over their faces.
3. Timing is everything. When it comes to photographing young children or babies, or perhaps even teenagers, timing and preparation are everything. Don't pick a time that's too close to nap or meal time ensuring a cranky toddler. Make sure everyone is well fed, changed and rested. And be mentally prepared for everything taking waaaaaay longer than you originally planned on.
4. Have fun with props! Pick up a giant vintage frame at a thrift shop everyone can stand behind, or get silly hats…. the sky's the limit. Props add charm and character to any family photo session and may just bring out the radiant grin in a family member that a traditional photography sessions just can't do.
5. Coordinate, but don't over-coordinate. You know what I'm talking about. How many of us have seen the blown-up family photograph with everyone in white button down shirts and blue jeans? Sure, matching is nice, but it's also nice to have a little variety. As long as you make sure there are n't neon orange stripes on one person and cheetah print on another, a little mixing and matching is a-ok.