A little about:
Esther Carlstone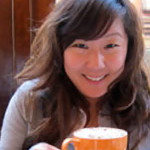 Esther is a Los Angeleno who graduated from UCLA with a degree in English. After a semi-long stint in Event Planning/PR, she decided to give this writing thing a try and has been in love with it ever since. A wife and mother to an active toddler, she loves good food, funny books, traveling, discovering her city and entertains many dreams of DIY crafts/home improvements/recipes, most of which she never gets around to - but hey, that's what Pinterest is for! You can read about her musings on all things life at her blog,
A Lovely State of Mind
, and find her on Twitter @starlitesther.
All Sauce from Esther Carlstone: