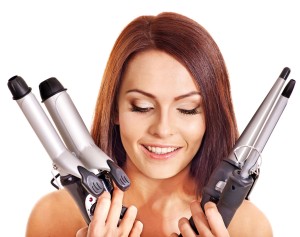 Have you seen any of the "Pinterest Fail" posts floating around online? People share photographs of their epic Pinterest tutorial fails…everything from botched bacon hearts and cookie monster cakes to ruined kitchen counters. As it turns out, not everyone is inherently crafty or skilled with an arsenal of glue-guns, spray paint, an oven, and a sewing needle.
Do-it-yourself projects are great for many reasons–they save money, they leave you with a sense of accomplishment when you're finished, and they often make great, inexpensive gifts. But, more times than not, they feel like things that only experienced cooks and crafters have the talents for.
Here are five full-proof Do It Herself projects anyone can whip up (we promise!):
1.     Mason Jar Animal Lids
Simple and adorable storage for kids and adults.
Visit your local toy or craft store and find some plastic animal figurines. Hot glue your choice of animal to the lid of a mason jar. You'll want to remove the ring and just use the plate so that the animal acts as a handle for easy opening OR hot glue the lid to the ring during this process as well. Let dry for at least two hours. Choose your spray paint color and coat the lid and animal (You can also coat the entire jar…up to you!)
These make great and adorable containers for storage of chalk, crayons, jewelry, and other knick-knacks.
2.     Clothespin Planter
Got clothespins? Got an empty tunafish (or similar) can? You're set for a new planter or candleholder.
Clip the clothespins around the rim of the emptied can and pop your plant or candle in. Great for kids or holidays, as you can put construction paper decorations in between the clips (think hearts or snowflakes!) A simple recycling project with cute results.
3.     Dry Erase Board Calendar
Seems the new trend in crafting is…paint chips. They're easy to snag from your local paint department (they're used to it, don't worry) and usable for endless crafts.
For this, you'll need a frame with a glass plate. Arrange your paint chips onto a piece of paper that will fit into the frame (For a smaller frame, you can do the seven days of the week, for a larger frame you can do the whole month, etc.) and stick them behind the glass. Grab some dry-erase markers (they wipe right off of the glass) and you've got your own colorful dry-erase board organizer.
4.     Color-coded keys
The easiest (permanent!) solution to one of the most frustrating problems. Which key opens the back door, the front door, the inside back door, the office at work, etc. etc.?
Paint the heads of your keys with different colors of nail polish to distinguish which is which. "Butler please" for the back door, "Mink muffs" for the front and you'll never be confused again (I want to know what lucky person has the job of naming Essie nail polishes!?)
5.     Travel curling/straightening iron holder
We've all been there. You've double checked your luggage, your I.D. is in an easily accessible place, and your hair looks great…airport, here I come! Except now you have a super hot curling or straightening iron that needs to make it into your bag. If you have ever ditched the iron or waited around impatiently as it cooled down enough to not singe your clothing, this is the DIY for you.
Purchase an oven mitt (dollar store is a great place to look) and fold it in half. Sew down the edge. Tada! Hot-iron holder. Now hit the road. And don't look back.