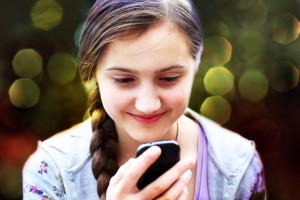 all us crazy, but a new phone case always makes us happy for some reason., and if you're one of the lucky bunch that got a new iPhone for the holidays, you're gonna need a way to protect it!
There's something about a bright and colorful new case that just brings the excitement, and with so many options on the market these days, its easy to show of your style without breaking the bank. They also make awesome gifts for friends and family, especially with customization options being available.
My brother and sister in law got my mom one for Hanukkah with a picture of them with their son (my mom's first grandchild!) on it, and it was kind of the best thing ever.
Here are some fun, fashionable iPhone cases we love.
1) Lions Pride by Meri – We've been obsessed with this online boutique for quite awhile now. She has great options, all are VERY affordable, and she ships quickly. We've had our case from her since April and we still love it!
2) Cocoon by WL – This Etsy store has some really cool designs, but we especially love this black embossed flower case. We've never seen anything like it, which is always a plus!
3) iHome Gift – You know we love our Etsy stores, so don't be surprised that the rest of this list is from there. A galaxy phone case? Yes please! And for under $10, you can't go wrong!
4) Cat Cheese Cases – This store has so many funky options and we think you'll love them all. This "all eyes on you" case is perfect for someone with a bit of a more unique sense of style, or maybe an artist who appreciates the oddness of having eyes all over their case.
5) Lucy Art Box – These gold feather cases are so chic, so simple, and we just adore them. We want one in ever color. Is there such a thing as having too many cell phone cases?