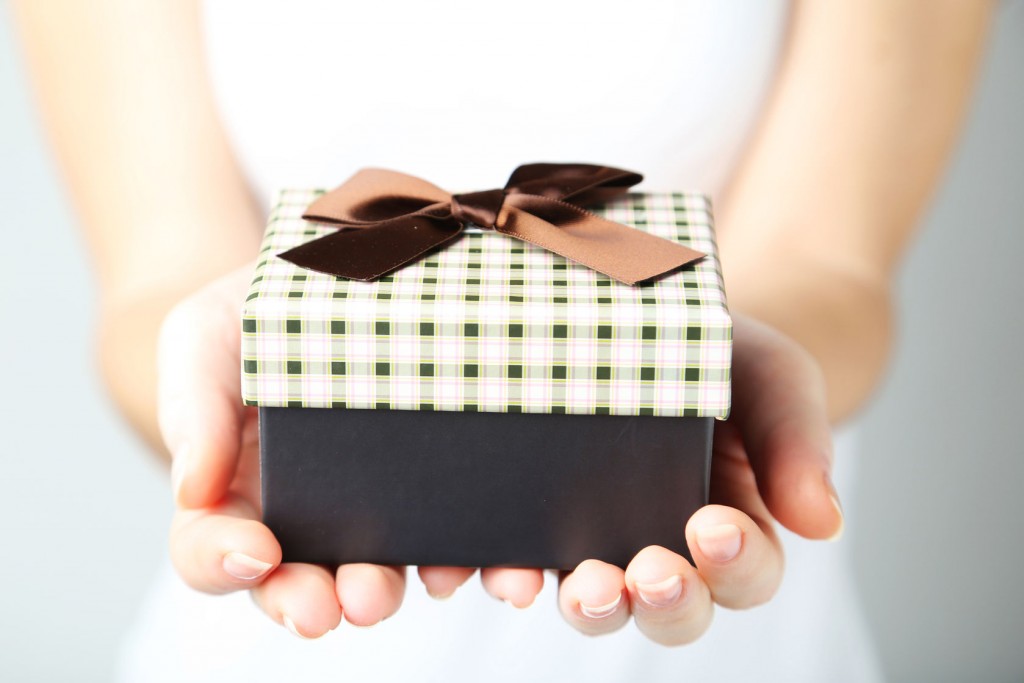 There are so many things for you and your man to celebrate from day to day — why wait for the big holidays? From health to growing wealth, new life decisions to smaller gestures of change — there are a few ways to show a little affection and surprise your beau when he's least expecting it. The only day of the year when he's really looking for a gift is on his birthday — and we've got you've covered there, too! Take a quick look at our list of options for gifting your man on any special day of the week.
For That Promotion At Work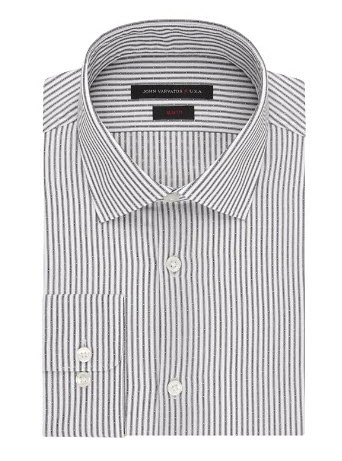 John Varvatos Textured Stripe Slim Fit Dress Shirt | $98.00
Yes. You've witnessed him work hard, put in extra hours at the office and long sleepless nights at home, finally his higher-ups have noticed his dedication too and that position he's been working towards is finally his! Make sure he's properly dressed for the part in this John Varvatos Textured Stripe Slim Fit Dress Shirt. He'll be comfortable in this cotton piece and even in a high-stakes meeting or situation, they'll never be able to see him break sweat. Slim fits are also currently in at the moment, and will flatter his build nicely.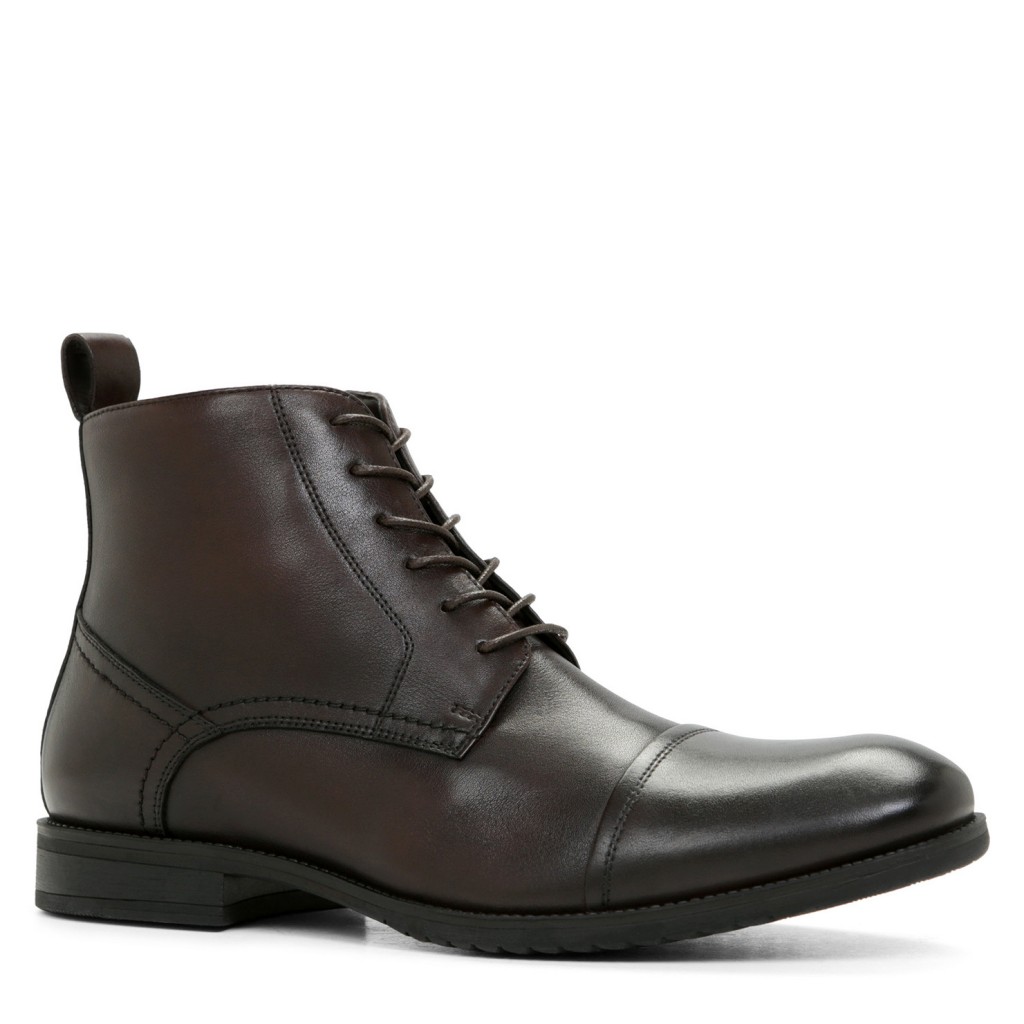 ALDO Cureton | $140.00
You're not worried about your man filling anyone else's shoes in his new position at the office — his are better anyway. Especially if you grab him a pair of these Curetons from ALDO. These leather dress boots are perfect for the fall. They're super-stylish with the lace detail and block rubber heels, making them just as comfortable as his favorite Jordans. The Curetons come in Black and Dark Brown.
For The First Day of Grad School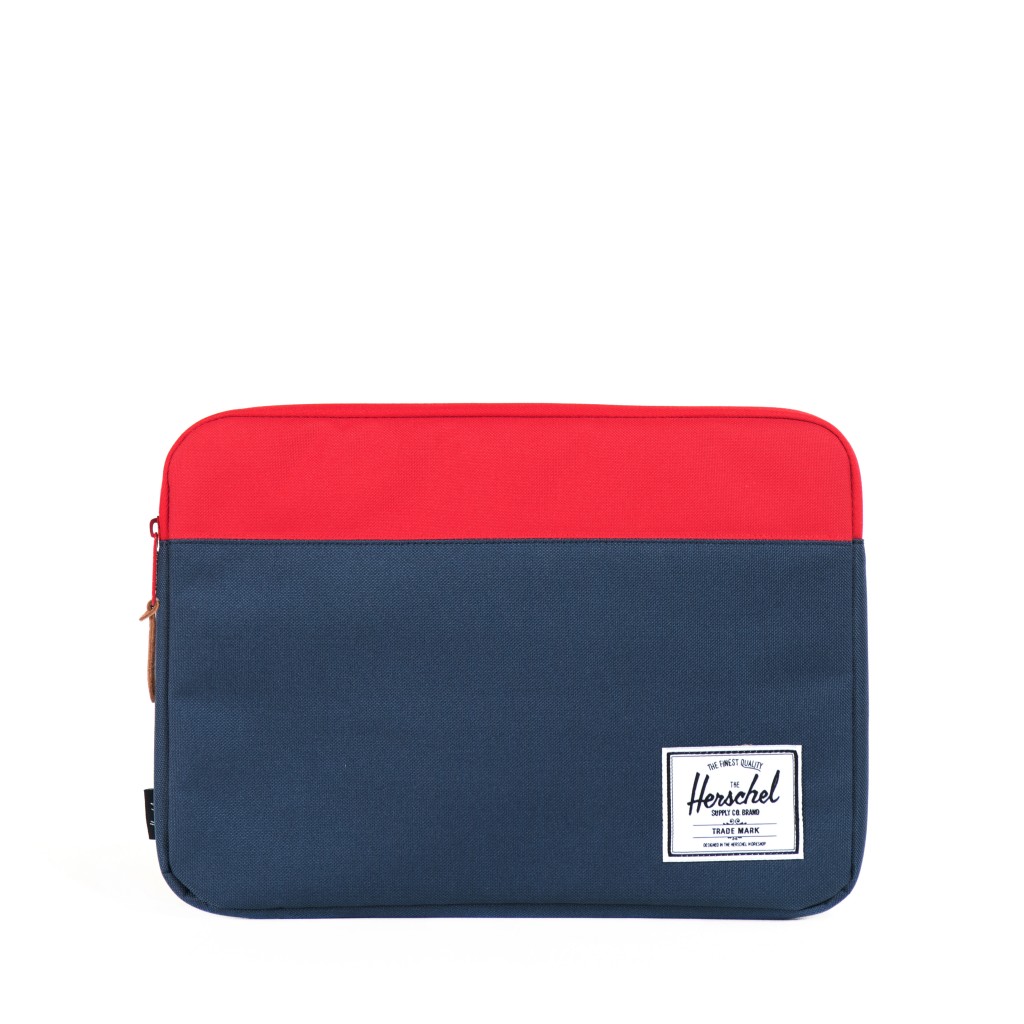 Herschel Supply MacBook 15" Anchor Sleeve in Navy/Red | $39.99
Your man has decided to head back to school and grab another degree — celebrate his drive and gumption with a couple of special school supplies. Start off with this Herschel Supply MacBook 15" Anchor Sleeve in Navy/Red. The style of this particular piece is clean and collegiate, and can easily double-down at the office, too. Beyond beautiful aesthetics, Herschel is known for providing quality items — this laptop sleeve is no different. It's lined with fleece on the inside and fully padded to keep your honey's most prized school tool safe from harm.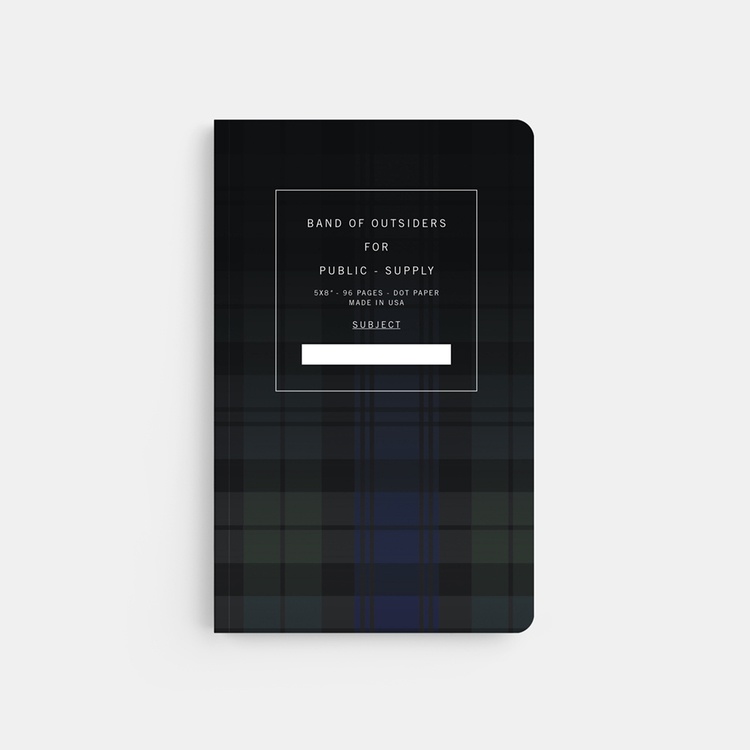 Public Supply Band of Outsiders 5 X 8 Notebook in Plaid | $20
Even with all the technology out these days, using a pen and pan is still one of the best and most reliable ways to lock in ideas. Give him a head start on his graduate school career by gifting him one of these limited-edition Band of Outsiders notebooks in Plaid. Ninety-six blank pages, made from recycled paper, just waiting to be filled with brainstorms and future plans.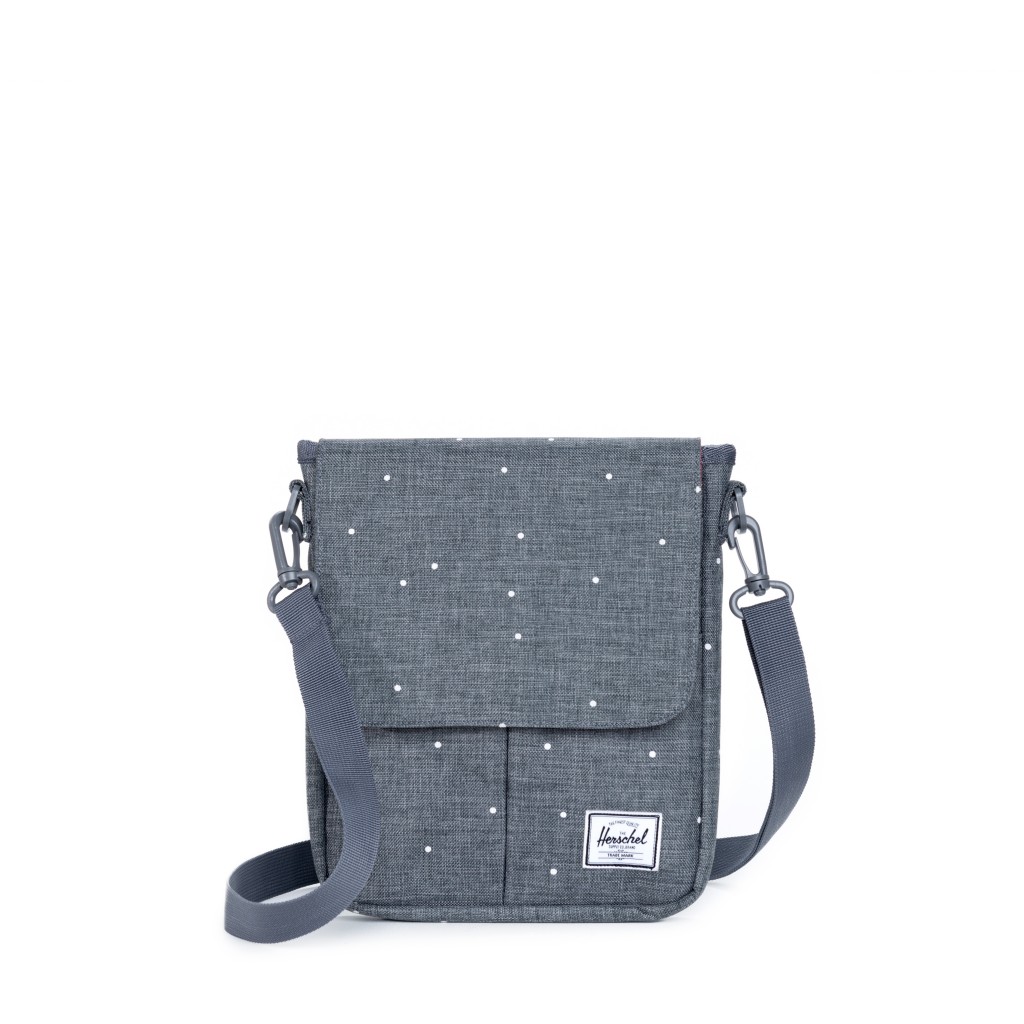 Herschel Supply Pender Sleeve for iPad/iPad Air in Scattered Charcoal | $29.99
It's all about keeping your most important gadgets accessible when you're in school. Remember? So make sure that your man has everything in order and within arm's reach once he starts his new semester — including his tablet. Like, the Anchor Sleeve, this Herschel Pender Sleeve for iPad/iPad Air in Scattered Charcoal has a fleece-lined pocket on the interior. It also comes with accessory pockets and a hidden magnetic closure to make sure that his stuff stays perfectly in place.
For His Birthday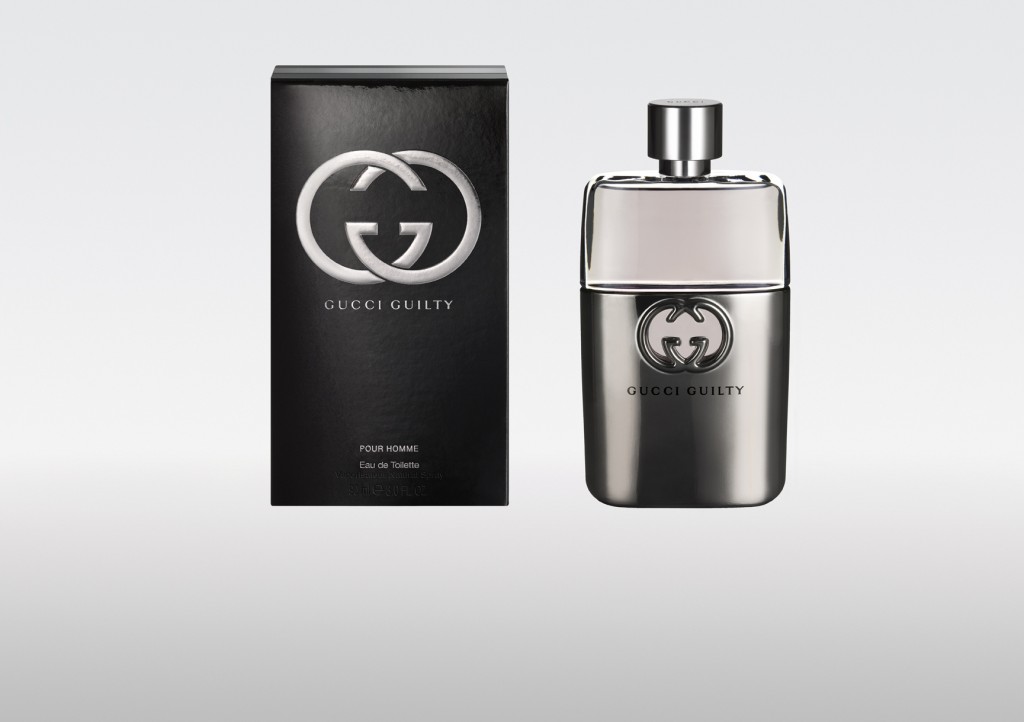 Gucci Guilty Pour Homme 1.6 oz | $68.00
Okay, okay… We know. Cologne is an obvious choice for his birthday, right? But we want to be sure that you're aware of your options. The women's version of Gucci Guilty was released in the fall of 2014, and this year your boo has his own fragrance to match yours. The scent of Italian lemon and mandarin, coupled with pink pepper for an added pop, give it a sort of sweetness that lingers — but hints of sandalwood and amber heat things up on the masculine side. The manufacturers describe Gucci Guilty Pour Homme as being for the "young, fearless man with impeccable taste," and that's your guy, isn't it? So be sure to slide this new bottle in his direction before you two go out for his birthday festivities.
For the Day He Decides to Throw Out Those Hideous Sneakers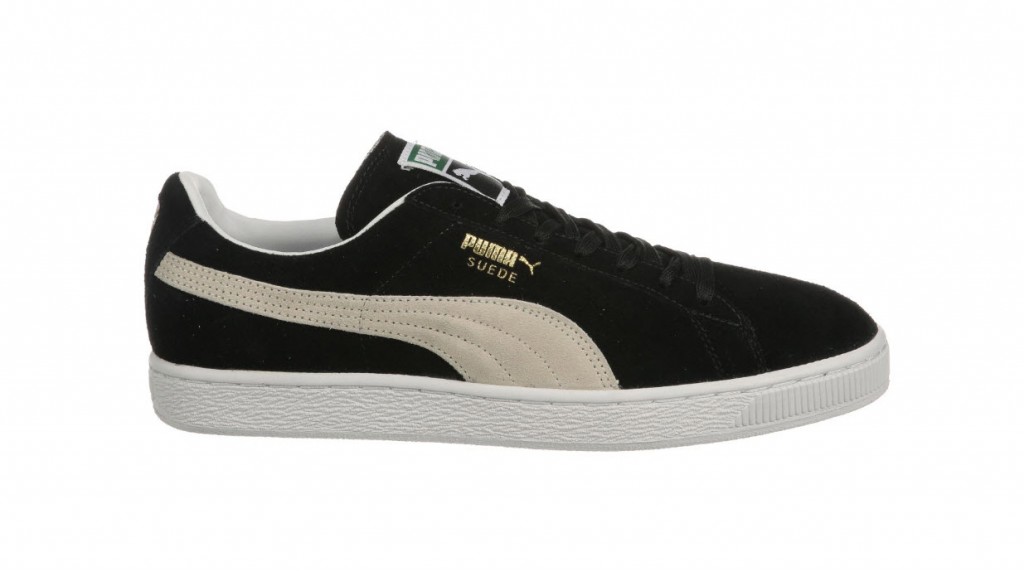 Puma's Suede Classics in Black/White | $58.99
This may not be an official holiday by society's standards, but you and your guy have been having it out about his ratty old sneakers for months — at least. The day he tosses them is a day to celebrate! And if you're an especially attentive girlfriend, you'll have his stand-ins waiting in the wings. Puma's Suede Classics are perfect for any guy — whether he's the type to dress up his sneakers with a button-down, or keep them casual with jeans and a light parka. The company is offering three colorways this fall: black-on-black, black and white, and peacoat and white. You can never go wrong with a pair of kicks that have been street-smart since debuting in 1968.
For the Day Your Workaholic Finally Decides To Take a Day Off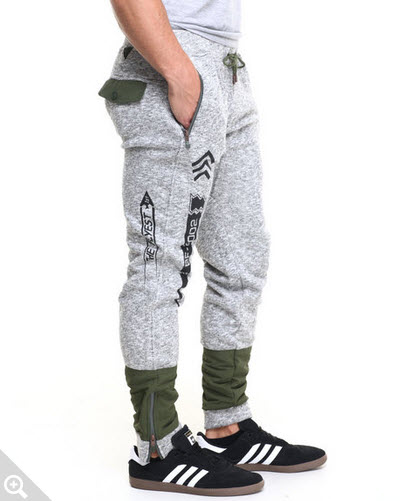 Born Fly Grant Joggers | $78.00 
Everyday — day-in, day-out — your man is thinking about work or heading to a meeting. He's always in khakis because you never know when he may need to rush off to a sit-down. Finally though, you've convinced him to be still, chill out, and come browse the mall with you. Give him a pair of cozy sweats from Born Fly so he can really get the gist of what you're saying. The Grant Joggers are fitted, speckled gray with olive green contrast — just because he's kicking back doesn't mean he's got to be a slob, and he's bound to appreciate you thinking of him.