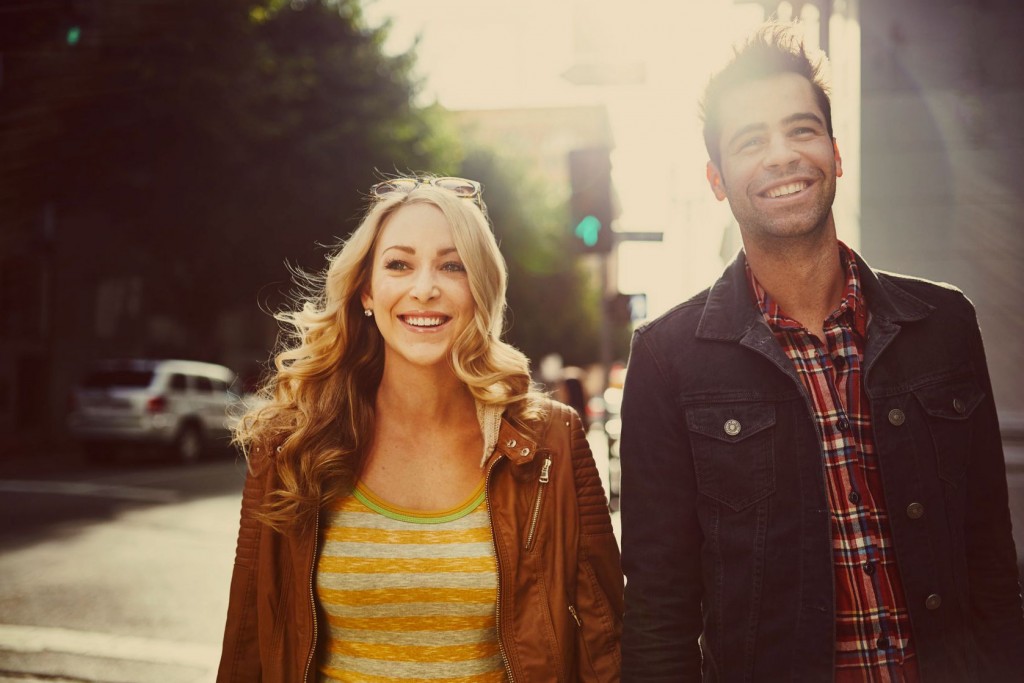 A first date is an opportunity to meet someone new and see if you two have enough in common to go out again. Is there a spark? Do you connect? Where should you go to try and find all this out? That's where nontraditional first dates come in. Forget dinner and a movie. Try something new that reflects your personality or will help showcase that of your companion.
Avoid awkward silences with these five standout first date ideas for your Los Angeles rendezvous:
Take in an Improv Comedy Show
At Upright Citizens Brigade Theatre, you'll learn right away if you and your partner share a sense of humor. You won't have to worry about forcing conversation while you watch these improv actors do their stuff, and you can cozy up to your partner — if you're feeling it, that is. Have a drink and laugh yourselves into a great first date!
Tour the Tide Pools
Ok, so Abalone Cove Shoreline Park in Rancho Palos Verdes is a little outside of LA (40 minutes or so), but it can be worth the drive to visit the tide pools and do some exploring. There are hiking trails, picnic areas, and tide pools along the peninsula that are brimming with life. Plan this for your first date if you want to showcase your adventurous side.
Go Vintage — Bowling, That Is
The Spare Room is a beautifully-decorated, vintage-inspired bowling alley located in the Roosevelt Hotel. Here's the kicker: it has only two lanes, but it's got lots of possibilities for connection. Enjoy the intimate cocktail bar while you wait for your roll. Play board games in between turns. In this cool, chic atmosphere, it's hard to be in a bad mood. Plus, if your date goes south, at least you can still work on your bowling game. Win-win.
Try a Cooking Class
Test how well you work together by taking a cooking class. Visit Hipcooks to see a list of available classes (choose either East LA or West LA, depending on what's more convenient for you). Classes start at $65 and include ingredients, instruction, and a wine tasting with dinner! Working together in the kitchen can be an incredibly telling experience, and taking direction from an instructor relieves the pressure on both of you to initiate small talk. Now you just have to figure out the answer to the most important question of the evening: Can an apron be sexy?
Go Observing, Minus the Tourists
Visit the Observation Deck at City Hall. You'll get panoramic views of the city and won't have to fight huge crowds. After walking in the main doors and passing through the metal detectors, you'll take one elevator to the 22nd floor before jumping on another elevator to the 26th floor. There, you'll navigate some stairs and end up facing a breathtaking view of your city, all the way from downtown to Palos Verdes. Use this opportunity to point out places you recognize — areas of the city you grew up in or are important to you — and encourage your date to do the same. There in the sunlight, you can easily chat about the places you've been and places you still want to go… maybe even together.
First dates are both exciting and terrifying all at once. Next time you have one, choose a nontraditional stop or two instead of the same old places. You'll learn something about your date, and you just might learn something about yourself, too. Doing something different and exciting together can help you bond with your partner. You never know — it just might be your last first date!