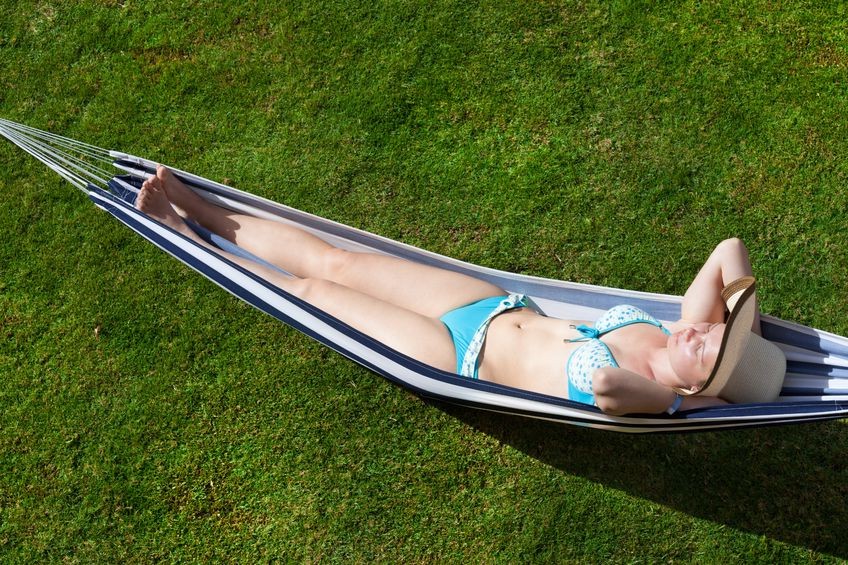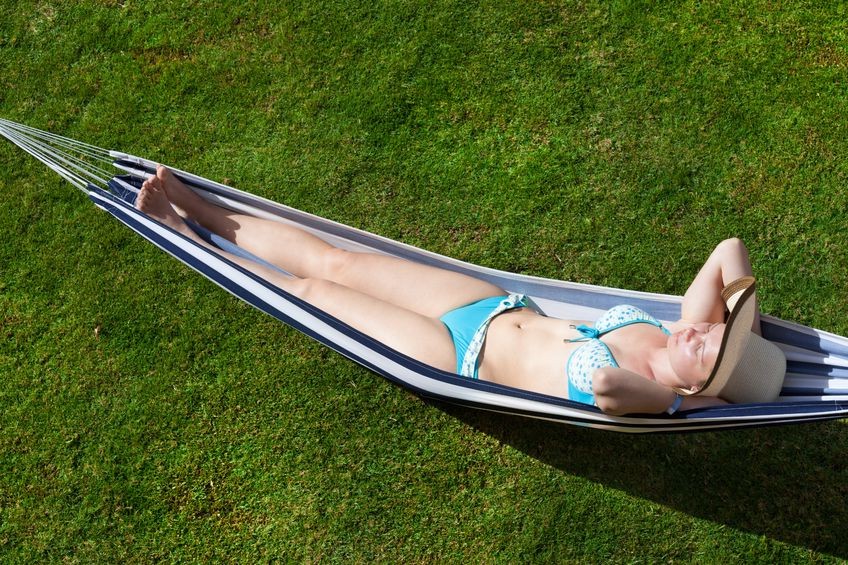 Welcome to D-I-Y Your D-A-Y, WeeklySauce's new weekly guide to creating your own little slice of heaven. With the longer, hotter days that means summer is beginning to kick into full drive, we thought today would be the perfect day to have a lazy, relaxing afternoon. What better way to relax than to kick back in a hammock with a tall glass of iced sweet peach tea — both of which you whipped up yourself? We've got you covered with instructions on how to make both, so that you can while away the hours.
Iced Sweet Peach Tea
There are tons of recipes for sweet peach tea out there. We especially like this one from Epicurious.com for the little kick the ginger and the mint add to it. And if you're of drinking age and looking for an extra kick, why not spike your glass with a bit of vodka? Don't worry — we won't tell anyone.
Hammock
Materials you'll need:
A twin-sized sheet
a knife or sharp scissors
10 feet of strong rope
Steps to take:
1. Cut the sheet in half lengthwise. (If you want to use a nicer, sturdier fabric for your hammock, make sure to cut it into 33″ x "99" dimensions.) If you're good with a sewing machine and you have one handy, you can hem the length of the fabric to give it a nice finished look.
2. Cut the rope in half, bunch up each side of the sheet, and and tie the rope to each end by using a study knot, like the sheet-bend.
3. Tie each end to a tree.
4. Grab your glass of iced tea and relax!
Like the idea? Let us know what DIY tips you'd like to see and stay tuned for our next installment.