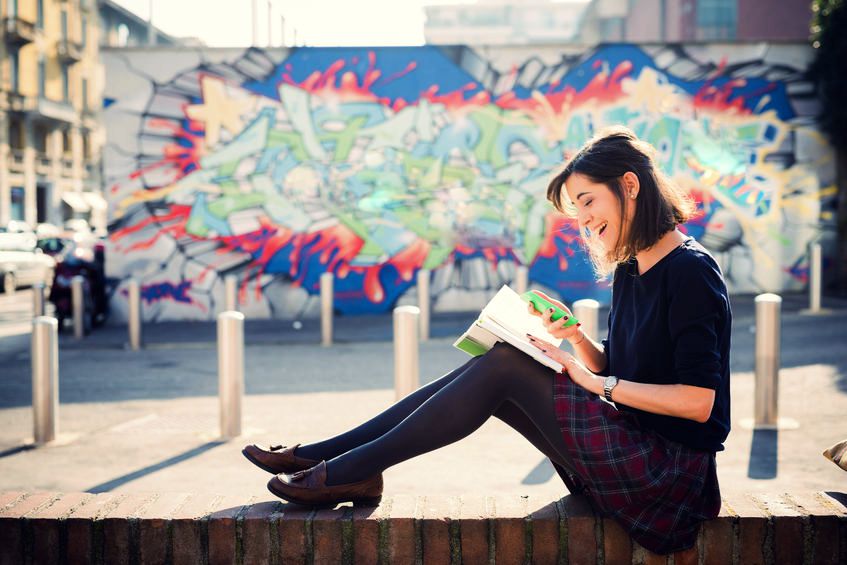 Whether you're headed to a destination or simply looking forward to slowing down a bit during the warmer months, summer can bring more "you time" into your schedule. What better way to spend that time than with a good book? Below (in no particular order) is a round-up of ten of the best reads you'll find to hold your attention this season. Some are recently published and others are classics — but all will leave you better off for having read them.
The Rum Diary, Hunter S. Thompson
Hunter S. Thompson is one of my all time favorite authors, so I may be a bit partial to this book. It takes place in San Juan, Puerto Rico and tells the story of an American journalist who moves there from New York to work for the local paper — but it's so much more than that. This fast-moving story of love, loss, violence, and humanity is told through the narrator's strong voice — with a little alcohol on his breath.
Celeste Ascending, Kaylie Jones
A story of struggle, redemption, and reinvention, Celeste Ascending is a quick fiction read about a woman coming to terms with her engagement — and life in general — that features moments of beautiful prose you'll find yourself wanting to underline and come back to later.
Tiny Beautiful Things: Advice on Love and Life from Dear Sugar, Cheryl Strayed
If you read only one book from this list of recommended readings this summer, please make it this one. Cheryl Strayed is well known for her book Wild that was recently made into a film starring Reece Witherspoon. That, indeed, is an excellent book. However, Tiny Beautiful Things is cut from a different cloth. Sugar (Strayed) answers queries from real people who have written advice-seeking letters about love, death, adultery, guilt, grief — you name it, she's written about it. In her matter-of-fact tone, Sugar replies to each letter gently, yet with depth. These are questions you could have written yourself but haven't yet, and the answers contained within the pages are bound to touch a nerve.
James and the Giant Peach, Roald Dahl
It may not seem like James and the Giant Peach belongs on this list, but hear me out. I read this book as an adolescent, and I thought it was a sweet story. However, when read as an adult, the imagination and the literary expertise with which its delivered is almost palpable. From rhinoceros accidents to giant fruits and crazy insects, this book will make you feel like a kid again and leave you grinning.
How to Start a Fire, Lisa Lutz
Female friendships are complex; bonds are constantly evolving, yet we cling to and celebrate significant moments within them that remain unchanged. How to Start a Fire explores these long-standing female friendships and,although it's a work of fiction, it rings so true that it'll make you want to hug your own girlfriends.
Me Talk Pretty One Day, David Sedaris
David Sedaris is, in a word, hilarious — in the sidesplitting, cover-your-mouth-gasping sort of way. His stories may be mostly true, and he's mastered comical self-deprecation. Me Talk Pretty One Day is a zany book written in an easy to digest format — if you can stomach it.
Are You There, Vodka? It's Me, Chelsea, Chelsea Handler
A few of the books that made my list are a little on the heavier side, but this one is decidedly the opposite of that. If you want to laugh out loud, pick up this memoir by Chelsea Handler. If you liked Chelsea Lately on television or just like lighthearted, sometimes raunchy humor, you'll enjoy this quick read.
The Girl on the Train, Paula Hawkins
This mystery thriller has been compared to Gone Girl and, in my opinion, rightfully so. The narrator, experiencing frequent alcoholic blackouts, and finds herself in a psychologically-captivating web of characters swirling around a disappearance. I don't want to spoil the end, so just take my word that this is a page-turner.
This is Where I Leave You, Jonathan Tropper
You may have seen the movie based on this fiction book starring Tina Fey and Jason Bateman. Whether you've seen it on screen or have never heard of it, This Is Where I Leave You is still a worthwhile read. After their fathers' death, very different siblings come together for seven days. Each member of the family has his/her own demons, and they play out in heartbreaking and hilarious scenes throughout the story.
Honeymoon With My Brother, Franz Wisner
What would you do if you had your wedding and honeymoon all planned and then, days before, your soon-to-be-spouse calls the whole thing off? That is what happened to Franz Wisner. He understandably grieved for a bit of time — before using his already-booked honeymoon to travel with his brother. What unfolds from that adventure are many additional life experiences and new revelations about family, relationships, travel, and life. This is an uplifting story if ever there was one.