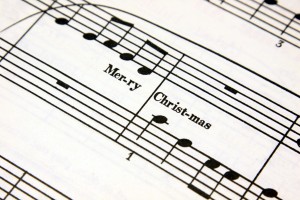 Music lovers rejoice! It is that time of year again: a time to ask for all of the amazing gadgets, box sets, signed posters, and everything else music related or if you're not the music lover and need a good gift idea, we've got that covered too!
There are so many amazing new things on the market that revolve around the love of music and we wanted to tell you about some of our favorites. Some we own, some we covet, but all are truly awesome.
Let's groove.
1) JBL Flip Speaker – We actually got this for Hanukkah this year from our awesome cousin (Hi Sam!) and the fiance and I are loving it. It's the perfect speaker to use in the bathroom while taking a shower (not IN the shower, but on a shelf somewhere works) or as a speaker outside during a BBQ.
2) Spotify/Rdio Membership – Either of these services would be great, and if you pay for a full year up front for a friend or family member, we guarantee they will love you forever. These subscriptions are a music lovers dream, we promise.
3) Tickets to a Concert – Why not give them the gift of live music? This will be amazing for so many reasons. It shows you are clued into their musical tastes, they get the chance to see their favorite artist live, and if the gift receiver is truly awesome, you get to go to the show with them!
4) Portable Karaoke  Machine – This one is just super fun, and quirky, and for someone who either loves karaoke or has a really great sense of humor.
5) Waterproof iPod and Ear Buds – This bundle pack is amazing for the beach, the swimming pool, or for those active in water sports.
What are some of your favorite music themed gifts this year? Let us know in the comments!