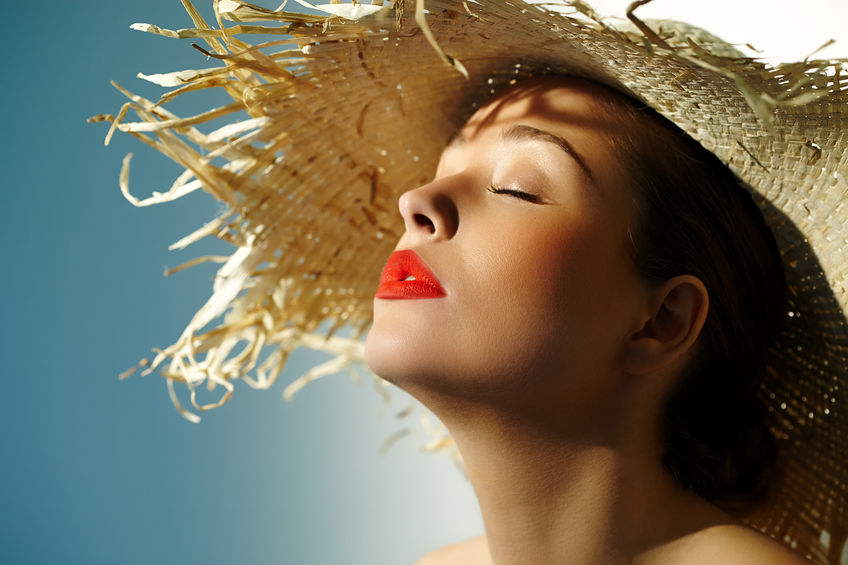 Summertime temperatures can be unbearable. In order to make sure that your makeup isn't melting off of your face before noon, there should be a set standard in the way you apply makeup for the next couple of months. Never ever forget the primer and sunscreen — unless you want your face extra shiny and sunburned. And no one wants that, right? If you can find a decent one, try to use tinted moisturizer instead of a heavy foundation. These are the basics. But as far as trends and specific products, you may need a little help. That's where we come in. Weekly Sauce has compiled a list of a few products that you may want to look into grabbing, so you can keep that face cool and flawless this summer.
1. Hit the Matte | NYX Cosmetics Soft Matte Lip Cream in Tokyo, $3.57
Typically, the summertime is all about glossy lips and glowing skin, but this summer's leading trend is a matte lip paired with understated makeup. Whether you want to go with a light pink or a berry red, these lipsticks are the talk of the town — especially after appearing on runway shows earlier this year, from New York to Italy.
2. Well Red | Nars Lipstick in Heatwave [Semi-Matte Orange Red], $27
Red lips are usually reserved for the fall, but this season it seems that a classy berry stain and bright coral reds have been making a renewed appearance. If you're a little bolder with your makeup, then this should be right up your alley. However, if you're used to keeping things low-key, don't be scared to try this eye-catching look while the sun is out. Red lips aren't only for date night.
3. Line 'Em Up | Bobbi Brown Long-Wear Gel Eyeliner, $25
The cat-eye has been around for a few seasons now but, for the Summer 2015, it's even more exaggerated than normal. Whether you want to use a liquid or gel eyeliner — the latter has been heralded as the better product, as far as application — just hold very still, draw your eyelid taut with one finger and follow the line of your lashes carefully, allowing the liner to extend beyond the corner of your eye. We're sure you're probably pretty familiar with how to create a cat-eye but remember that this season's trend is all about extending the line even further. When in doubt, YouTube it out.
4. Lighten Up | Tarte BB Tinted Treatment 12 Hour Primer Broad Spectrum SPF 30 Sunscreen, $36
"Barely there" makeup has been a summertime go-to staple. Sort of a throwback to junior high: Lip Smackers, maybe some blush, and nothing else. You can still do that as an adult — just with a couple different products. There's definitely a trick to doing it. Your skin has to be on point, so drink plenty of water and remember to take your vitamins. Try to get a facial once every few weeks, and build a skin care regimen at home. But beyond that, don't forget the tinted moisturizer and a light blush. Pair that with a matte nude lip and you're set! Sure to turn heads — even though you don't have much on.
5. Bronze Medal | CARGO Bronzer, $14.50
Bronzing in the sun? Not such a great idea — without sunscreen and a huge jug of water, at least. Bronzing in your bedroom? Perfect solution. Bronzed skin in the summertime is gorgeous, and you're going to want your complexion to pop against all the light wardrobe colors of the season. Try not to go too heavy on any bronzer you try out or it'll look artificial, and that's what you're trying to avoid. You always want to look effortless. Effortlessly breathtaking.