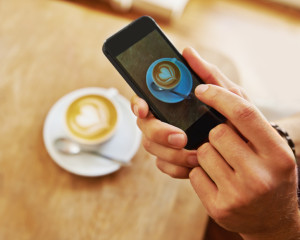 We are self professed Instagram addicts. It's likely that at some point in time we've posted every single photo that's ended up on one of those articles talking about all the types of photos you shouldn't share, but we've got no shame in our game. In fact, we think it's funny to post photos that others say we shouldn't. But we digress.
With all of these photos stacking up in our account, we've started to look into fun things we can do with our Instagram pics. Tons of companies are popping up with options for printing them, so we wanted to take you through some of our favorites!
1) Prinstagram – We couldn't make this list without adding Prinstagram to it. The name alone makes it the winner, but with the option to have your photos printed and framed, or turned into greeting cards it's even cooler!
2) Instagoodies – This company takes your photos and turns them into stickers. We kind of love this idea for the holidays. Print them up and use them as a way to seal the greeting cards you are sending out, or the presents you are wrapping in tissue paper! Too cute.
3) Stickygram – Stickygram makes magnets, phone cases and iPad cases as well. We think it would be awesome to take all of our food photos and turning them into magnets for our fridge.
4) Origrami – We love this site because it has so many cool options for printing your photos. If you want a border, they've got it. If you don't, they can do that too. Want an added vintage feel? Go for it!
5) Canvas Pop – If you're looking for a way to take your Instagram photo and enlarge them to canvas, this is the spot. We're already picturing some of our pieces blown up and put on the wall!
Time to spend money we didn't have!