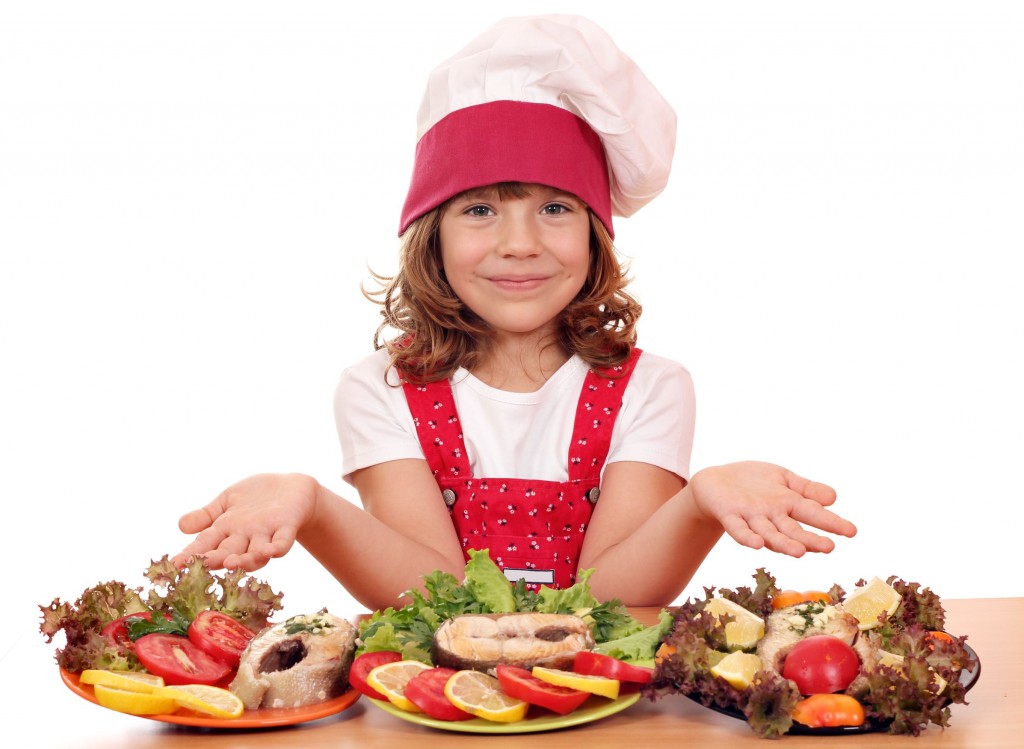 I love food. I mean, really love it. I also love kids. So when I had kids, it became very important to me that my kids be good eaters. I didn't want to have those kids that only eat hot dogs and chicken nuggets. So from the moment they started eating pureed food, I started spiking it with flavor. It started small — some salt in pureed carrots. Maybe a little cumin in black beans. A touch of cinnamon in their rice cereal.
As they became a little older, I had them start cooking with me. I quickly learned that if a child makes it, they'll immediately become interested in what it tastes like. I found these amazing learning towers that lifted them up to counter-height and held them in like a little sous chef cage, and let them mix and taste and add stuff. It also gave us a great opportunity to discuss healthy ingredients and food choices.
When my daughter was 2 years old, we went to visit my family in Miami for Christmas. As was our family tradition, Christmas cocktails included a caviar spread fit for royalty. It was indulgent, and a last Christmas gift to my brothers me. It came as quite an expensive shock when we looked over and saw my 2-year-old with a plastic spoon eating caviar like it was a McFlurry. I, however, was proud that I was indeed raising an adventurous eater.
I was never the mom to make a separate dinner for my kids. If my husband and I were eating roasted salmon and Brussels sprouts for dinner, so were the kids. If we had other kids over for dinner, I always felt compelled to serve nuggets or hot dogs, because we knew a lot of picky eaters. But family dinner was that, the family sharing dinner. Turning into a short order cook was not, and is not, an option.
In the past few years, I have found a new way to keep the kids interested in trying new things. I will hand them each a cookbook, preferably one with beautiful photos, and let them pick anything in it. The rule is, if they pick it, I will make it, but we all have to eat it. Some of these meals only happen once, pancetta-wrapped scallops in a white wine reduction was definitely something they only wanted to experience once. However, my cooking skills keep getting better and their interest in new things continues to grow. It's a fun way to get everyone involved and excited for dinner.
Certainly, there are times when fish fingers and nuggets have come out. Lets face it, as great as lamp chops and balsamic glazed roasted asparagus are, sometimes a dinosaur-shaped nugget and some ranch is a taste sensation. However, as a rule, those nights are with a babysitter, or when mommy really needs a night off. Although, since it seems to be such a treat, maybe my nights off can be of the caviar and bon bon variety.