Can I just say how excited I am that the weather is finally cooling down a bit? I'm more than ready to put away the cutoffs and sandals I've been living in since April and trade them in for the winter coats and boots I've missed oh-so-much. Without a doubt, one the best parts about fall and winter for a woman is, of course, the fashion. But who says we can't have as much fun– maybe even more — fun with our makeup? From bold colors to the subtlest of tones, these are the fall makeup trends we should be the most excited about trying: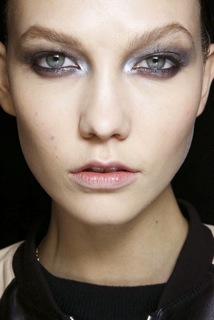 Silver Lids and Hints of Metallic
What's the holiday season without bronzes, golds, and silvers? Silver eyelids and metallic colors were a big trend on the runway for 2014's NYC Fashion Week for designers like Donna Karan and Emporio Armani. And  don't feel confined featuring metallics on just your eyes — lipsticks with metallic frost look beautiful on all skin tones. Try MAC and Rihanna's newest collaboration, Viva Glam Rihanna 2 ($16), to add a metallic twist to your look. For your eyes, pat on some of NARS Dual-Intensity Eyeshadow in Lysithea ($29) over your lids for a shark-grey shadow and you'll be ready to go.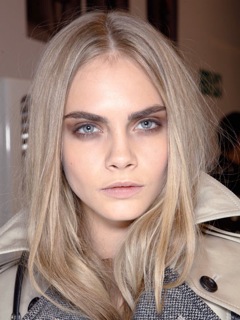 Foggy Eyes
The smokey eye has been a go-to glam look for as long as we can remember (Brooke Shields circa 1980s, anyone?). A heavy smokey eye may intimidate women who prefer a more natural look, but fear not, barefaced beauties! This season, make sure to ditch the black shadows and opt for a subtler smokey eye — a foggy eye, if you will — using brown and taupe tones. Don't worry too much about being precise with your smokey eye — in this case, the messier, the better. Using a flat brush, pat Covergirl's Eye Enhancers 1-Kit in Brown Smolder ($4) along your lash line and use Sephora Collection's Colorful Eyeshadow-Matte in Cashmere Coat-Mastic ($13) to blend upwards toward your upper eyelid.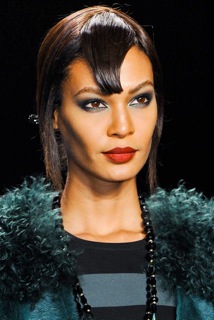 Jewel-Toned Eyes and Pops of Color
Just because summer is over doesn't mean we still can't play with our favorite bright colors. Adding unexpected and electrifying splashes of color to your eye makeup can complement your outfit and bring out your eyes. Line your lower lash line with Chanel's Intense Eye Pencil Le Crayon Khôl in Black Jade ($29) and complete your look with mascara for a dramatic twist to otherwise-subtle makeup. If you don't feel like buying a new set of colored eyeliners, feel free to use any of your bright eye shadows instead, using a shadow brush to achieve the same effect.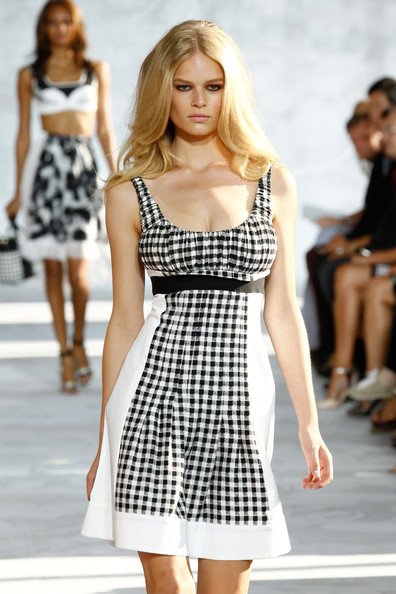 '60s-Inspired Hair and Lashes
We all know vintage and retro styles have consistently played a huge part in fashion. This year at 2014's NYC Fashion Week, designers Dianne Von Furstenburg and Lisa Perry, among others, paid homage to the iconic hairstyles and fashions of the mod beauties of the '60s. Channeling your inner Brigitte Bardot or Faye Dunaway is not as hard as you might think. The key to achieving your sultry bombshell look is all in the volume. Start with Blow Pro's Blow Up Root Lift Concentrate ($21) to give your roots some volume. Blow-dry with a large round brush to lift and add body, then use a 1.5-inch curling iron to add wave and touch up the ends. To complete your look, slightly tease your roots with Big Sexy Hair Powder Play Volumizing and Texturizing Powder ($17) to add even more volume. Another way to put a modern twist on a look inspired by the '60s is to play with bold lashes. Don't be afraid to try false lashes (Ardell's Glamour Lash in Black 111 ($4) is perfect for this look), and be sure not to skip out on your lower lash line mascara, which works wonders for making your eyes look bigger.
Follow these tips and you'll have everyone falling over themselves to find out the secret to your amazing look! Have fun!
By: Setarah Azimi 
---
Cover Image Credit: nymag.com/thecut