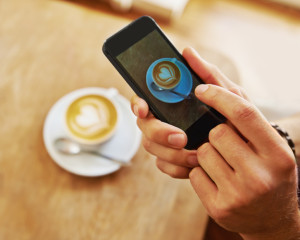 We have way too much fun window shopping on the internet, so we thought it'd be great to continue our gift suggestions by giving you some ideas for your foodie friends. This can be a person you know who loves to dine out, someone who is an avid cook in the kitchen, or even someone who loves to throw the occasional dinner party or two. It's really anyone who has a deep love for food!
We've found some awesome gift ideas that go from quirky, to scientific, to just plain beautiful and wanted to share what we've found!
Off we go!
1) Hedgehog Toothpick Holder – This is beyond adorable for an hors d'oeuvre table, filled with various olives or other 'easy to pick up with a tooth pick' items. We want one for our new home, please and thank you.
2) Soup & Sandwich Dish – Does it get any cuter than this? We dare you to find an item that is more perfect. With the cold weather already here, this is a must give present for Christmas.
3) Black Whiskey Stone Set – Our brother has been super into trying new bourbons and whiskey these days, so this would be a great gift for him. If you have whiskey loving friends, consider getting them this beautiful glass and stone set.
4) Agate Cheese Plate  – These are just absolutely gorgeous. They look like geodes, but are man made. We need 8 of them please. Who eats that much cheese you ask? Well.
5) Molecular Gastronomy Kit – Last, but most certainly not least, this is probably our favorite item on this little list of ours. If you are as obsessed with food shows that have contestants on them that use molecular gastronomy to make amazing dishes, then this is for you. It's a beginners kit, and will make you feel like a pro. Please, dear Santa, put this under our Christmas tree.
Happy shopping!