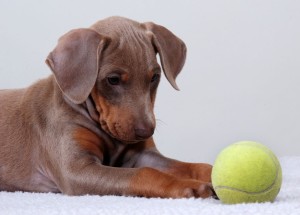 Are you an animal lover who has to turn the channel anytime Sarah McLachlan's SPCA commercial comes on to prevent the water works?  Maybe you have a cat or dog—or maybe you don't—and you desperately want to help homeless pets, but where to begin?  For many of us tender-hearted four-legged fanatics, the mere idea of volunteering at a shelter brings us to our knees, as we know we'd end up adopting every sweet-faced animal there.  Yet, you feel guilty for not having the thick skin to get involved and help animals in need.  If this sounds like you, I have a solution.
If you live in a house or apartment where pets are feasible, but perhaps you're not prepared to commit to a dog or cat for its entire life, you can become a pet foster parent instead.  Many shelters—and nearly all animal rescue organizations—utilize foster parents as a way to get pets off out of shelters, into warm, loving foster families and on their way to a forever home.
In most cases the rescue organization or shelter provides the pet parent with everything they'll need—food, toys, transportation to vet visits if necessary and any other resources they need.  The only commitment you make is to love that little cat or dog during its time with you—and in some cases, transport it to adoption fairs where perspective forever families can meet your sweet foster.
Pet foster parents are an essential key in the fight against homeless animals and shelter overcrowding.  The more people who foster, the more sweet pups and kittens that can make their way out of their undeserved prison and into the arms of a family who will love and treasure it.  So please, if you're a softy for our furry friends, contact your local shelter or a rescue group and look into providing a temporary sanctuary for an animal that has otherwise been forgotten.