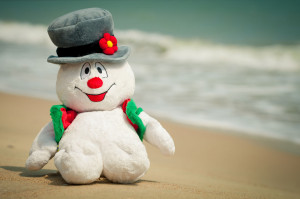 Holidays can either be a joyous time or completely exhausting, depending on how you manage them.
Between visiting family and friends and just finding time to relax with your kids at home it is hard to please everyone. It is tradition in my family to visit each side on the same day, such as Thanksgiving day, lunch at one house and dinner at the other. The larger our family gets the harder it is to keep up with all of the different places to go and people to see. We have pulled together and decided that just because the holiday is on a specific day doesn't mean that we can't celebrate it on a different day close to it, this making it easier for everyone to attend.
The same thing when it comes to spending time with friends over the holidays, we did a "friendsgiving" this year but it took place the Saturday before Thanksgiving.
The same thing happened when my dad's side of the family wanted to get together we had our dinner on Sunday instead of Thursday.
We have also had to spend Christmas with my mom on a different day every year. It is too hard to juggle the many schedules, especially if you have children and you are divorced, the time you have to spend with your kids on those holidays isn't always the most convenient when it comes to matching what others request from you.
So instead of adding yet another stress from the holidays to your list just make plans to space out those holiday visits with more convenient times and days that work better for you and your kids. Everyone will be all the merrier.