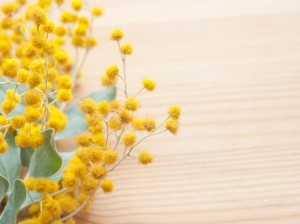 If you're of the 200 million monthly users of Instagram, the photo sharing app that first launched in October of 2010, you know how enjoyable this social networking app can be. It's a fun way to share your life, from the cookies you baked to your kid's first bike ride, with friends and family. It provides a more intimate connection with musicians, artists, actors, and authors you admire as they share bits and pieces of their personal lives. And, for many, it has become a way to make connections that have led to new friendships, a broader sense of community, inspiration for things like crafts, fitness, and travel, and even sponsorships or jobs.
Whether you're hoping to gain more followers or looking to improve your phone photography skills, here's some tips and tricks for using Instagram, even if you're a novice:
It's Hip to Be Square
But sometimes it's also fun to be different. Instagram's iconic square photos are great, but some captures make you want to show a little more. Try using an app like Squaready to fit your whole photo in, or experiment with the Pic Stitch app to put several photos together.
Change it Up
Instagram finally added more editing tools like vignette, highlights, shadows, and sharpness within the app. Editing your photos to get them juuuust right has become a lot easier. Apps like VSCO Cam offer additional, and arguably better, filters and editing tools. If you think a photo is too dark, too light, too grainy, too blurred you can fix it up using editing tools. And, if you're a selfie aficionado, here's your change to diminish dark circles (play with highlights, shadows, and contrast) and make your eyes pop (work with temperature, brightness, and contrast).
Get it Straight
Is the photo you took of your coffee cup and granola this morning perfectly lit with great composition, but looking a little lopsided? Straighten it out. This subtle change can make a big difference in the balance of your shot.
Step Into the Light
You want to show off what you're sharing, not hide it behind shadows and dark (unless you're experimenting with haunting alleyways or nighttime photography!).  Natural light usually makes for beautiful photos, but you can also play around with the focus on your phone to change which areas are lit-up. Try tapping on different parts of the screen and watch as it adjusts the lighting in order to the focus. When you're satisfied, snap away!
Filter Fun
Some filters work better for faces (Amaro, Rise, Valencia, Sierra) and others work better for landscapes and food (Hefe, Nashville). Play around with the filters and see which one offers the most flattering qualities to your photos. You can adjust the intensity of the filter as well.
Hashtags, Hashtags, Hashtags!
These guys help make faraway connections.
Never has the # symbol been so popular! With Instagram, it's your way to gain attention in the form of likes, comments, and follows from people all over the world. Pick a relevant hashtag (or ten) for your photo and it will be added to that hashtag. When users search through the tag your photo will be there, too!
Business Savvy
Love a particular brand/magazine/clothing company/bookstore? See if they have a hashtag! Companies will often choose a hashtag for their product or brand that followers can use to show them wearing an item, embodying the companies motto, etc. If they like your image you might be featured on the account or even offered discounts or free items. It's also a great way to connect with somewhere you might want to work!
Instagram continues to grow and create community. Get grammin' and see what connections you can make!