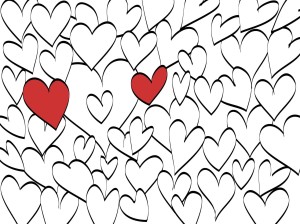 If you've ever had your heart broken then you know that it's not always easy to see the silver lining in the moment. It can be completely crushing emotional and even physically painful, but at least at the end of the day you know that a broken heart can't kill you. Oh wait hold up one minute…yes it can.
Broken Heart Syndrome is the cute name for stress-induced cardiomyopathy or takotsubo cardiomyopathy. Even a totally healthy person can experience the sudden enlarging of the heart when stress hormones flood the area, which causes sudden intense chest pain similar to the feeling of a heart attack. Broken Heart Syndrome doesn't require blocked arteries like a traditional heart attack does. It usually comes on within minutes or hours of a stressful or upsetting event and it's diagnosed with dye and X-rays.
Luckily it is treatable most of the time with a few weeks of recovery.  Actually dying from BHS is rare, although it's been noted that two people who spend their lives together often pass in quick succession.
The good news is that most people survive a broken heart no matter how devastating the circumstances. Some of the best advice for dealing with heartbreak is: "Go through it. Not around it." Sometimes taking the path of least resistance is just feeling stuff fully to get it to go away. If you accept hard feelings for what they are they'll have nowhere to go but into better places. — Kate Ferguson