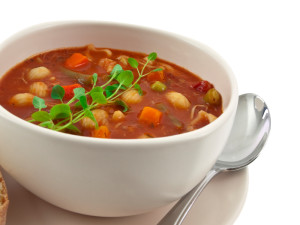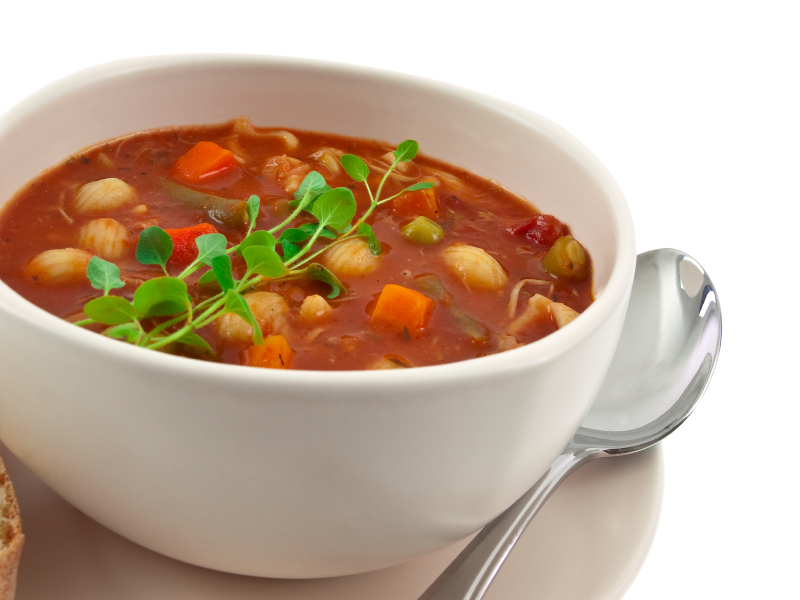 Does this put the "ew" in food news?  Coffee giant Keurig has announced a partnership with Campbell's Soup to allow their contemporary convenient coffee makers to also become modern soup-making machines. "The company said it's introducing the line of K-cup pods to meet growing consumer demand for quick snacking options," according the LA Times.
But will Keurig's finicky foodie consumers find the move revolutionary or revolting? Are folks who paid a pretty penny for a trendy coffee maker to appreciate gourmet beverages the same demographic that will snack on high sodium, freeze-dried space food?
"The union of Campbell's great taste and the speed and convenience of Keurig invites new consumption occasions." ~ Brian P. Kelley, Green Mountain Coffee Roaster CEO
Known for their ease-of-use, Keurig is the manufacturer of K-cups, which are pods that pop into their coffee machines and come in a wide variety of popular hot beverage brands (like Duncan Donuts coffee and Celestial Seasonings teas) and an endless array of flavors. The soup-er new K-cup will be filled with powder that when mixed with high temperature water will dispense a steamy soup broth, which washes down into the user's waiting cup of dehydrated noodles, vegetables, and seasonings that came from the accompanying packet. Sounds decadent.
"This innovative partnership is a win for consumers and for both companies, and represents another important step as Campbell expands into higher-growth spaces," said Denise Morrison, Campbell's chief executive.
According to the Associated Press, Morrison approached the executives of Green Mountain Coffee Roasters, the maker of Keurig machines and coffee, at an event last year to pitch the idea. "The union of Campbell's great taste and the speed and convenience of Keurig invites new consumption occasions," said Brian P. Kelley, Green Mountain Coffee Roaster's chief executive. The move "positions both companies to better meet the growing snacking needs of consumers in the U.S."
The companies will launch three varieties of the instant soup starting next year, including a chicken broth and noodle soup. No word on how users will clean their machines, which puncture the K-cups with razor sharp little spikes, between the wholesome cup of chicken noodle soup and their next chai latte. Yummy. — Casandra Armour