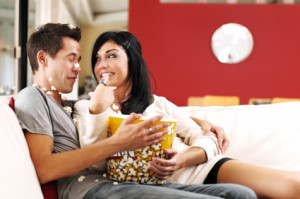 Yes, it's true, Netflix's Instant Queue option is a bit lacking when it comes to the latest shows and movies.  For the most part, recent film and TV releases are only available via DVD, but rather than looking at this as a negative, I've chosen to take advantage of the numerous old shows that are available instantly.  Here are a few of my top picks of Oldies but Goodies available instantly on Netflix.
Frasier
Snarky, sophisticated, self deprecating, subtle, sardonic and sure to cause a stitch in your side, this show is one of the gems of the 90s and early 2000s.  For me, this is one of those series that I can watch over and over without boring.  I'll flip it on while I'm cooking or cleaning and no matter how many times I've seen that episode, I find myself stopping continuously to watch a scene more closely, often laughing to the point of tears.  So, if you like smart, witty humor and truly likeable characters (many of whom I wish were my friends), then Frasier is for you.
Cheers
How can I mention Frasier without mentioning its predecessor?  After all, Cheers was the only reason Frasier Crane even existed.  Now, I know this seems like an obviously awesome show—I mean, who doesn't love Sam Malone, but have you watched it from start-to-finish?  If not, go add it to your Instant Queue right now and relish in the full breadth of its genius!
Documentaries
Between David Attenborough, Ken Burns, Blue Planet and various other nature shows, Netflix is a virtual treasure trove of educational and wholesome shows that will simultaneously inform and entertain.
Freaks and Geeks
A hilarious cult classic that's a must-see for anyone who hasn't experienced its brilliance!  For those of you who have, go on and watch it now with your new perspective—you'll still laugh just as hard!
And a few of my favorite movie finds
Management
Tenure
Boys and Girls
Kissing Jessica Stein
Love and Other Disasters