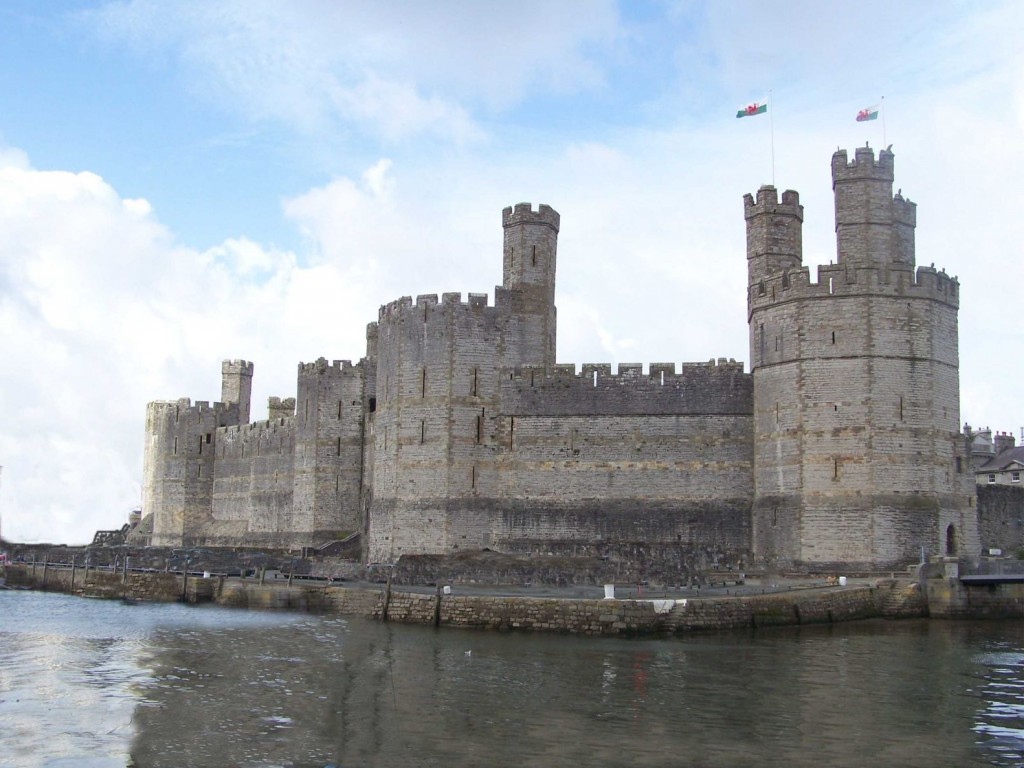 Great Britain is, by far, one of my all-time favorite destinations. And with spring and summer fast approaching, there's no better time to visit England, Wales, and Scotland. Springtime brings lambing season, only adding to the picturesque, pastoral landscape. The change in season also sees warmer days, allowing visitors to thoroughly enjoy the cornucopia of emerald hillsides, pristine lakes, and historical sites that will transport you back in time. If you're considering a big trip or travel to Europe, be sure to add England, Scotland, and Wales to your itinerary. While I always enjoy scouring London, Edinburgh, and the other obvious tourist spots, I assure you anyone visiting Britain has those on their list, so here are a few you may not have considered.
York
York is possibly my favorite spot in England – though, I may say that throughout this article. But York's beauty and history hold a special place in my heart. Located at the confluence of the rivers Ouse and Foss in north Yorkshire, England, York is a historic walled city with a rich heritage. York is ideal for tourists wanting to sight-see by foot, as it's one of the largest pedestrian areas in Europe. Climb along the medieval city wall, where you'll enjoy sweeping views of the area. Visit York Minster, a commanding cathedral filled with awe-striking works of art. Aside from these landmarks, York is packed with a number of other impressive must-sees.
Cambridge
Cambridge is an enchanting city located on the River Cam just north of London. Steeped in heritage, this charming university town truly offers something for everyone from lovely, friendly pubs to undiscovered bookstores, Cambridge has all the cultural and entertainment options you might want. King's College Chapel, nestled along the River Cam, is a stunning example of perpendicular Gothic architecture and is one of the city's most visited landmarks. No matter what you're looking for, Cambridge will not let you down.
Scottish Highlands
I adore Scotland – from Edinburgh to Glasgow, the coast and the lakes. But after I tire of cities and touristy areas, I like to escape to the sparsely-populated, rugged landscape of the Scottish Highlands. Home to Britain's highest mountain, Ben Nevis, the Highlands are quintessential Scotland – tartan, kilts, lochs, and Braveheart. Surrounded by awe-striking mountain ranges, the Highlands boast some stunning attractions, including Eilean Donan Castle, a truly postcard-worthy structure, and Loch Ness, Scotland's most famed lakes. Unwind amidst a symphony of natural beauty while enjoying the friendly, warm hospitality of this area.
Cornwall
Very few people think of Britain when considering a beach vacation. And while it's a far different getaway from the Bahamas or the Caribbean, Cornwall provides any ocean-lover stunning views, salt mist, and relaxation. Located in the westernmost point of Britain, Cornwall is a peninsula that boasts rocky cliffs overlooking the sea on its northern side and golden sand beaches at its south. Quaint and charming, yet rugged and isolated, Cornwall is a destination I never miss.
Chester
Located on the border with Wales and steeped in history spanning 2,000 years, Chester is another spot I rarely miss. Rich in culture, architecture, and Roman and medieval walls that encircle the city, Chester is a must-see for those of you seeking a quintessential, picturesque English village. 19th century black-and-white revival architecture is dotted throughout this city, taking any visitor back in time.
Snowdonia
Awesome. There is no other way to describe Snowdonia – a national park that will provide you 360-degree, spectacular views of the mountains, valleys and coast below. On a clear day, you can even see Ireland. This incredible gem is located on the Welsh coast and is home to Snowdon, the highest peak in Wales and England, and the largest lake in Wales. Snowdonia is also the third-largest national park in the UK. So, if you're looking for jaw-dropping beauty and unimpeded views, Snowdonia should top your list.