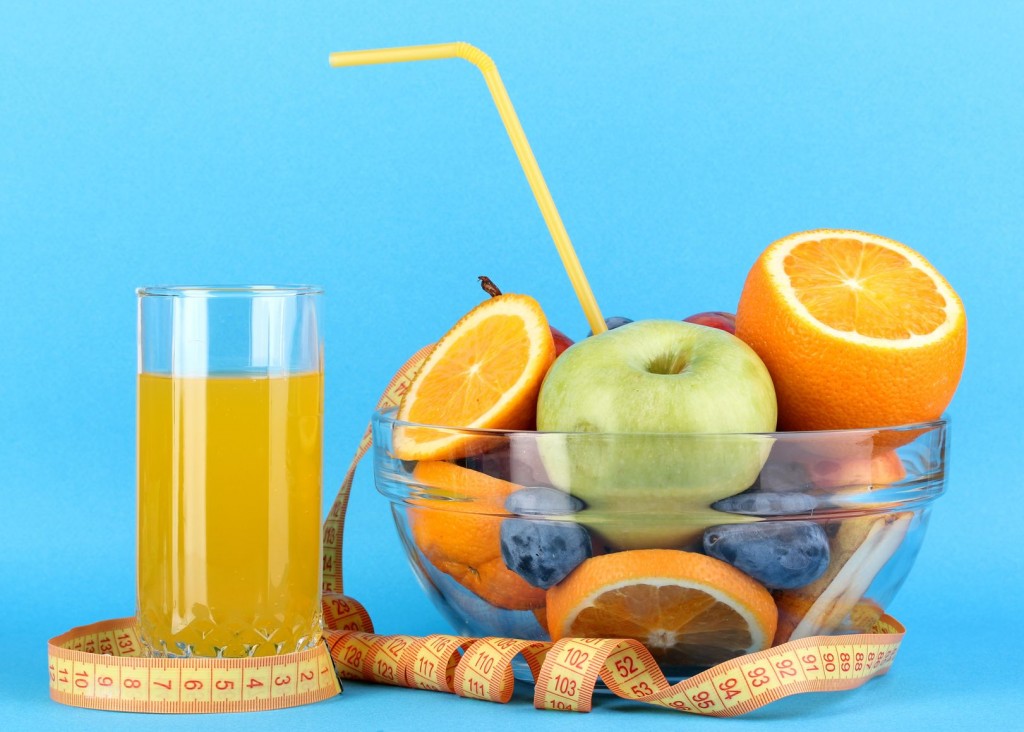 Cleanses are meant to detoxify your body and reset your metabolism. We've all seen the ads, and maybe we've even heard about the options, but how do we figure out which one is right? It can all seem so overwhelming that it may even be difficult to take the first step. The following overview of some common cleanses — complete with pluses and minuses for each — will help you determine which cleanse may best suit your needs.
NOTE: Your current health status and medications, caloric requirements, and activity level all play a role in the viability or success of a cleanse, too, so always consult your doctor before beginning a new program. (And use a bit of common sense, too.)
Made popular by Beyoncé, this system has you drinking a mixture of maple syrup, cayenne pepper, and lemon water daily. You also consume an herbal detox tea every day for the (at least) 10-day duration of the cleanse — and that's it. You cannot consume anything else.
Plus: The aim of the Master Cleanse is serious detoxification. If done correctly, your system will be flushed of toxins and you will  lose weight.
Minus: After completing the cycle, your body may be operating in starvation mode. This, coupled with the likely loss of lean muscle mass you'll experience, means your metabolism can tank. Plus, don't be alarmed if you find yourself spending more time in the bathroom while on the Master Cleanse. There are, after all, a lot of laxatives involved with this particular method.
The Green Smoothie Cleanse
Odds are that we've all seen — maybe even tried — a green smoothie. They are packed with fruits and leafy vegetables (giving the green color). There are hundreds of recipe variations, but the most basic includes only three ingredients: 3 cups of cold water, 3 cups of spinach or kale and 3 cups of fresh or frozen fruit of your choice. Feeling adventurous? Try mango melon madness or coconut peach varieties. On the Green Smoothie Cleanse, you drink only these smoothies every day for 10 days.
Plus: Some report dropping as much as 15 pounds in just 10 days, and you're getting an insane amount of fruits and vegetables.
Minus: Yes, you're getting enough vitamins, minerals and fiber. But what about protein? Missing that key element is a significant drawback from a nutrition standpoint.
The Juice Cleanse
Ok, so there are a lot of different kinds of juice cleanses. The concept of each, though, is the same: you extract the vitamins and minerals from fruits and vegetables in liquid form, and then you drink it. Some juice cleanses, often called modified juice cleanses, allow you to eat some solid food. Others maintain that you consume only juices throughout the duration of the cleanse. Juicing became especially popular after the 2011 documentary "Fat, Sick and Nearly Dead" that chronicled one man's 60 day juice-only fast. The film started many conversations about the health value of juicing, and now message boards and groups abound around the world on this topic.
Plus: Fresh fruits and vegetables have undeniable nutritional value, so consuming them in large quantities can make you look better, feel better and have more energy.
Minus: While you're getting the nutrition from the fruits and vegetables, your blood sugar can spike because you're also getting the high sugar content from those foods. And, with no solid food to balance out your system, you can feel dizzy and lethargic until your body starts to adapt to the change. The lack of fiber will also have you hungry the entire time you're on this cleanse.
The BluePrint Cleanse is an über-popular juice cleanse. The differentiating factor for BluePrint is that these juices are prebottled, so you don't have to worry about buying your own juicing machine. You can choose a Renovation Cleanse under the BluePrint program, where you consume only their juices all day. If you're skittish about that idea, you can opt for a plan that allows you to juice all day up until dinnertime. Then, you consume a meal of raw food. You're also allowed two raw snacks throughout the day.
Plus: The main BluePrint juice cleanse — Renovation — provides 1,070 calories per day.
Minus: These prebottled juices have quite a bit of fruit sugar and very little protein or fat — the perfect storm for a "crash" late in the afternoon.
So, what's it all mean? Did you find a cleanse that intrigues you? Of course, others exist besides the ones on this roundup, so take your time and do your research. Make sure you understand the requirements and the side effects to determine if your cleanse of choice will work for your lifestyle. And remember, any cleanse — juice or otherwise — is intended to transition you into a healthier lifestyle in terms of the food you eat. You can't expect to keep the pounds off if you go back to poor eating habits the minute your cleanse is over. The best way to ensure that you see long-lasting results is to commit to a lifestyle change.