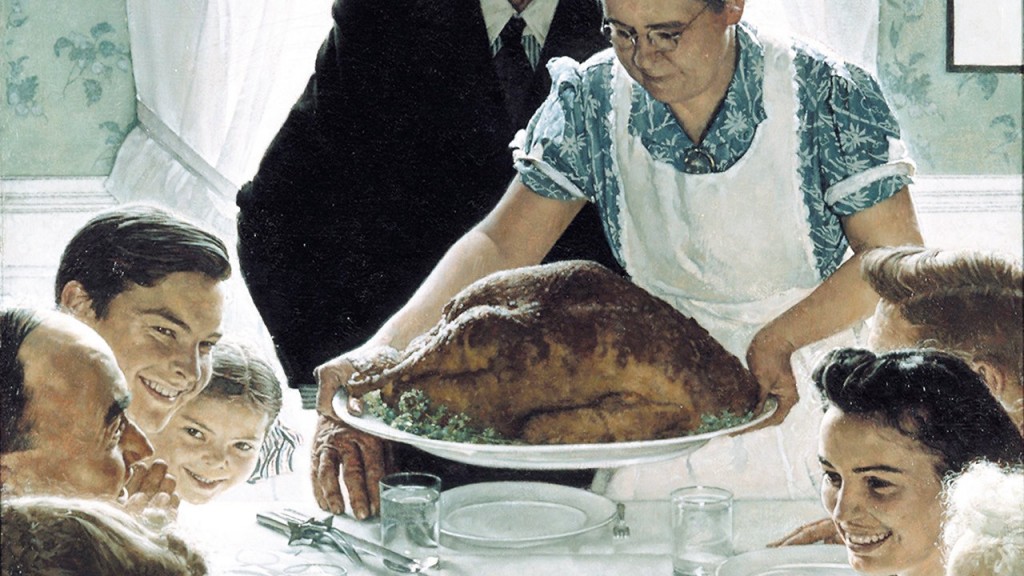 The holidays are a time to relax and come together with family. Usually, that "coming together" happens around the dinner table. Overdoing it at a meal like Thanksgiving isn't uncommon: Calorie Control Council reports that the average person consumes approximately 4,500 calories during at Thanksgiving — 3,000 from the meal itself and another 1,500 from drinks and snacks. Another telling statistic is that about 45 percent of those calories come directly from fat, which is close to eating three sticks of butter.
You can still celebrate the holiday and be completely satisfied with your meal without losing control of your diet. Are you the chef this year? Bringing a dish to a gathering?  Try some of these lighter Thanksgiving recipes to help you and your guests stay on track.
Turkey is likely the star of your Thanksgiving meal. While it is naturally a healthy dish, how you prepare it can affect both the flavor and the calorie count. Put that deep fryer away and try this garlic and lemon rubbed turkey recipe. The unique citrus flavor will make the bird taste extra moist, even into leftovers. Bonus: no brining required!
You do not have to smother sweet potatoes in brown sugar and marshmallows to enjoy them this holiday. Get your guests talking by instead making a savory sweet potato dish that is actually good for you. The kicker? This recipe for chipotle sweet potatoes has only five ingredients!
Are you accommodating any special diets while preparing the Thanksgiving meal? If you or a family member has a gluten intolerance, stuffing can seem like it's off the table. With this old fashioned stuffing recipe, though, it doesn't have to be. Finding the right gluten-free bread is the key to this classic dish do-over.
Gravy goes with mashed potatoes like peanut butter goes with jelly. The good news is that you can still enjoy this holiday staple without feeling guilty about it. Extra-virgin olive oil and stock in this recipe help cut the fat without sacrificing taste.
Who doesn't love a good creamy, crunchy. and warm green bean casserole? The problem with the traditional recipe is loaded with fat and sodium (not so great for a "vegetable" dish). This recipe may take you a little longer to make, but you'll save 8 grams of fat and over 250 milligrams of sodium per serving.
Yes, buying things in a can at the store and serving them directly is easy. From health and taste standpoints, though, we all can do better. This basic cranberry sauce recipe pairs well with your meat of choice, and you probably have most of the ingredients on hand. Want to try something more adventurous? Take a stab at cranberry-apple relish or cranberry-maple butter to really up your side dish ante.
You can have your dessert and eat it, too — without paying for it later — when you try a healthier pumpkin pie recipe like this one that includes coconut milk and coconut palm sugar. Use a store-bought crust or make your own. Or, skip the pumpkin pie altogether and try another pumpkin dessert recipe like this pumpkin cheesecake with glazed hazelnuts.
If you do decide to make a traditionally-prepared pumpkin pie and top it with whipped cream, take comfort that there are far worse desserts calorically you could serve your guests. Reports and recipes vary, but generally one piece of pumpkin pie is just over 300 calories — not too bad!
In the end, try not to be crazed over counting holiday-meal calories. Know, though, that you can stave off those excess pounds by making smarter choices when you can. If all else fails and your holiday meal is in the 3,000 calorie range, remember that portion control is key — and that game of pigskin in the yard doesn't hurt, either.