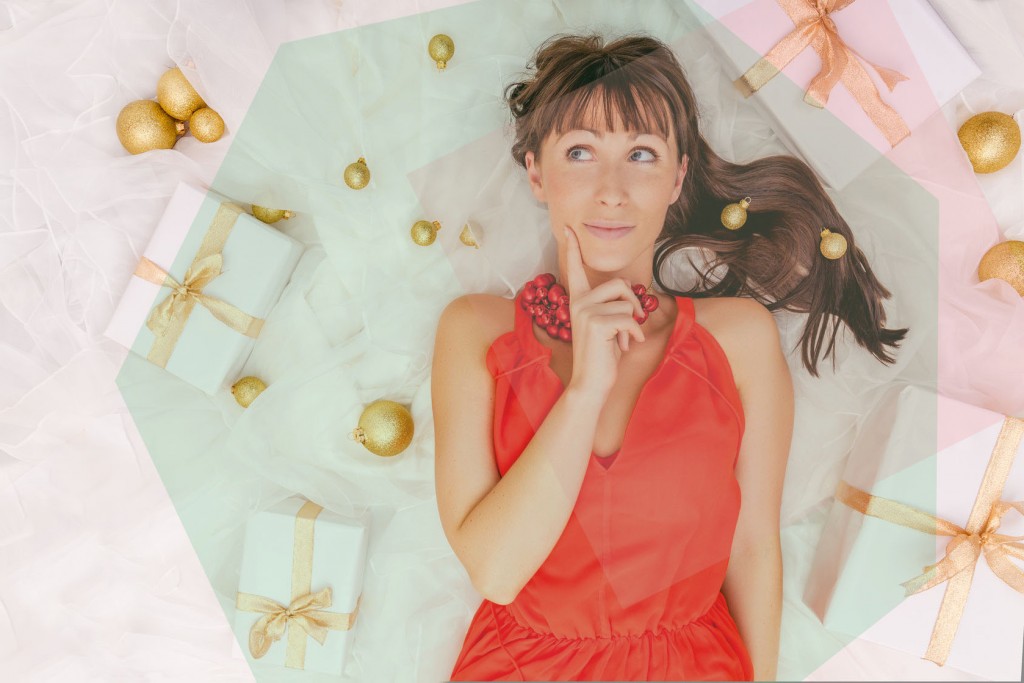 Have you been avoiding shopping for your man's family all together? Stop that. You guys have been together long enough to where everyone is probably holiday shopping for everyone else these days. His mom probably already has your gift wrapped and under the tree. Get your mind wrapped around the idea of spending a few dollars on the family. Especially if you and boo have been an item for more than year. Thanksgiving was the telltale sign. Were you comfortable around the table? Did it feel like family? Then, yeah, at least consider gifting this year. And it's understandable. It's not that you're intimidated necessarily, it's just that these are your in-laws and you're pretty committed to wanting to do things right the first time. We get it. That's why we came up with this list of a few options for every one of your in-laws this season — from his siblings to his mother and father, we've thought of everyone. They're safe choices  — but all awesome enough to get you even more love during the holidays this year.
 Sister-in-Law
You and your boyfriend's sister may have a lot more in common than you initially thought. Over the year(s), you've noticed that she's always looking her absolute best — from work to girls' night out. Even her makeup is always on point. The perfect present for her this year could be the Gucci Infinite Eye Collection ($28). The brand has come out with 4 new smudge-and-waterproof eyeliner colors (Iconic Black, Cocoa, Midnight Blue, and Iconic Ottanio) that are rich in pigmentation. There's also a brand-new mascara (available in Iconic Black, Cocoa and Midnight Blue) to have those lashes looking ultra-luxurious and defined. Then, when she's ready for bed after a long night out, make sure that she's comfy while prepping for bed in a jersey Eberjey Estelle Lace Robe in Merlot ($106.00).
Mother-in-Law
So his mother is pretty into skincare and beauty products. Make sure she doesn't miss a step with the SK-II Limited Edition Facial Treatment Essence (230 ml – $229). There are three different bottle designs: Red Butterflies for Boldness, Pink Butterflies for Encouragement, and a Blue Hummingbird for Perseverance. Not to mention, the mist is great with makeup on or off, refreshing dull, dry skin and giving her face a boost, even in the middle of a busy day. She can use it when she's ready to hit some of those New Year's Day sales. And you can do your part by making sure that she is warm and toasty in the J. Crew Marled Classic Turtleneck Sweater in Marled Blush ($110.00). The relaxed fit will allow her to move around as much as needed without feeling too bundled up.
Father-in-Law
If his dad is always put together well, from his head to his feet, make sure that you catch what's in between — especially on his wrist if he's in need of a timepiece. Daniel Wellington makes some great classic-looking pieces for the gentlemen in your life. Grab your boo's dad the Dapper Bristol in Silver ($299.00), and if he's on his way to dinner or on his way out of town, he'll always be right on time. If he is on his way to the airport, make sure he's prepared with one of Filson's Briefcase Computer Bags ($345.00) for a long trip away. Whether he wants to check on his stock or Face Time with his family, he'll always be connected.
Brother-in-Law
You may not have been around his brother too often, but there are a couple things that can be gathered about young adult men. Number one: It's rare that they don't like their music loud. Number Two: They'll also take a snarky t-shirt to boot. Grab him Nixon's The Blaster Pro ($150.00) so he can play his favorite jams at the highest volume, and if one of those songs on his playlist is Drake's "Worst Behaviour," take that as another hint and cop Private Party's nod to the Toronto hitmaker — the WORST BEHAVIOR Tee ($52.00). You know, in case he wants to turn up just a little bit while keeping it simple in a t-shirt.
If you already have gifts in mind for your beau's most beloveds, feel free to pass this along to him if you think one of the gifts might catch someone in your family's eye.