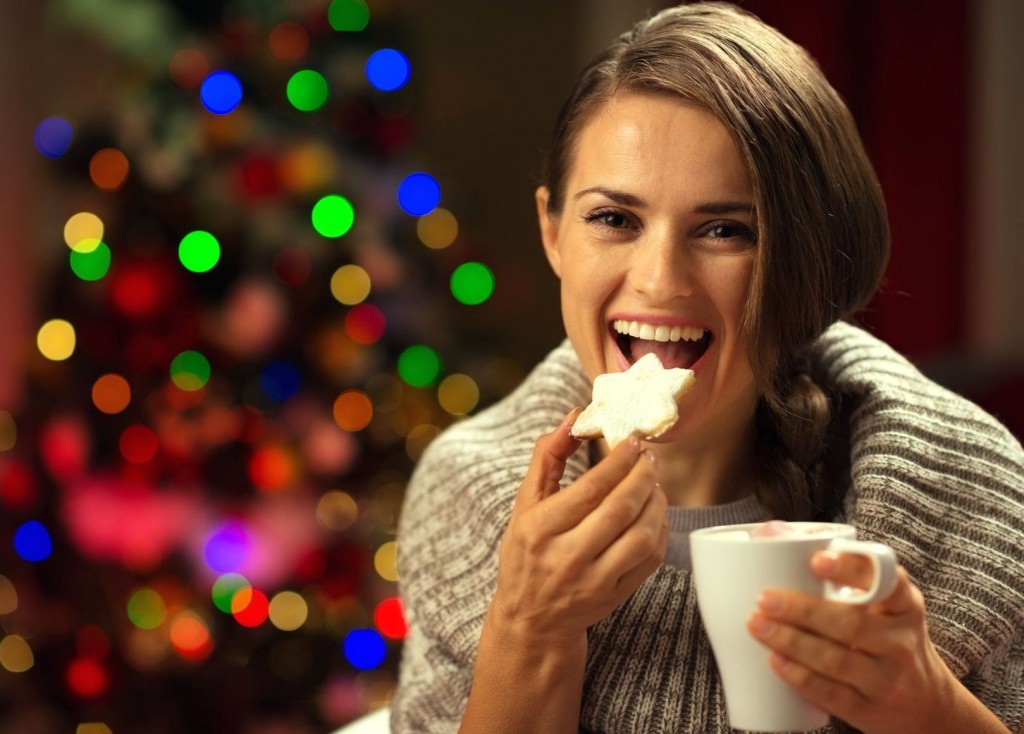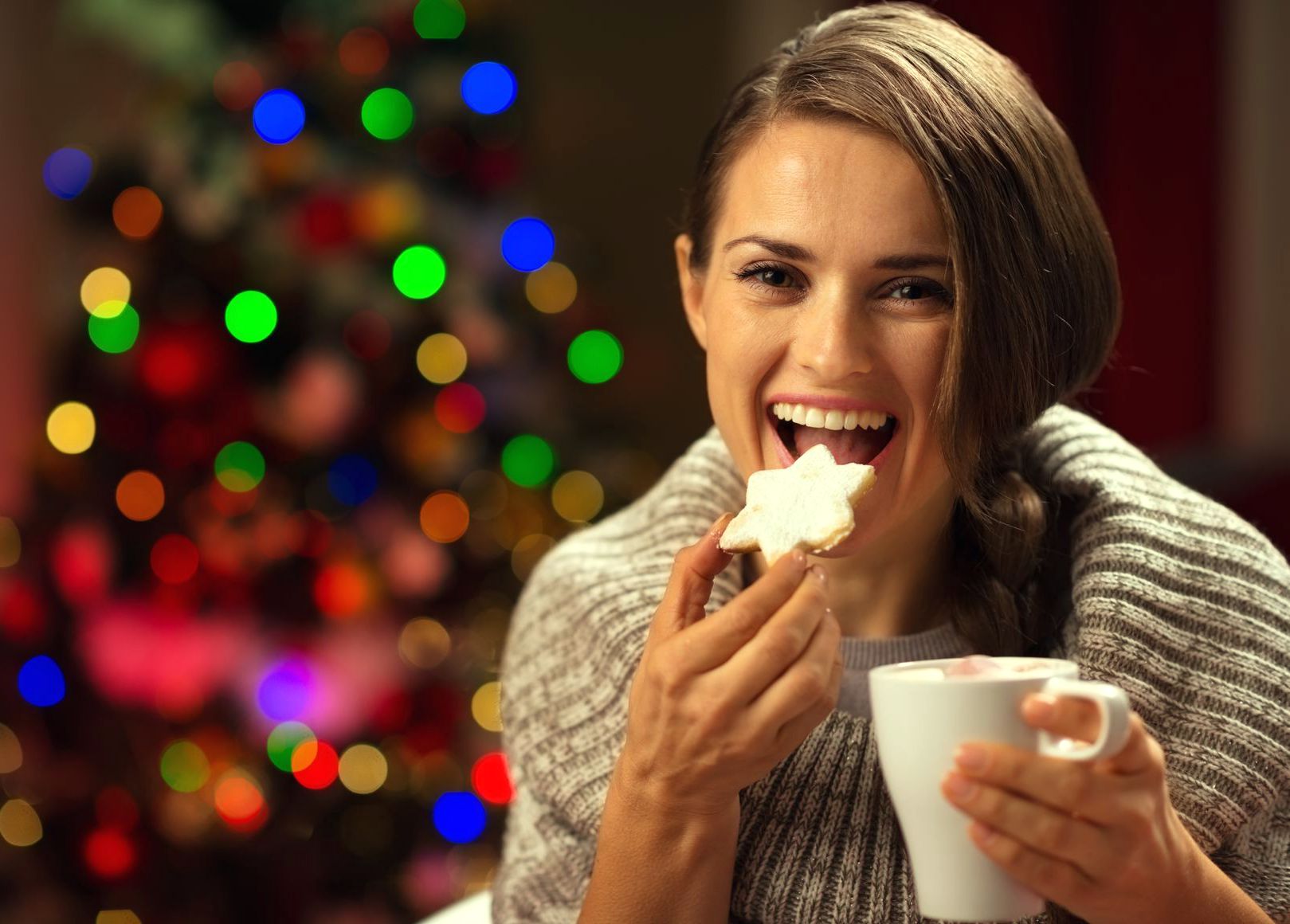 It would be a crime to refrain from indulging in all the delicious holiday treats this winter. If we find out you spend the entire season without indulging your sweet tooth once, we're reporting you to the police and you'll be charged with disturbing the cheer. Sorry in advance!
Still, that doesn't mean you should throw away whatever health goals you have and shove the first fruitcake you see down your throat. You gotta pay some attention to calorie and sugar content, after all. Luckily, we're here to hit you with some holiday treat recipes that are light on calories but still heavy on flavor. You can thank us when the new year rolls around and you don't feel like a bear coming out of hibernation.
Espresso Crinkles
Who said you have to get your morning kick from coffee? These delicious little treats make the perfect replacement for your cup of java… okay, who are we kidding? But they doooo make the perfect pairing with your morning latte! Pro tip: increase the amount of espresso and decrease the amount of powdered sugar to the dough for a richer coffee flavor, with the added bonus of lowering the sugar content.
(Recipe found at My Recipes)
Pumpkin Cheesecake
Here at Weekly Sauce, we're firm believers that pumpkin should be enjoyed all holiday season, and not just at Thanksgiving. Call us crazy. The recipe calls for Greek yogurt and and one-third less fat cream cheese to mitigate the fat content, and with roughly only 200 calories per serving, you can be seriously naughty without having to pay any serious consequences.
(Recipe found at Food Network)
Cookie Cutter Sugar Cookies
Sugar cookies are classics. If you don't offer these during at least one of your festive gatherings, you're not holidaying right. The Smart Balance® Buttery Spread really does wonders for the fat content of these little cuties — they it down to only 1 gram of saturated fat per serving! Plus, the fact that you get to cut them out and decorate them yourselves makes them extra fun to bake since you can involve your kids/sig other(s)/roommates in the process. Pro tip: if you're not about that Smart Balance® life, substitute any vegetable oil spread of your choice.
(Recipe found at Smart Balance)
Ginger-Molasses Cookies
There's nothing like the taste of ginger when the weather starts to get chilly. Something about the spiciness seems to warm you from the inside out. Low-carb, low-fat, low-cholesterol, and low-sodium, these are the perfect treat and the perfect gift: wrap a dozen up in cute paper and gift them to someone you can't be bothered to shop for really care about. 
(Recipe from Health)
Holiday Peppermint Fudge
Thought we'd forget to include chocolate, didn't you? How could you? It's like you don't even know us. Whatever, in the spirit of the season, we'll forgive you, and to show we bear you no ill will, we'll even let you in on this delectable fudge recipe. The coconut palm sugar really adds a nice note to the overall chocolate flavor of the fudge. Pro tip: If you're not a fan of peppermint, no worries! Just don't add it in. Problem solved.
(Recipe found at Skinny Ms.)